The Fort Loramie Redskins were looking for a statement win over Botkins, the No. 8 ranked team in the Division IV poll, and they got it. The Redskins held off the Trojans 49-40 to drop Botkins from first place in the SCAL.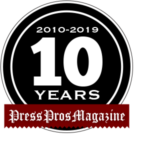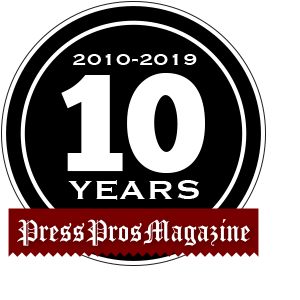 Botkins, OH – The Fort Loramie Redskins boys basketball program has won 22 Shelby County Athletic Conference titles since 1956-57. And if there's one thing the Redskins have learned during that time it's this … winning the SCAL is never as easy as it looks.
The Botkins Trojans can relate.
After winning its first 11 games, Botkins has since dropped two of its last three. Both of those losses – including Friday night's 49-40 setback to Fort Loramie – were key SCAL games. Botkins also lost to Anna 61-59 last Friday.
There's still time for the Trojans to gather themselves and make a run at their first SCAL title since the 1992-93 season. And the Trojans don't have to play the Rockets or Redskins again during the regular season. But that was little consolation for a dejected Trojans' team Friday night.
"Once you feel there's a tough part or weak part of the league, you get beat. Every Friday night is a fight," Botkins coach Sean Powell said. "Whichever team can fight consistently has a good chance in this conference."
Botkins, ranked No. 8 in the Associated Press Division IV state poll, fell to 12-2 overall and 6-2 SCAL. Fort Loramie improved to 10-6 overall and 6-4 SCAL. With Botkins' loss and Anna's 83-54 victory against Houston on Friday, the Rockets moved ahead of the Trojans in the SCAL at 10-4 overall and 7-2 SCAL. Anna also beat Fort Loramie 59-51 on Tuesday.
"Our league is as good and as deep as it has ever been in my seven years," Fort Loramie coach Corey Britton said. "Top to bottom it's phenomenal. Really good basketball coaches. Really good players. It's a grind every night. Botkins is really good."
Botkins' junior Jacob Pleiman and sophomore Carter Pleiman combined to score 17 of their team's 23 first-half points. They combined for all 13 of Botkins' points in the first quarter.
But Fort Loramie kicked up the defensive pressure in the second half and held the Pleimans to a combined eight points over the final two quarters.
"Botkins gets a lot of credit in the first half. They hit a bunch of shots," Britton said of the Trojans' six 3-pointers. " … They shot it really well. I thought defensively we were there. The credit goes to Botkins offensively. The second half, they didn't make shots. I don't know if our defense was any better or not. We were able to sustain some things and rebound the basketball."
Twice in the first half Botkins led by as many as six points, the last time coming with 4:45 remaining in the second quarter on Jacob Pleiman's 3-pointer.
Fort Loramie's inside-outside game tied the game at 25-25 midway through the third quarter on a 3-pointer from sophomore Caleb Maurer, a mid-range jumper from senior Grant Albers and a score off a pick-and-roll from senior Caeleb Meyer.
Senior Nate Meyer added a three-pointer with 3:03 left in the quarter to give the Redskins a 28-27 lead they never surrendered.
"As coach said in the locker room this is a big statement game for us. It was a chance for us to prove ourselves. I think we did that," said Albers, who finished with 14 points. "It's huge. To get this win, especially in the Shelby County League is big."
Botkins junior Jameson Meyer opened the fourth quarter with a 3-pointer to cut the deficit to 34-32. But Fort Loramie seemed to have an answer for every Botkins run. After Meyer's basket Fort Loramie's Nate Meyer scored on a drive down the lane.
Caeleb Meyer hit another 3-pointer to make it 39-32 and stall Botkins' momentum.
"A senior stepping up and hitting the big shot," Britton said of Meyer. "We've been close a lot. We've lost to some really good basketball teams. … We're right there and tonight we were able to break down the door and finish."
Carter Pleiman answered with 4:45 left and Loramie leading 39-34. After a couple of Fort Loramie charges, Botkins senior Jayden Priddy scored the Trojans' next three points on a free throw and drive down the lane. That pulled Botkins within 39-37 with 2:32 left.
Maurer then scored off an in-bounds play and hit an ensuing free throw to bump the lead back to five. Botkins turned the ball over with 1:35 remaining and misfired on a pair of 3-point attempts with 1:20 to play.
Priddy's score off a rebound cut the deficit to 44-40 with 50 second left, but the Trojans got no closer. Maurer hit a pair of free throws, Albers dropped in a layup after a steal and capped the game hitting one of two free throws for the final.
"No one thought we would be able to do this," Loramie's Caeleb Meyer said. "A lot of people know Botkins is a really good basketball team – and they are a really good basketball team – but we knew we had to play four quarters. We struggled with that all year. We knew if we could play for four quarters consistently we would be able to compete with anybody. That's what we did tonight."
Maurer led Fort Loramie with 15 points, Albers had 14 and Meyer 11.
"I think that's one good thing about our team," Albers said. "We all share the ball pretty well. We don't have one guy that we rely on. We can all average about the same. When we all score we're a pretty good time."
Added Britton: "When we're at our best the ball moves for us and we share the basketball. We don't have an 18 or 20-point guy we can rely on. When we're at our best we get contributions from everybody and we got that tonight."
Carter Pleiman led Fort Loramie with 17 points, Priddy added nine, Carter Pleiman eight and Meyer six.
"We put our hands up a lot higher," Caeleb Meyer said of the team's improved defense in the second half. "We didn't contest as well in the first half and they hit a lot of big shots. The biggest thing on defense is we rebounded. We've struggled rebounding all year. We boxed out the Pleiman kid and Homan kid – both who are really good rebounders – and kept them to a minimum."
Botkins has eight games remaining, starting with New Bremen on Saturday. After that it's a trip to Antwerp on Monday. Houston, two games with Fairlawn and a game with Russia await Botkins to wrap up SCAL action. Those three teams were a combined 10-30 entering Friday's games.
"We're not focusing on winning a league title. We're focusing on winning on Friday nights," Powell said. "If we do a great job of that then a league title comes with it. We just got outplayed tonight.
"We got outplayed in the second half. You put yourself in big trouble when you turn the ball over or give up and offensive rebound."
Fort Loramie plays Fort Recovery on Saturday and is idle next Friday. SCAL games with Houston and Fairlawn remain.
"We talked about we can only worry about our last six games at this point in time," Britton said. "We wanted to be the best we could be for the last six. Tonight was a good start to that."