It has been only two weeks since Ohio State was defeated by Alabama in national championship game, but third-year coach is more concerned about getting his staff, players recharged mentally in time for spring football.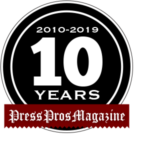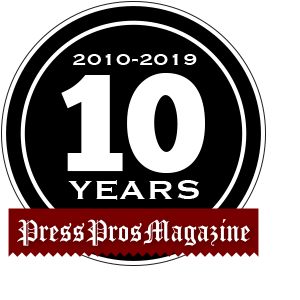 Columbus – The book on college football coaches is that no matter the month in the calendar year, there always is a light burning inside their offices because their work is never done.
But after Ohio State was beaten 52-24 by Alabama in the College Football Playoff national championship game in New Orleans, Ryan Day said there were no plans to keep he, his staff and the players busy inside the Woody Hayes Athletic Facility for a while.
It was the type season a Buckeyes team probably will never experience again because of precautions against the spread of COVID-19 and the uncertainly of who could play on a week-to-week basis and whether there would even be a game to play.
Day said the players needed to regroup mentally, and that the best way for them to do that was reconnect with their families and put the game on a shelf.
True to his words, Day also got himself lost. He took his family to Florida for some sunshine and warmth and then went back to his roots in New Hampshire.
Day answered a number of questions from the media Friday morning on a Zoom teleconference.
The Buckeyes are still recruiting and might add one player when the second national letter of intent day arrives in February. They also could bring in a transfer.
He also must begin a search to replace retiring co-defensive coordinator Greg Mattison.
Here is a Cliff's Notes version of what Day said:
Why is Mattison leaving the game?
Mattison, 71, has been coaching since 1971 when he was with Riverdale High School in Wisconsin. Among his other stops were Michigan, Notre Dame, Florida and the Baltimore Ravens. He is looking for family time.
"He is going to be retiring here at the end of the month,'' Day said. "He's a special guy. I want to thank Greg Mattison for everything he has done. He has had an unbelievable career. He's a special guy. He and Ann, his wife, have been so gracious to Nina and I during my first two years as head coach. His career speaks for itself for what he has done and accomplished on the field. But more importantly it has been what he has done off the field, the relationships and the respect he has around the country as one of the best coaches and the impact he has had ono so many people.''
What about Mattison's replacement?
The new coach won't necessarily have the same job description or title or do the same tasks.
"We're working on replacing Greg, but it won't be easy,'' Day said. "We're going to get to work on that here. I don't have any updates in that area. I think we have a really good group of guys there who are really versatile. We will look at all options. Is there somebody else out there who can take Greg's same, exact role as he did? Or are we going to just move some things around and reassign some job descriptions? That's all on the table and we are looking at different options.''
Will the Buckeyes bring in any transfers?
"I think when you look at our team right now, we have a great culture. Anytime you bring in anybody, whether it's a coach or a player, you've got to fit our culture,'' Day said. "When you go through and you look at where we recruited at the position groups, we're pretty healthy. (Recruiting coordinator) Mark Pantoni and his staff are always looking out there, but you have to have the right fit. We feel there are a lot of guys in our program who can play for us. With that being said, we're always looking to upgrade in certain areas.''
Is there a plan for the players to begin working out leading to the spring game?
Fourteen freshmen-to-be are getting to campus, but they won't be doing anything until serving a one-week quarantine per university rules. They have started virtual classes.
Day told freshman punter Jesse Mirco of Australia that things will get better after he arrived to 28-degree temperatures and went into quarantine.
"I think it's really important for everybody to take a deep breath and get away from each other,'' Day said. "We missed our families, the players missed their families, and we got tired of looking at each other for how many months it has been. So, guys are still recharging.''
What about receiver Chris Olave passing up a chance to be a high NFL draft pick to return and defensive linemen Tyreke Smith and Haskell Garrett, defensive back Sevyn Banks, tight end Jeremy Ruckert and left offensive tackle Thayer Munford doing the same?
"I think it's unbelievable,'' Day said. "For those guys who decided to come back, what a great opportunity for them. That just shows you their maturity. Not only do they love their teammates and Ohio State, but they still have unfinished business at Ohio State. They want to maximize themselves here in college. A lot of them understand that it's one thing to play in the NFL, but it's another to be ready when you get there. I think these guys understand that. A lot of guys want to go to the NFL and start making money, and that's great. But at the end of the day, you have to perform and you have to produce.''
What about the quarterback room with Justin Fields leaving for the NFL as expected?
The Buckeyes will have redshirt freshmen JC Stroud and Jack Miller and incoming freshman Kyle McCord as the only quarterbacks on the roster. Miller got in 10 plays and Stroud eight.
"You don't really know what you have at quarterback until you are playing in a game,'' Day said. "These guys have had very, very limited reps. I wish we were further along. We're going to have to find ways this spring to give them as many game-like situations as we can. We'll look at all of those things to figure it out so we can be further along?''

Day said the staff will look at a "different spring model'' with more game situations in order to push their development.
"Now they're looking to become the starter, and with that comes great responsibility,'' he said. "The stakes are very, very high here.''
What about having the No. 2 recruiting class in the country, but one in which a good chunk did not play their senior seasons in high school or played scaled down versions of a season because of the virus?
Day said it's going to help having a "majority'' of the team on campus until the start of the 2021 season.
"Usually, you don't have one quarter of your team until the beginning of the summer, but we have a majority of the guys here,'' he said. "They can get ahead of the game. I think (the indoctrination) is going to be more physical than anything. So that's why we have to do a great job of getting them in here with Mick (strength and conditioning coach Mickey Marotti) and figuring out where they are. What's their baseline? They'll learn the plays and the playbook, but I'm interested to see what kind of shape they're in – football shape. It's one thing to play in high school as a junior, but another to play in the Big Ten.''
Is Day worried about Gene Smith taking the vacant job as Pac-12 commissioner if that conference has an interest in interviewing him?
He said if Smith did leave "that would not be good.''
"Gene and I have had no conversations about that,'' Day said. "What Gene has meant to me and my family, forget it. We can talk about that forever. He has been unbelievable. He has been strong for us during this last year just by the way he has led. His leadership has been unwavering this last year. It's probably some of his best work.''