It wasn't a clinic, or even pretty.  But in the end Minster found enough points in the fourth quarter to pull away and remain unbeaten in MAC play.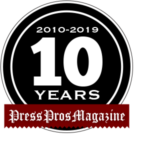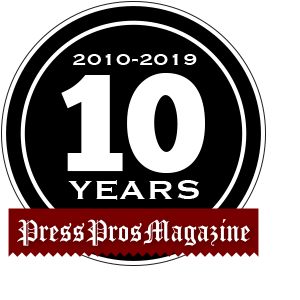 Maria Stein, OH – This was never what John Wooden had in mind when he coached UCLA to all those NCAA titles.
Bruin basketball was pretty to watch back then.  Set a pick, let Gail Goodrich shoot from behind a perfect screen with perfect form, and rack up  two points.  The game never changed, just the names of the shooters.
Contrast that to Minster and Marion Local Friday night, and what one onlooker called "a game of grab"…for all the physical contact that wasn't whistled, and its impact on scoring.  Minster ultimately won 50-37, to remain unbeaten in Midwest Athletic Conference play, but for the longest time no one would have taken the bet that anyone would score fifty points.  One might have added, "It was a game of grab and grit."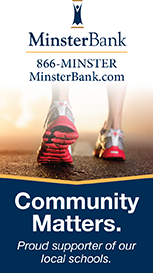 "It was extremely competitive,"  said Minster coach Mike McClurg.  "Yeah, we won by ten, but that was hardly indicative of the game.  It was back and forth all night.  We had to grow up a lot, and I challenged them before the game to be the tougher team.  And I thought at the end of the game we were."
It's always physical when you play Marion at Marion, and only slightly less when you play them away from Marion.  But everything came tough Friday.  Points, passes, even possessions as a whole came tough.  It was a game of grit.
And yet, Minster came out quickly to go up 5-0, and ultimately took a 14-8 lead at the end of the quarter thanks to the shooting of Bryan Falk, Justin Nixon, and Brady Hoelscher, the three combining for 12 of those fourteen points.
But Marion coach Kirk Goettemoeller, whose team had won four of its last five, challenged his team, as well, during the timeout between quarters.
"I told them we had to make it a fist fight…because they're so long and because of their physical size,"  said Goettemoeller.  "We had to play really hard.  Didn't play that well defensively, but we played hard.  We just made too many defensive mistakes, even on the things we scouted.  Our margin for error against a team that good isn't much, and they made us pay."
And yet, thanks to the shooting of senior Charlie Huelsman Marion was able to make Minster pay in the second quarter.  Huelsman ignited for 9 of his 11 points for the game, including a three-pointer, and Marion went to the locker room with a 21-20 lead – that lead coming in the last second on a Huelsman stickback off a missed shot by Peyton Otte.
"The big thing was we kept them from scoring the last four minutes of the quarter,"  said Goettemoeller.
It remained close for the first two minutes of the third quarter, but some of those defensive mistakes began to take a toll on Minster – that and the physical play of Minster center, 6'5″ Justin Nixon.  Because of their ability to shoot from the outside, Minster adjusted its spacing, spreading Marion out to where they could get the ball to Nixon in the low post.  Marion defender Ben Knapke was no match as Nixon began to pepper the rim with point blank shots.  Nixon would score 6 in the quarter, complemented by Hoelscher and Adam Ketner, whose three-pointer was the margin for a 34-32 lead at the end of the quarter.
Marion would keep pace with points from Brady Ronnebaum, Dane Goettemoeller, Huelsman, and Peyton Otte, who combined to score 12, but the physical pace of the game was increasing and fouls were beginning to add up against Marion in their attempts to defend Minster's size.
The fourth quarter wasn't kind, at least to Marion.
Minster opened with a 10-2 run, with five more points from Nixon, a pair from younger brother Johnny Nixon, two from Eric Schmidt…and then a parade to the foul line as Marion was whistled for the bonus and then the double bonus in fouls.  Minster converted 8 of 10 from the line in the final quarter to stretch the final margin to 50-37.  Minster outscored Marion in the final eight minutes, 16 to 5.

There was no splash, and points came quietly – not without sacrifice.  Justin Nixon finished with 16, teammate Bryan Falk had 13, and except for Falk's first quarter three one hardly knew he was in the game.
"Coach told us it would be a test for us physically,"  said Falk.  "He said it would test out toughness, and that's one of the toughest gyms there is to play in.  It took us a while and we just had to keep at it – moving the ball and taking the right shots at the right times."
Brady Hoelscher added 9 points, Eric Schmidt had 5, and Johnny Nixon and Ketner finished with 7 between them.
"We took care of the basketball, we made free throws…we did all the little things that you need to do to win a game like this,"  added McClurg, whose Wildcats now sport an impressive 12-4 record, and 7-0 in MAC play.  St. Henry is a game behind after Friday night, but still unbeaten in the league at 6-0.
"To play like that is really tough to do against a tough opponent like Marion – a gritty opponent.  You always wonder, think about how many points you're going to be able to put up against Marion.  They're going to guard you, and they're going to be physical."
Charlie Huelsman led Marion with 11 points, but scored just 2 in the second half.  Peyton Otte had 7, Ben Knapke had 6,  Alex Eyink had 3, and Dane Goettemoeller and Brady Ronnebaum each had 5.
"For us it's always going to start with defense,"  Kirk Goettemoeller confirmed.  "If we can do that we'll try to figure things out on offense.  But they're hard to score against because of their length.  You can beat them off the dribble, but they have a second or third guy that can block or contest your shot.
"And we talked about defensive mistakes at halftime, then they hurt us with cuts to the rim in the second half.  When we tried to press them they spaced the floor and got easy baskets."
It doesn't get easier for Marion tomorrow (Saturday) as they travel to Jackson Center to play another of the area's best defensive teams.  Marion now sits at 8-7 for the season, and 3-3 in conference play.  Minster will play Saturday on the road, at Houston.
John Wooden and Gail Goodrich haven't played for 50 years…and we'll never see that kind of basketball again!