The essential showdown for MAC dominance in girls basketball lasted a quarter.  And then Minster turned on jets, and defense, and left Marion Local in their wake.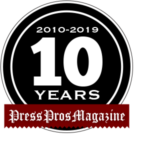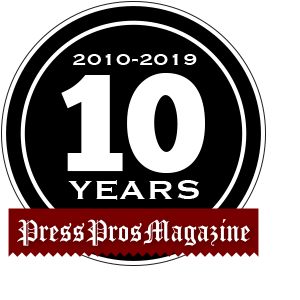 Minster, OH – It should have been a better game.  That's what was anticipated.
12-1 Minster versus 13-3 Marion Local;  but more importantly Minster was undefeated in league play, while Marion had lost once (4-1), and was seeking a share of first place when they met Thursday night.
Compelling?  Yes, but ten minutes into the game – two minutes into the second quarter – it was compelling in theory only.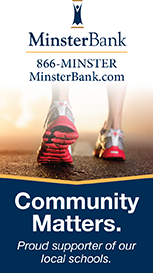 Marion Local actually led 9-8 at the end of the first quarter, thanks to shots made by Alana Polhman (3 pts), Molly Winner (2 pts) and Lindsey Koening (4 pts).  But two minutes into the second quarter Minster went on one of those tears that coach Mike Wiss would later characterize as, "We played like we practiced yesterday", scoring 16 unanswered points on six turnovers, a pair of three-pointers each by senior guards Ivy Wolf and Janae Hoying, 25 points in total, and by the time the halftime horn mercifully sounded the Wildcats held a 33-17 lead.
Game…set…match!
"It felt like we were in Iraq, or something,"  said Marion assistant coach Treva Fortkamp, later.
Comparatively, it was mortar fire, Minster style.
"That whole series [in the second quarter] was like how we practiced,"  said Wiss in his post-game comments.  "But if you judge how we played, and shot, today, compared to practice yesterday, nothing was going in.  We all looked at each other and rationalized…that we were saving it for tomorrow.  Well, it doesn't always happen, but it happened tonight.
"To give you an idea," Wiss continued,  "Ella Mescher has been averaging in double figures the last four or five games.  Tonight she had 4 points, but she had 6 deflections, all against Alana Pohlman (their most prolific scorer).  We had 16 deflections by halftime, and half of them were by our post players.  And to tell a young lady who's used to scoring that every time we have a deflection, or a steal, and turn those into points…that it's possessions and chances to score that we took away from them…that was the story of the ballgame."
And a story of sacrifice, for which Minster is always willing to make if it turns the momentum of the game in their favor – another key point from the second quarter on that Wiss was beaming about.
But down 16 at the half, Marion did come out with an 8-4 run to start the third period…before the roof caved in on them again.  Wolf and company turned up the heat with that same pressure defense all over the court…while Janae Hoying turned up the heat with her torrid shooting – 8 of 15 for the game, and 4 of 8 from behind the three point line.  She would finish with a game-high 22 points.
Ivy Wolf was the perfect complement, with an even more complete game – countless assists, four outright steals, assists on a half dozen more, and 20 points, offensively, by game's end.
"Every once in a while you're going to have games that go like this,"  said Hoying.  "You have those spurts where you score, get stops, and then score some more.  We really focused on our defense to prepare for tonight because Marion's a really good team.  We wanted to score, get stops, and score some more, and tonight we were really able to do that."
By the end of the third they had negated Marion's early run, 13 to 9, and led by 20…46 to 26.  But more blooding was about to come.
That pressure defense descended on Marion like an eclipse of the sun in the fourth, creating turnovers and points in transition…to the tune of an 18 to 1 run in a span of five minutes to finish the game, 64-27, as Wolf and Hoying would each add their final three-pointer for the game.  Hoying finished with 4 of them – Wolf with 3.  Wiss began to sub with three minutes left and Claire Lamm would score off the bench with the final bucket of the game.  Minster's bench was alive with every point.
"They're a great team and we expected a battle,"  added Hoying.  "So to get everyone in the game – we play as a team, just like we practice as a team.  We do everything together.  A team is a team."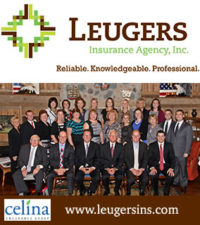 And jubilant for the fact of such a convincing win over their closet league rival – and a convincing physical presence against an opponent known for its own physical play.  Minster finished the game having forced 25 turnovers!
"We've grown up,"  said Wiss.  "I've said it from the beginning that the quicker our post game develops the better we're going to be on the offensive end.  And right now Minster is working.  I've always asked teams to be playing their best basketball by the end of January and the beginning of February, and we're pretty darn close.  This was a good barometer because that's the team we had to beat."
Hoying had her 22, Wolf had 20, and Mescher, Brynn Oldiges, Mason Pohl, and Jenna Heuker all contributed 4 each.  Corrine Meiring, Lamm, and Jayden Clune concluded the scoring with 2 each.
For Marion Alana Pohlman came out of it with 7 points, about half of her average, while Heidi Rethman would have 6, Koenig finished with 6, Molly Winner had 4, and Stella Huelsman had 3.
Minster improves to 13-1 and 6-0 in MAC play, taking a commanding two-game lead over Marion and Fort Recovery.
Marion drops to 13-4 and 4-2, but when you consider the qualities of this team…not that precipitous of a drop.  Still one of the best in area Division IV, they will yet have their chances.
They just happened to catch Minster on a night when they played perfectly – and better than they practiced!