After a dubious beginning, Troy squanders a 29-point performance from senior Shaeden Olden, goes cold when the game was within reach, and gets outgunned in the final four minutes to fall to Vandalia Butler.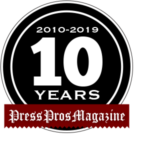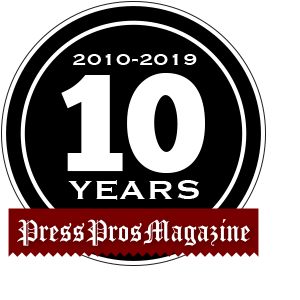 Troy, OH – Mark Hess might have seen it coming from the start – had he been of a mind.
During warmups – the layup line – prior to Wednesday night's game with Vandalia Butler one of the Trojan bench players got nailed by one of the officials for trying to dunk the basketball…a long-standing rule in high school basketball.  Assessed with a technical foul before the anyone even broke a sweat, Butler's Tyler Montague hit the two free throws to put the Aviators up 2-0…and then center Connor Buchanan converted the ensuing possession of the ball into a lay-in to take a 4-0 lead.
An ominous beginning, for certain, but hardly the epilogue.  Because after Butler reeled off four more points to take an 8-0 lead Troy would see senior Shaeden Olden came of the bench to turn in a memorable personal performance, shoot Troy back into contention, only to have the Trojans cold in the fourth quarter, see the bottom fall out in the final four minutes, and have Butler win it, 61-51.
In essence, both teams were playing for second place in the Miami Valley League, each a pair of games behind unbeaten Tipp (11-0), and both were feeling the effects of key injuries, or players like Butler's Tyler Montague's first action back after missing three weeks with a high ankle sprain.
Troy, after their gaffe in warmups, came out lethargic, while Butler jumped out to that early lead, which must have revved up an impatient Shaeden Olden sitting on the bench.  Hess inserted him into the game with two minutes gone and the 6'4″ guard went on a scoring binge, scoring 14 points for the quarter, single-handedly outscoring Butler by the end of eight minutes, 14-13.
Butler coach Adam Betten reacted by putting the league's second-leading scorer, Montague (20 ppg), into the game, seeing his first action in nearly a month.  Montague instantly poured in a pair of three-pointers and another bucket to score 10 points for the half, and along with Buchanan, account for 18 of Butler's 33 points for the first half.  Troy could not answer, Olden adding only a three-pointer in the second quarter, and five points from Jaden Owens, and trailed 33-22 at the half.
But Olden was far from done.  The mercurial senior ignited for 15 points in the third quarter, on slashes to the rim, a three pointer, and a couple of free throws…and along with a three-pointer from Owens and a bucket by freshman Ryder Kirtley shot the Trojans back into contention for a second time, trailing 46-44 at the end of the third period.
The problem was…Troy and Olden had sprinter's speed, while Butler settled in for an endurance race in the final quarter.  Butler showed patience – discipline – to run their offense, better possessions, and better shots, and spread the wealth between Buchanan, Ryan Wilson, Cam Hendricks, Nolan Lobianco, and Casey Bennett.
And from the 46-44 point of the game Olden would never score again…while Butler went on a 14-2 run.
Troy had a four-minute span where they went scoreless, turned the ball over four times, took some questionable shots, and fell asleep on defense as Butler ran some back cuts to the rim and scored easy uncontested layups.  The Trojans finally scored on a stickback by Navin Couch at the 2:00 mark of the quarter for their fourth points of the period (all by Couch)…and Jaden Owens hit a three-pointer from the corner at the buzzer to make the final margin, 61-51.
The only thing missing was a black cat running across the court.  That's the kind of night it was for Hess and the Trojans – starting the game with a technical, falling behind early, getting 29 points off the bench to get back in the game, within a point of taking the lead in the second half (45-44), then going cold and not scoring for four minutes in the fourth quarter.
"To be honest, I really forgot about the technical,"  said Hess afterwards.  "We battled from so far back, and competed, and then down the stretch I don't know if we just ran out of gas, or lost our intensity and attention to detail.  They're a well-coach team, they're talented, and they stepped up and made some big shots.  They played with patience, they ran a lot of things through their big kid (Buchanan), and with a couple of starters out (6'5″ Drew Holley) we didn't match up.  They picked us apart and bullied us inside."
And it hurt to not capitalize on Shaeden Olden's 29 points.
"He came in off the bench was really aggressive,"  added Hess.  "He's been on a tear, and he really competes.  He did a really good job of attacking the basket and playing with a lot of energy.  We just got to give him a little bit of help."
And to that point Olden's 29 points represented 57% of Troy's point total.  Jaden Owens finished with 12, Navin Couch had 4, and four other Trojans accounted for the final six points.
Connor Buchanan led Butler with 15 points, Montague's 10 all came in the first half, Casey Bennett had 11, and Ryan Wilson featured some clutch three-point shooting end with 10.
Tyler Montague was just happy to get back to playing, and admitted…it was a little scary to test the ankle that had kept him sidelined for all that time.
"It felt different to get back out there – definitely not myself, yet,"  he said.  "I was nervous to be play again, but once I did everything felt normal again and like a turning point in the game."
Adam Betten admitted…it was hard to negate a 29-point performance by someone off the other team's bench.
"He's a fantastic player,"  said Betten.  "Both he and Owens can hurt you and Shaeden just went crazy.  He scored their first 14 points.  We were just trying to rotate different guys on him to hold him down.  He got every shot he wanted – he cut to the rim, he hit some deep threes, he was just feeling it.  But I'm proud of our defense for being able to contain everyone else."
Butler improved to 8-4 with the win, while Troy fell to 8-4 with the loss, both in Tipp's rear-view mirror, but both with another crack at the league-leading Red Devils.  Troy's opportunity comes first, next Wednesday night.
"Tell you the truth I haven't thought that much about it,"  said Hess, discounting the 83-37 Tipp win in their first meeting on December 18.  "But I'm sure the kids know.  They kept their starters in until there was two minutes left.  So it is what it is.
"We're just focused on our next game.  Tipp's a good team, but we've got to be focused on Sidney, and focused on getting better each day in practice."