At the mid-point of the area high school basketball season…we respond to readers' questions as to the best team, most improved, most interesting, and teams with the best chance to go the farthest come March (if there is a March).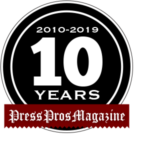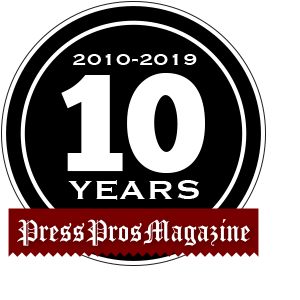 Plain and simple, I don't think there is another single entity in the area that sees more high school basketball across Miami, Shelby, Auglaize, Mercer and Darke counties as Press Pros, and it stands to reason that for the almost 30 games covered thus far we get questions on a nightly basis from someone who wants to know…"Who's the best team you've seen so far?"
You know it's not that easy, of course.  But coupled with some other questions about either "what's the best" or "who's the best"  it does make for an interesting, and opinionated column topic.  So here you go.
The most interesting team we've seen?…Notice I didn't say 'best', but the most interesting is the Tipp City boys.  Reason?  They start four that can shoot the basketball.  Their style of play is fun to watch.  They play great team basketball, willing to share the ball.  And they do this without having prohibitive size.  Are they unbeatable?  No, and if they were I'd say they WERE the best.  The size thing is bound to bite them someday.  But they're an entertaining bunch to watch, and that's why people go to basketball games.
The most surprising team we've seen?…This might be the Troy boys team.  When we last saw them they lost by 47 points to Tipp back in December.  Since then they've won four of five, climbed to an 8-3 record, and have played with a different confidence from the night they played Tipp.  What's the most interesting rematch we anticipate?  When Troy plays Tipp again, on January 27th, in Tipp.
The team most likely to win a state title?…This has to be the Fort Loramie girls.  As we wrote about them over the weekend, they're the complete package of size, skill, depth and experience.  And more, they've gone out of their way to play the best teams they can find, including #3-ranked Ottawa-Glandorf (Division III) over the weekend.  They didn't play particularly well in that game, and yet were good enough – confident enough – to win by 19.  Ottawa was 11-1 coming in.  And by the way…our congratulations to the Redskins for what they publicly celebrated on Saturday – 50 years of excellent women's basketball!
The team most likely to challenge Fort Loramie in girls Division IV?…I think you look no further than Minster, just five miles up the road.  Minster has lost once (to Loramie) and plays that same defensive-minded style that creates havoc and easy buckets off turnovers.  The Wildcats also have an outstanding backcourt duo in Ivy Wolf and Janae Hoying, and on a given night good guards are almost always the difference in a basketball game.  It'll be interesting to see if Minster goes north or south, come the tournament draw, but they're almost bound to meet Loramie somewhere along the way.
The most improved team we've seen?…This almost has to be the Botkins boys, who've lost once (to Anna, by two), but otherwise has cut a swath through the best of the Shelby County League and some of the MAC teams.  In his third year Sean Powell has a good group of athletes that he promised to make into a good team, and he's delivered.  And without making too much of it, too soon, it's going to be a really interesting Division IV sectional tournament at Piqua when Botkins, and Loramie, and Jackson Center all meet for the third time – at least some of them will meet for a third time.
The most interesting player we've seen?…You can make a lot of this, depending on your perspective about high school basketball.  But St. Marys sophomore Austin Parks sticks out because he represents something you rarely see in this area anymore – a dominating big man!  Parks is 6'9″, weighs 230, and is very athletic.  He can run the floor, his footwork in the post is very good, given his age and experience, and he has great touch around the rim.  And, he can score without dunking the ball.  But best…he protects the rim better than anyone we've seen on defense.  This guy's a shot-blocking machine and that's fun to see because it has such a dramatic impact on the game.  His coach, Dan Hegemier, simply calls him "a man", and with two years remaining to play the sky's the limit as to good he'll yet become.  He'd look real good in Anthony Grant's lineup…or Chris Holtmann's.
The most dynamic player we've seen?…It depends on your definition of dynamic, I suppose, but if you go on the premise of how a team would perform without one particular player I'd have to make the case for Minster's Ivy Wolf.  Wolf's averaging 21.2 points per game and shoots 57% from the field.  She handles the ball with veteran confidence because she's played for four years, she defends, and unlike a lot of other guards…she rebounds.  She's tough!  A recruit to play at Miami University next year it's not hard to make the case…that Minster wouldn't be the team they are without Ivy Wolf.
The team most likely to 'sneak' through to the regionals?…In the girls category I'm saying Marion Local, if you call it sneaking.  The Flyers are good, well-coached, and they're playing better each time out with three legit scorers – Alana Pohlman, Heidi Rethman, and Sammy Hoelscher.  In the boys category I'm saying Jackson Center.  The Tigers are only 5-3 in league play, however league play in the Shelby County League is a gauntlet.  To give you an idea, they're 10-4, overall, and the toughest part of their schedule is still to come with Marion Local, Minster, Anna, and Columbus Grove.  But Jackson plays defense – committed to it – and they have one of the area's best in 6'5″ Aiden Reichert, who's as complete as a 6'5″ player as there is around.  So don't let the record fool you.  Jackson Center has yet to play its best basketball, and that usually comes at tournament time.