In a league as deep and competitive as the Big Ten, every victory is treasured and every close loss is excruciating. Ohio State knows that feeling all too well after another defeat in a game it controlled most of the way.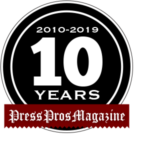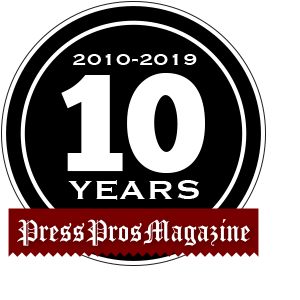 Columbus – Every last-second loss throbs like a dental drill on an aching tooth.
The ones that land most painfully arrive after repeated, progressive alarms and fester interminably.
Ohio State has suffered two of those now, the latest coming Tuesday night when Purdue freshman Jaden Ivey rifled a game-winning three-pointer from the right wing with five seconds left in a 67-65 final.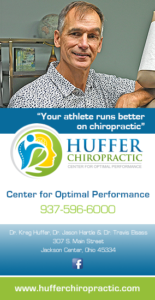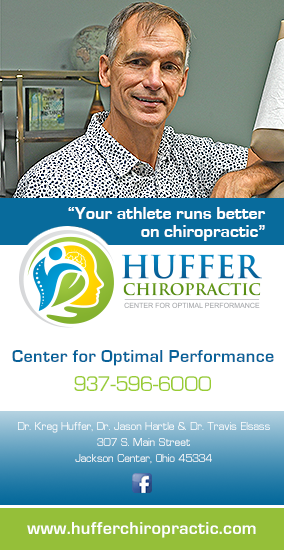 Ivey's shot broke a 64-64 tie that never should have prevailed had No. 15 OSU been vigilant to the carelessness that first imperiled and then obliterated what should have been its fourth straight victory.
So the Buckeyes will rue this one for quite awhile, perhaps even longer than the sting that lingers from blowing a five-point lead over the last three minutes of a one-point loss at Northwestern three weeks ago.
That shoulda-been-win and this latest giveaway will likely bother the Buckeyes (11-4, 5-4 Big Ten) longer than any 24-hour-rule allows with the immense challenge of a Saturday game at No. 10 Wisconsin looming.
"We didn't do a great job of staying poised and staying within ourselves and doing what we want to do, playing Ohio State basketball," said junior guard Duane Washington, who led OSU with 21 points.  "We made some shots early, but when you make those shots it eliminates the other stuff. The ball's not always going to go in the rim."
No, it isn't, and it didn't for the Buckeyes, whose 9-of-22 three-point success through 20 minutes cooled to 5-of-13 thereafter.
That's right, 35 three-point attempts on a night OSU attempted only 53 shots. So it launched almost twice as many three-point tries as two-point attempts.
"It was a few too many," Ohio State coach Chris Holtmann said. "I thought we did have some good looks, but it was a few too many for sure. We tried to establish the paint a little bit better in the second half. As physical as the game was and as physical as the game was called, we weren't able to do that."
OSU's inside threats — E.J. Liddell and Kyle Young — combined for eight shots inside the arc and seven beyond it.
That was no accident, nor were the four open looks from distance that went unrewarded from Meechie Johnson, Musa Jallow and Gene Brown.
"They just don't guard certain guys," Holtmann said. "If they don't feel like you can shoot, they don't guard cetain guys. It makes it really difficult to get the ball in close, because they shadow your post guy. It's basically five on four."
Such defense has been Purdue's trademark for almost four decades, dating to Gene Keady, who coached the Boilermakers for 25 years with the words, "Play Hard!", written on the buttocks of his players' practice shorts every season.
Most remember Keady for his comb-over, his legendary launches of an ugly yellow sport coat into the stands to fire up the crowd or his failure to get Purdue into even one Final Four.
What everyone forgets is his teams were so hard-nosed that, though they never won an NCAA Championship, they compiled a record of 21-20 against Bob Knight's teams that won a pair of national titles during the Keady era.
Matt Painter played for Keady and now coaches the Boilermakers, and their defense is just as nasty as when Keady was winning seven Big Ten coach-of-the-year awards.
After OSU sped to a 35-24 lead with 2:54 left in the first half, Purdue held the Buckeyes without a point on five straight possessions to get back within six at the half.
Ohio State missed the front of a one-and-one, missed two threes and turned it over during that stretch of misery.
It still led by seven, however, 48-41, with 12:23 to play when all it managed out of its next 10 possessions were two free throws.
Five turnovers, two missed threes and a blown layup allowed Purdue to take its first lead since the opening minutes.

"I didn't think we were intentional enough about getting the ball in the post," Holtmann said. "I also think their pressure really bothered us, because we weren't able to get the ball where we needed to get it to have enough angles to even see the post. We have to be better at handling the ball and handling pressure across the board."
It looked like Ohio State might survive anyway when Justin Ahrens dropped a three off Young's rebound of a Liddell missed free throw, but Purdue tied it in the next minute thanks to forcing a shot-clock violation on the Buckeyes.
Another almost-as-good defensive stand poked a pass away from Liddell to Ahrens, whose three-pointer got blocked and went out of bounds off OSU with the score locked, 64-64.
Ivey changed that, and Purdue fouled Washington as he sped up court to prevent him from seeking a tying triple.
He made one free throw, but the Boilers grabbed the intentional miss the followed, denying OSU a long-odds put-back to force overtime.
"We have to be the team at the end that is fighting harder," Washington said. "I think we showed some toughness in some plays and over a couple minutes. We just have to put it together and continue to grow so we can complete it and put it together for 40 minutes."
Bruce Hooley is a former sports editor of the Troy Daily News and is the host of the Bruce Hooley Show on 98.9 FM The Answer from 5-7 p.m. Monday-Friday (989theanswer.com) and the We Tackle Life podcast available on iTunes and GooglePlay.