A hot start by the offense – and a sizzling first half by Jalen Crutcher boosted the Flyers to a Sunday win over George Washington.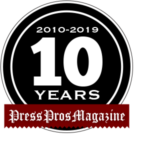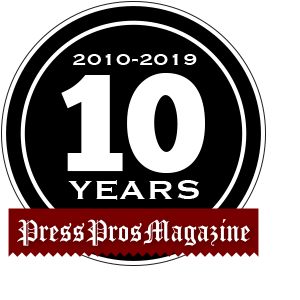 DAYTON — The University of Dayton basketball team played George Washington University on the George Mason University floor Sunday afternoon and it was Just George for the Flyers.
The Flyers nearly blew out their sneakers in the early going, jumping to a quick 16-point lead. Then they had to douse a late surge by George Washington when the Colonials crept within four points.
UD held them off to score a 67-54 Atlantic-10 victory to lift the Flyers to 4-2 in the league and 8-3 overall.
The game was scheduled for the George Washington campus in Foggy Bottom, just a few blocks from the Capitol Building and the White House in Washington, D.C.
The nation's capital is in lockdown due to civil unrest so the game was switched to the George Mason campus in Fairfax, Va., 20 miles from Washington, D.C.
The game was moved from Foggy Bottom, but the Flyers put George Washington into a blinding fog with a deluge of early three-pointers.
The Flyers dashed to an 18-2 lead by making their first four three-point attempts by four different players — Mustapha Amzil, Jalen Crutcher, Ibi Watson and Elijah Weaver.
Jordy Tshimanga added two under-the-basket two-pointers and Crurtcher drove for a basket.
And it was 18-2 before the Colonials could learn how to say Jordy Tshimanga and Zimi Nwokeja. And at the time GWU was 1 for 9 from the field.
The Flyers built the lead to 17 points, 26-9, and it was 38-22 at intermission.
For the first 20 minutes, the Flyers were 13 for 24 from the field and 7 of 12 from three, a burning down the house beginning.
And they had nine assists for their 13 baskets as they played share the leather.
Crutcher, who shoots threes (and makes them) from the distance between Nebraska and Alaska, had 16 points by halftime on six of eight shooting, four of five from three.
"We got off to a really good start and I loved our energy," said Flyers coach Anthony Grant. "Certainly every game has rocks. We knew there would be rocks in the game. GW did a really good job of turning up their energy and intensity midway through the second half."
Yes, it was expected that the Flyers couldn't keep up the frenetic shooting. . .and they didn't. Slowly but steadily, GW worked its way back into the game in the second half.
Zimi Nwokeja became a one-man band for a short period early in the second half. He came off the bench and scored six straight points, one a glass-shaking dunk.
That gave the Flyers a 46-32 lead, but suddenly somebody slid a lid on top of the basket.
Amzil hit a turn-around in the lane, then the Flyers endured eight straight possessions without a point.
And GW came on with a rush, cutting the lead to 50-44. And it got tighter, 51-47, with 6:44 left.

That was the wake-up call. Crutcher, silent in the second half up to this point, drove for a basket, Tshimanga scored on a slick pass from Amzil and Crutcher made another of his long distance calls, a three-pointer that pushed the Flyers back to a 58-49 lead with 4 1/2 miutes left.
The Flyers were never again in dire straits.
"They cut it t0 a two-possession game but I thought our guys really responded the last five or six minutes of the game to preserve the win," said Grant.
When the Colonials made a rush, Grant shoved a zone defense at them and it stymied their offense.
"The zone was really good for us. We knew they had a couple of good shooters and we wanted to make sure we identified those guys," said Grant. "For the most part we did a pretty good job defensively. That was a key."
Crutcher finished with 23 points while Amzil and Watson added 10 each. Weaver scored only four points, but dealt six assists. The Flyers recorded 19 assists on their 24 baskets.
They were 24 for 46 (52.2 per cent from the floor, 9 of 20 (45 per cent) from three. And they committed only nine turnovers.
"Nine turnovers was nice to see, but I loved the 19 assists on 24 baskets," said Grant. "That was key for us. They threw a lot of different (defensive) looks at us. They are long and athletic. For a while there, we had a difficult time with their physicality and it was good to see our guys figure it out at the end and make it easy for each other."
The Flyers got only 10 points off the bench, six from Nwokeji in 18 minutes and four from Moulaye Sossoko.
George Washington was led by guard James Bishop with 17, three points below his average and he needed 16 shots to make five. The only other GW operative to hit double figures was Ricky Lindo Jr. with 13. The Colonials made 18 of 49 shots (36.1 per cent) and were 4 of 19 from three (21.1 per cent).
Of course, no coach worth his whistle is totally content, even in victory. And Grant is no exception.
"Whether it was zone or man, two or three times we fouled guys in the act of shooting threes," he said. "That's an area for us that we've been pretty good at. For whatever reason, that was an Achilles heel for us."
For sure, because the way GW was throwing bowling balls on their three-point attempts (4 for 19) it would have been better to let them shoot and not foul.
George Washington (3-9, 2-3) comes to UD Arena Wednesday night to try the Flyers again.