Impressive as it was to go up a division and beat the #3 team in the state, the most impressive thing about Loramie's Saturday win over Ottawa-Glandorf was how they did it with a sputtering offense.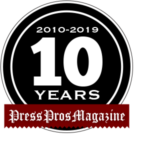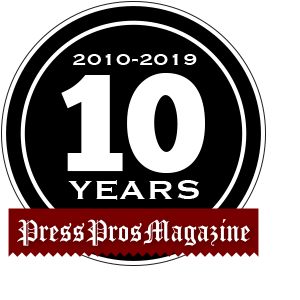 Fort Loramie coach Carla Siegel sighed following her team's 57-38 win Saturday over Division III powerhouse Ottawa-Glandorf – ranked #3 last week in the latest state polls.
It had a tournament feel.  Division IV Loramie was undefeated, ranked #1, and has been, unofficially, since football season.  The anticipation had been that great after their 26-0 season of a year ago was snuffed by Covid on the threshold of the state tournament – literally en route to St. John Arena.
And Ottawa-Glandorf came to Shelby County with an 11-1 record, ranked #3 in Division III, a perennial favorite to challenge for the Final Four out of Putnam County.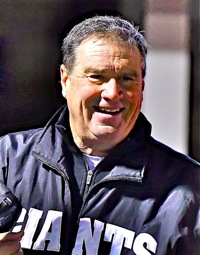 Siegel, while admitting that she was happy to win on a day when the Laramie community celebrated 50 years of women's basketball – the coaches, the players, and the titles – was as forthright as ever. For the margin of victory (19 pts) was deceiving.  Siegel knew it, and she talked about it.
They were lethargic in their half-court offense. They stood too much, even while Siegel screamed,  "Motion…motion.  Move!"  The guards played as if they expected Ottawa to let them act out the script.  O-G did not.
The Titans over-played passing lanes – anticipated passes, and either disrupted or stole the ball outright.
Loramie wasn't as physical in the paint with box outs – didn't benefit from customary offensive rebounds and stickbacks.
And yet, miraculously – impressively – the Redskins streaked out to a 15-0 first quarter lead on the shooting of senior Corynn Heitkamp, who hit her first five shots from three-point range, and centered each and every one of them.
On the day Heitkamp would finish with 18 points, on 6 of 8 shooting, and all of those points from behind the arc.  It wasn't lost on anyone, on the floor, on the bench, or in the crowd, that the ultimate margin of victory was 19 points. They NEEDED Corynn Heitkamp.
They needed her because there weren't the usual points from the paint, a Loramie staple.
There were no points in transition, to speak of, despite Loramie creating turnovers with its defense.
And the reason why those points were missing was Ottawa-Glandorf. Like a mirror image of Loramie, the Titans challenged them defensively – aggressive, physical – creating some uncharacteristic mistakes.
"I told the girls at halftime that they were doing the things that we usually do," said Siegel afterwards.  "That's a great basketball program, ranked #3 in Division III. Coach Yant does a great job.  They're one of the best in the state."
It had to have been expected, because Troy Yant knew, coming to Loramie, that it wouldn't be treated as an exhibition. He hit Loramie where they were most vulnerable…where any team would be vulnerable. He went after them with defense.
Which is exactly what Siegel did to counter. The Redskins, likewise, got in the grill of the Titans' offense, disrupting, deflecting, blocking numerous shots.  And their depth played a part, subbing to keep fresh legs on the court…all the time buoyed on offense by the remarkable shooting of Corynn Heitkamp.
"It was great to come out and hit those shots," said Heitkamp afterwards, admitting that she'd been through a recent shooting slump, and had resorted to the help of some outside coaching.
"Today did a lot to help my confidence."
And everyone's confidence…because without those 18 points one could do the math.  It would have been a one-point game at the end.
"They were over-playing our guards and I kept telling the girls that if they're doing that in the backcourt there has to be opportunity for back cuts at the rim," said Siegel. "But I'm so happy for Corynn, because she has been in a slump…and she works so hard!"
Yant and the Titans kept tempting fate, pressing, pressuring guards Caitlyn Gasson and Riley Heitkamp. And finally, it bit them. They found Kenzie Hoelscher on the baseline, alone, and she converted on three of those cuts to the rim – on her way to 16 points for the game.
Loramie finally got into transition, though late, scoring in full sprint, to pad their 19-point margin.
In short, it all came together late…because the Redskins, while threatened, and exposed, continued to play their game – the tried and true. Coaches are want to say that offense comes and goes, but defense always plays, especially on the road. And that's what kept Ottawa from losing by 40.
Public address announcer Dave Ross mentioned during a timeout that coaches Jane Poeppelman and Carla were responsible for 88% of the total wins in the history of Fort Loramie women's basketball. So it came as no surprise. Because despite her team showing less than anticipated against such a high-profile opponent, Siegel was as cool as a slice of melon, watching, correcting, and encouraging.
"I kept telling them…they were doing the same things we do," she said afterwards.
And was she concerned at any vulnerability that they might have shown, for the sake of future opponents?
"We can be better," said Siegel, calmly. "We just need to be more consistent, obviously.
Of course, and LeBron said the same thing last week about the Lakers.
But at the end of the day Loramie's excellence in doing what they do best lifted them above whatever deficiencies they might have showed.
It always has, about 88% of the time…thanks to the lady in red and black.