Tippecanoe is ranked No. 5 in the Division II state poll, meaning the Red Devils are a target for every opponent. Piqua took its best shot Friday night. The Indians trailed by three midway through the fourth quarter before Tipp pulled away for the 68-53 win.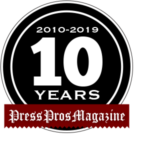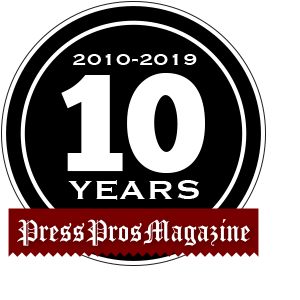 Tipp City, OH – The Tippecanoe High School boys basketball team checks in at No. 5 in the Associated Press Division II state poll. But to the other team down the hallway that's getting psyched up to play the Red Devils, well the Devils are No. 1 … as in Public Enemy No. 1.
"Any time you're ranked it's a target. That's what we tell our guys," Tipp coach Adam Toohey said. "All that says is the team in the other locker room is saying hey they're the number whatever team in the state and this is our time to take them down. We try to use that against us as much as we can. It is different for our group to be the hunted."
On Friday it was Piqua's turn to give chase. The Indians – who lost to the Red Devils by 33 points on Dec. 9 – gave a spirited effort on the road. They played with Tipp for three quarters and about five minutes.
It was those final three minutes that enabled the Red Devils to avoid an upset. Tipp, which led by three points with 4:19 left in the game, outscored Piqua 17-5 the rest of the way for a 68-53 victory.
"We're telling our guys to expect everyone's best shot," Toohey said. "That means it's not going to be 80-40 every game. I do think we need to get more locked in and go prove it. Just because we have a number next to our name they're not going to lay down."
Tipp (9-0 overall and Miami Valley League) took Sidney's best shot last Saturday and held on for a 71-68 victory. Piqua (3-7 overall and MVL) gave it a go Friday night behind the big-bodied inside game of Jerrell Lewis and the dynamic driving of Dre'Sean Roberts. Lewis – a 6-foot-2, 252-pound senior – was a force inside with 10 of Piqua's 17 points in the third quarter. He finished with a season-high 16. Roberts attacked the rim for most of his 17 points.
Piqua led by as many as nine points (24-15) on senior Devon Sever's baseline drive midway through the second quarter. Tipp rallied with a 10-0 run, highlighted by 3-pointers from seniors Ben Knostman and Zach Frederick, for a 25-24 lead.
Two baskets by Lewis and another Frederick 3-pointer left the teams tied 28-28 at halftime.
The third quarter ended tied, too, at 45-45. Tipp led by as many as five points twice, but couldn't pull away with three ties in the quarter as well.
In the fourth, Tipp led by six before Roberts hit three free throws to knock the lead back down with 4:19 left in the game.
Tipp's experience took over after that. Knostman scored on an offensive rebound. Senior Nick Robbins hit a pair of free throws. After a Piqua free throw, Knostman hit another 3-pointer and added another basket 20 seconds later. Just like that Tipp led 60-49 with 2:50 left.
Knostman led Tipp by tying his season high with 23 points. Frederick added 14 points and junior Cole Coppock 10.
"There were some guys on our bench, our staff, saying it's a good thing we have (Knostman)," Toohey said. "Just give him the ball and go. That's the good thing about having seniors who are really good. I do think he was, for sure, the difference maker tonight especially in the fourth quarter."
Toohey credited Knostman, Robbins and junior Gavin Garlitz with key defensive stops in the fourth.
The Red Devils had been idle since last Saturday's victory over Sidney. A layoff from Dec. 19 to Jan. 4 also interrupted the Red Devils' momentum. Piqua also saw its season halted from Dec. 23 through Jan. 8.
"This team believes in each other. As we've progressed we've started getting a little bit better," Piqua coach Steve Grasso said. "We had to go on a hiatus and we've worked our way back to playing a good half, to a good three quarters, then our last game versus Sidney we played well for three quarters plus four minutes.
"We're getting to the point we need put together a full 32 minutes. I think we're pretty dangerous if we do that."
Roberts scored a team-high 17 points, including a first-quarter 3-pointer he banked in at the buzzer from a couple steps inside the half court line. Roberts struggled from the free-throw line early missing his first five, including one miss that was negated by an Indians' lane violation. He hit five of his final nine attempts to finish 5-of-13 overall.
"He's a handful, for sure," Grasso said of trying to defend Roberts. "The complete part of his game will be however many free throws he makes. Those things come as players grow and mature. I'm definitely glad to have him on our side for the next couple years."
Senior Garrett Schrubb, who missed the first game with Tipp, added 11 points.
In the first meeting, Tipp had what Toohey called the Red Devils' best quarter of the season. Tipp outscored Piqua 27-15 in the third quarter to break open a 29-21 game. Tipp also hit seven 3-pointers in that win, while Piqua struggled with its shot. Grasso said it wasn't uncommon for Piqua to miss as many as 10 layups early in the season.
On Friday, Tipp had four 3-pointers and Piqua got more shots to fall to make this one closer.
"I think some guys kind of got down on that," Toohey said of 3-pointers not falling early. "It's nice to expect them all to go in, but realistically they're not all going to go in. … We talk about all the time we want to shoot third-grade shots. As many of those layups as we can get."
"We talked specifically that we have to limit their three-point opportunities, which I think we did a pretty good job of that," Grasso said. "And limit their run outs with Knostman. He's a good rebounder and throws the ball up the court. These guys know if they run they're going to get it. We did it for 30 minutes. … It's unfortunate we end up losing by 15 because that doesn't reflect the quality of game."