---
Behind sophomore center Austin Parks' 23 points (and a lot of blocks and deflections), St. Marys gains a weekend split with a dominating Saturday night win over Coldwater.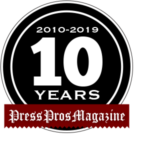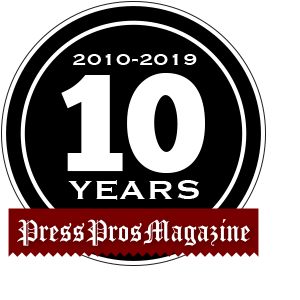 Coldwater, OH – Don't ever tell Coldwater coach Nick Fisher that it's not how you start, but how you finish.
That's 'coach-speak' 101 for sure, but after Saturday night's 60-43 loss to St. Marys (9-4) the affable coach of the Cavaliers will likely tell you that it's 'caca de toro', as well.  And Fisher ain't bi-lingual, to our knowledge.
For you see…St. Marys got out to a 15-0 lead before Coldwater ever scored, and trailed 23-4 after one period of play, thanks to the contributions of sophomore center Austin Parks, who's listed at 6'10' and goes about 220 pounds.  Parks scored the first 6 points of the quarter, then got lots of help from teammate Jadin Davis (7 pts), and Gavin Reineke (6 pts), and just like that it's 23-4…and game, set, and match.
But more, Parks, who for his size is remarkably mobile and athletic, had three crushing blocks of Coldwater shot attempts in the quarter – and six for the game.
And the blocked shots don't begin to tell about how many deflections of passes and shots around in the paint, or shot attempts changed by the magnitude of challenging 6'10" and 225 pounds.
"If we're not down 21-2 to start with we have a chance at the end,"  said Fisher, post-game.  "Because we outscored them for the other three quarters."
That's 'coach-speak' 501, actually, but Fisher had a point.  You just can't dig yourself that kind of hole and hope to play your way out…against a talented team like St. Marys with that kind of game-changer playing around the rim.
However….
To Fisher's point, Coldwater came out in the second quarter with a chip on its shoulder and took the ball right at Parks – Carson Muhlenkamp and Tyler Schwieterman.  Their shot attempts got swatted, too, but the point was they attacked.  And, they found what St.Marys couldn't block was the perimeter jump shot and they began hitting a few – Muhlenkamp, Myles Blasingame, Ethan Post – and cut into that lead.  They actually outscored St. Marys 11-7 for the quarter and cut the deficit to 30-15 by halftime.
St. Marys righted itself in the third when Parks became active at the rim again, scoring 6…and LaTrey Williams and Jace Turner found some buckets, enough to score 15 points.  But Coldwater kept shooting, attacking, and held serve with 14 points in the quarter from Muhlenkamp, Post, Schwieterman and Post.  Still, they trailed 45-29 entering the fourth.
St. Marys was coming off a disappointing and hard loss to Lima Shawnee the night before, and they engaged another gear in the final eight minutes to ensure that it didn't happen again.
"I told the boys before the game, and earlier in the year when I looked at the schedule," said coach Dan Hegemier.  "That this was one of those Friday/Saturday night games that I was really afraid of because Coldwater's athletic, they're well-coached, and they play hard.  When you go on the road it's just a tough, tough environment."
Shoot as they may – and at one point they cut the lead to 34-26 – they couldn't shoot enough to cut farther into the Roughriders' point lead as Parks added to his game-high total of 23 points before leaving the game with two minutes left – scoring 8 in the first, 2 in the second, 5 in the third and 8 in the fourth.
"He's a man, now,"  whewed Hegemier in talking about his sophomore prodigy.  "I don't know how many blocks he had tonight, but we just gotta' keep him on the floor and not have him leave his feet as much.  He doesn't have to.  And we have to have him touch the ball because he came out and scored the first 6 or 8 points of the game and it made an impact.  That's what we're trying to impress upon the other kids.  He has to touch the ball."
Coldwater, given its competitive nature, made Parks earn those 23 points – leaning on him, pushing, banging in the paint – the life of someone 6'10" who's that athletically gifted.
"He takes his share of abuse,"  said Hegemier, pulling out his cell phone.  "And I have photos to prove it.  Someone sent me these from our game last night.  He's getting hit in the head and punched in the gut at the same time on a shot attempt.  What he needs to do is get angry out there.  He's too mild-mannered."
But Coldwater, at 6-7, is also gifted.  And their record is due in part to the annual late start they get with basketball due to their success in football.  Make no mistake, this is a team that can run, guard, shoot…and they will compete.
Jesse Meyer quietly led Coldwater with 10 points, while Carson Muhlenkamp added 9 and Myles Blasingame had 8.
For St. Marys, Parks 23 led all scorers, with 13 from Jadin Davis, 10 from Jace Turner, and 9 from LaTrey Williams.
"The rough start killed us, and it hurt us last night (a 44-42 loss to New Bremen),"  said Fisher.  "We got to go out and play our game, drive and shoot it.  We did it last night and we did it today, too.  Just the rough start that put us in the hole.
"And some of the stuff we did early trying to go at Parks wasn't very effective.  He's a nice ballplayer, and as the game went on we did a better job of settling in and recognizing where he was on the court.  We did a better job of understanding what we could get out of our offensive sets.  But that kind of size is hard to play against, even though we're capable of shooting the three and that helped us get back into it tonight.  But it's a process to get where we need to be.  We've been in this situation before.  We can defend, but our offensive execution has to improve.  And I think it will.  It's just a matter of putting it together.  When we do that…we can be extremely dangerous."
Hegemier's point, exactly.  And 'Heggy' was smiling as he boarded the bus back to St. Marys.  He'd relied on his trump card and survived that Saturday night game he'd feared – Parks, and no 'recreation'…for Coldwater.