Fort Loramie hosted past coaches, players and support staff to celebrate the 50th season of the girls basketball program. Decades later little has changed. Fort Loramie won again Saturday with a hard-earned victory over Ottawa-Glandorf, a team with a proud tradition of its own.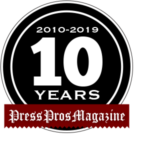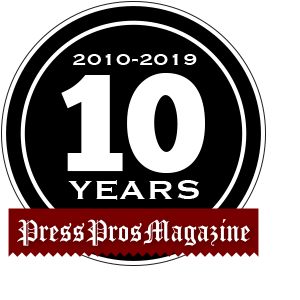 Fort Loramie, OH – For most high school girls basketball teams there would be high-fives and hugs after knocking off the No. 3 ranked team in Division III … and by double digits.
Yes, Fort Loramie left the court happy with the win following its not-so-easy-sounding 57-38 victory over Ottawa-Glandorf on Saturday afternoon. But coach Carla Siegel and her Redskins headed to the locker room knowing there were things to improve.
Fort Loramie didn't play its best game Saturday – and O-G's defensive pressure that mirrored Loramie's own frenzied attack contributed to that – but the Redskins still won by 19 points. Against one of the top teams in Division III. After              turning the ball over an uncharacteristic 21 times.
Expectations are higher in Fort Loramie. Just ask the former coaches, players and support staff that returned Saturday to help the program celebrate its 50th season. The basketball alumni were honored prior to the varsity game for their achievements. Most notably: 26 Shelby County League titles, 26 district titles, 10 regional titles and two state championships.
Tradition says gold is the appropriate gift for celebrating 50 years. The Redskins obliged. They were golden during an 13-0 opening run that started with a
score from senior Kenzie Hoelscher off a turnover. Senior Corynn Heitkamp then broke out of a shooting slump with three consecutive 3-pointers in a span of 2:09.
With Hoelscher and fellow 6-foot senior Dana Rose matched up with the Titans' own pair of 6-footers in the post, the Redskins used inside-outside passing to set up Heitkamp.
"My shot's been off all year and when I hit that first one, it just felt good. My form never changed," said Heitkamp, who finished with six 3-pointers (one off the school record) and a team-high 18 points.
Heitkamp said she'd hit no more than one three-pointer in a game this season. She finished 6-of-8 from 3-point range overall as the Titans' defense clamped down on her in the second half.
"We haven't ran a set for her in probably four or five games," Siegel said. "That was nice to call some sets for her and she nailed them. I'm very happy for her. That girl works hard. … She battles hard every day. She was in a shooting slump for five games but she never hung her head."
Ottawa-Glandorf ended Loramie's opening run off Chloe Glenn's steal and score with 2:30 left in the first quarter. The Titans' defense was overplaying the passing lanes, trapping on ball screens and trapping in the corner … the very things the Redskins' defense has used over the years to win 886 games (886-272), No. 2 all-time in Ohio High School Athletic Association history and just six games behind No. 1 Berlin Hiland.
The Titans worked the deficit down to 15-7 to open the second quarter and again with four minutes left. But two more back-to-back 3-pointers from Heitkamp restored the lead to 23-9. It never dropped below double digits again, but it also never felt like the Titans were never out of the game with the defensive pressure that harassed the Redskins around the perimeter.
Loramie capped the second quarter with another Heitkamp 3-pointer, but this one came from junior Riley – Corynn's sister – who let it fly with three seconds left.
Corynn Heitkamp was shadowed by Ottawa-Glandorf's defense the second half. That enabled Hoelscher and Rose – who combined for four points in the first half – to do their thing inside. Hoelscher scored 14 of her 16 points in the second half and Rose had eight of her 10.
Among their highlights, Rose went high to snag a pass on the run and scored on a catch-and-release layup for the 31-14 lead. Hoelscher got position inside and senior Jaydn Puthoff delivered a nice pass to go up 33-15.
About 90 seconds later, Rose had possession at the top of the key. A quick step shook her defender and left an open lane for a score that looked like a layup drill you'd see in practice for the 35-15 lead.
Another Puthoff-to-Hoelscher score made it 37-15 with 4:05 left in the third quarter. That was the Redskin's largest lead of the game.
Hoelscher and Rose helped cap the third-quarter scoring. Hoelscher drove the baseline and went under the basket for a reverse layup that left O-G fans audibly impressed. Rose got a friendly roll off the rim to end the quarter with a 41-21 lead.
"Most of the time me and Dana get to power over everybody, for the most part. We're taller than most of the teams we play so that was harder. We had to adjust to that," Hoelscher said of their struggles early.
"They're strong post players so we had to put up a fight because we knew they were going to," Rose said. "We had to come out on top."
They did for the 15th time this season, for the 41st straight game and the 62nd time in the last 63 games. A program started by Jane Poeppelman in 1971-72 has posted 23 20-win seasons and has just three losing seasons. Two of those came in the first four seasons and the last was in 2006-07.
In addition to knocking off No. 3 O-G, the Redskins also have wins over Canton GlenOak (No. 12 in D-I), Liberty-Benton (No. 8 in D-III) and Minster (No. 2 in D-IV).
But there's no rest for the Redskins despite those wins that would make many teams' seasons. The Redskins saw their 20-point lead to start the fourth quarter trimmed to 13 points with 3:32 left in the game, mostly due to senior Kelsey Erford's 11 fourth-quarter points.
"I'm happy," said Siegel, who has participated in 780 of Loramie's 1,156 basketball games (90 as a player, 122 as assistant coach, 568 as head coach).
"We had a great crowd here and we were celebrating something wonderful. I'm happy the girls won and they hung through there. But the thing I've been talking to them the last couple games about is consistency. We just need to be more consistent through the game. They show moments of greatness. Then they show moments of what are you doing? That needs to be corrected with a veteran team."
Back to Heitkamp, she took it upon her own to correct her shooting slump. Heitkamp said she started working with Toni Roesch, a former Ohio State University standout and former coach at both Marietta College and Columbus Bishop Hartley. Roesch, a member of the 2020 class of the Ohio Basketball Hall of Fame, now operates Ohio Sports Plus. Heitkamp visited last Sunday for help with her shot.
"She corrected my form and gave me confidence again," said Heitkamp, who was one 3-pointer away from tying Darian Rose's school record of seven set during the 2013-14 season. "I was hesitant on my shot so just letting it fly really helped."
"That was awesome for her," Hoelscher said. "She definitely deserves it. She's in the gym shooting all the time. I was so happy for her. We definitely needed that and she played with great confidence."
Heitkamp didn't make it in the record books Saturday, but she did earn a permanent place on the gym wall. As part of the 50th season celebration Siegel unveiled a banner with the 2019-2020 team's photo. The banner proclaimed the team's D-IV poll championship and qualifying for the state semifinals, which were canceled because of the COVID pandemic.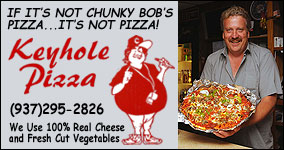 "(Playing for Fort Loramie) means everything to me," Heitkamp said. "It's an honor to play in the name of the previous players. Every time you put on the jersey you just work hard. … I really looked up to Jess Boerger and Darian Rose. They always fought for the basketball. They were willing to do anything for the ball."
COVID regulations continue to limit spectator attendance, but there were still a number of kids in the stands watching their role models on the court Saturday. That's not lost on Hoelscher.
"I was a water girl when Darian Rose, Kelly Turner and Jess Boerger played. I loved watching those three play," Hoelscher said. "I couldn't wait to get to play like they did and go to state like they did. … The little girls in the school hallway will be like, 'Hi Kenzie!' I'm like oh my gosh, I was you when I was little!
"The thing I love most about Loramie basketball is the expectations. You can take it a good way or a bad way. You can take it in a bad way like we have to be this good. We get to live up to this expectation that pushes each and every day in practice, which makes us who we are."
Rose was once one of those little girls, too. She looked up to her cousin Darian the most.
"I couldn't wait to play because I wanted to be just like them. When I was in elementary school we watched the 2013 and 2015 teams win state. We wanted to be just like them," Rose said. "It's an awesome experience to be a role model. I know what it was like to be a young kid and look up to someone who was playing."
For the past 50 seasons the Fort Loramie Redskins have provided decades of success. And they're not done yet.
"I can't say enough how good of a program (Ottawa-Glandorf) has," Siegel said. "It's a great game and challenge for us. And for us to come out with a 19-point win, that's huge for us. I hope our girls recognize what they have done and what they're doing. How to grow from that and not hang their heads. I want them to grow, that's the biggest thing."