Twenty-four points off the bench, a career-high in scoring from E.J. Liddell and more timely three-pointers from Justin Ahrens lifted Ohio State to its third straight victory, and second win in eight days over a Top 15 opponent.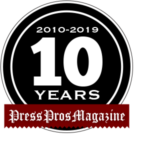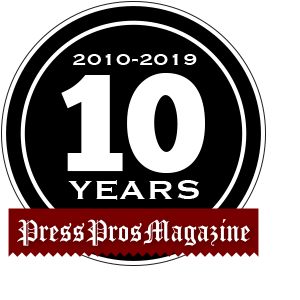 The lament Chris Holtmann voiced after Ohio State's worst loss of the season has in two weeks become the leverage with which his 21st-ranked Buckeyes have shown themselves a tougher nut than the Big Ten's elite expected..
Count No. 14 Illinois among the enlightened after OSU's 87-81 victory Saturday at Champaign — the third straight Ohio State win since a one-point loss at Northwestern in which it blew a five-point lead over the final three minutes.
Holtmann's post-game autopsy that day stressed the need for a shortening of what was then an 11-man rotation, which has since shrunk on its own via injuries to point guards C.J. Walker and Jimmy Sotos.
Sotos played in Walker's stead last Saturday in an upset of No. 15 Rutgers, but separated his shoulder late and missed both a Wednesday win over Northwestern and the surprisingly-comfortable win over the Illini.
OSU jetted to a 10-2 lead, allowed two brief ties, inflated its margin to 18 in the first half and never trailed, though it got dicey near the finish.
"What we kind of knew is that we were going to have some depth and that a strength of our team could be our depth if our guys embraced their role and played at a high level," Holtmann said. "So far, they've done that. We'll see if we continue to do that."
Justin Ahrens has scored in double figures twice since stepping into Walker's spot, if not his role at the point.
Ahrens had 12 Wednesday in the win over Northwestern, including a dagger triple that rebuffed the Wildcats' advance to within one point with four minutes to play.
The Versailles High School product offered 11 points against the Illini, landing three-pointers twice in the second half to repel threats against the OSU lead.
"We have two great guards down in C.J. and Jimmy," OSU junior E.J. Liddell said. "I feel like everyone has to step up. We keep piggy-backing on each other, having each other's back….if they feel like they're relied upon, everyone is going to do whatever they have to do to win."
Liddell did his heavy lifting early with three triples in the first 10:27 and 13 of Ohio State's first 15 points. That pushed the Buckeyes in front, 30-15, and that margin survived at the half.
Junior transfer Seth Towns, who played just three minutes on Wednesday, contributed to Ohio State's getaway with eight of his 11 points in the first half.
Freshman Zed Key scored four of his eventual eight points before the break, offering valuable post minutes when starter Kyle Young went to the bench with two personal at 8:28.
Likewise, freshman Meechie Johnson didn't blink against an experienced and explosive Illinois backcourt, offering a first-half three. accumulating two assists and playing a bench-high 17 minutes without a turnover.
"This is huge for our team," Towns said. "Northwestern got us the first time, so we were really locked in for that one (on Wednesday). Subsequently, to come on the road and get such a huge win, I think it tells us a lot about ourselves and who we are."
Besides an impressive use of, subsequently, which might be expected of aHarvard transfer like Towns, his steal and coast-to-coast layup for an and-one followed an Ahrens' three-pointer near the midpoint of the second half to fight off an Illini advance within 56-48.
That 6-0 burst rebuilt Ohio State's advantage to 62-48, but Illinois quickly drew back within nine only to leave Ahrens enough room to lauch from behind the line on the left wing at 7:12.
He made the Illini pay for that, and burned them with another triple at 4:42 after finding space on the left wing after the Buckeyes' beat backcourt pressure.
"He's such a good shooter that when he has space, you don't want him to turn it down," Holtmann said of Ahrens final trey, which came with 28 seconds still left on the shot clock. "In general. We have a saying: 'Don't flinch.' When the other team (rallies), don't flinch. Don't ever flinch.
"That was a great example of him not flinching. They were making runs. They were playing well, but the reality is that was probably the best shot we were going to get on that possession, even though it was transition and early clock. I just don't know if we're going to get a better look than Justin with a wide-open three. I'm really proud of him for stepping up. He's a confident young man."
Liddell ought to be, as well, after finishing with a career-high 26 points and seven rebounds in 27 minutes, outplaying massive Illini center Kofi Cockburn, who though listed at 7-0, 285-pounds actually appears larger.
"Kofi is a massive dude," Liddell said. "He gets his position well. He's really good….I felt like if I hit a three, he was going to have to come out and that would open it up for Kyle Young to get some more post touches."
Liddell hit four of seven three-point attempts, despite shooting 3-of-18 from that distance in previous games.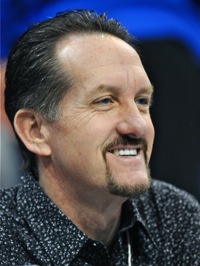 OSU, which ranked 11th in the league in three-point shooting at tipoff, made 11-of-21 to rise to 11-3 overall and 5-3 in the conference entering a 5:30 p.m. Wednesday home game against Purdue.
The Buckeyes preserved the win with 8-of-8 free throw shooting in the last 30 seconds after making only three of eight tries from the 2:30 mark until that juncture.
"What it says about our young men right now at this point is that they've really embraced what each guy can bring to the team," Holtmann said. "They've been able to come in and play effectively
"We have had to mix and match the lineup a lot, just because we've had a season unlike many others, with injuries. And they haven't been COVID injuries. But it's been unlike anything else we've had."
Bruce Hooley is a former sports editor of the Troy Daily News. He hosts the Bruce Hooley Show from 5-7 p.m. Monday-Friday on 98.9 FM The Answer in Columbus and the We Tackle Life podcast on iTunes and Google Play.