It was 'any given night'  for the first sixteen minutes.  But then fate, or defense, or the rim shrinking – something – flummuxed Versailles on their way to a 48-36 loss to St. Henry.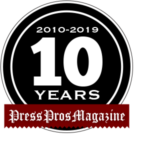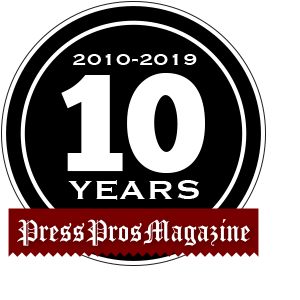 Versailles, OH –  For sixteen minutes Friday the 4-9 Versailles Tigers made St. Henry think twice about their four-game win streak, and the old adage…on any given night!
Tigers' sophomore post player Connor Stonebraker stepped outside the paint and hit his first two shot attempts of the night – one a three-pointer.  Before you could say Jim Lachey it was 7-0, Versailles, and indeed…on any given night.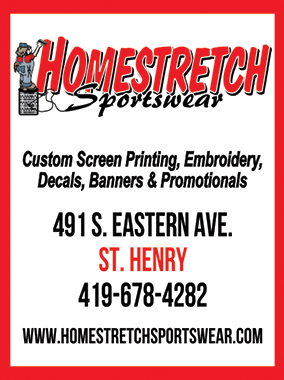 But Seth Heitkamp answered with a three of his own, Carter Ontrop added a bucket, and it WAS a game, albeit a low-scoring one, with Versailles holding an 8-5 lead by quarter's end.
St. Henry, by the way, plays defense, and those two outside looks uncontested were the last two that Connor Stonebraker would get for a while, allowing for teammate Jayden Litten to score all 11 of Versailles points in the second quarter – on four of seven shooting and two-for-two from the foul line.
St. Henry also knows something about the three-point shot.  They take a lot of them, which is ironic because coming into the game they had hit about 25% from that range through their first twelve games.  But Ontrop stroked one, teammate Bennett Gels canned another to spur a 16-point outburst by the Redskins and they led Litten and the Tigers 21-19 when the horn sounded for halftime.
Ballgame?
Well technically, yes.
Realistically…St. Henry came out hotter than two rats wrestling in a wool sock to start the third quarter.  Gels hit his first two shots – both threes – and Ontrop popped another and before you knew it that 21-19 lead was 30-19 and Versailles coach Travis Swank was going to his bench, en masse.
He took all five starters out, replaced them with five subs, like they do in hockey, looking for some kind – any kind – of spark.  Didn't happen…as St. Hank would end up going on a 13-0 run before Versailles would score – seven tragic minutes of 'quiet' that literally took the Tigers out of contention and out of the confidence with which they played in the first half.  Litten finally hit a deep three from the wing with 1:00 showing on the clock, but St. Henry closed out the quarter leading, 35-22.
To their credit Versailles would scrap back, cutting the St. Henry lead to 37-30 three minutes into the fourth.
How?  Connor Stonebraker again, who hit his second three of the game and another deep jumper with his feet on the arc.  Adding a bucket underneath and a free throw, he finished the quarter with seven points.
But Seth Heitkamp countered with another three, their seventh of the game, and the 'Skins would close out Versailles by hitting six of seven from the free throw line to conclude things, 48-36, and move to 10-3 for the season and a perfect 4-0 in MAC play to keep pace with unbeaten Minster.
"Really proud of our guys because they executed our defensive game plan as well as we could have hoped for,"  said St. Henry coach Eric Rosenbeck.  "Typical MAC game.  Their kids came out at us pretty hard and we answered the bell every single time.  Our seniors – Logan Lefeld, Casey Bruening, and Carter – all made big plays at different points, and obviously Bennett Gels got going in the second half with the three-point shot."
That irony we spoke of?  Entering shooting just 25% from behind the arc, St. Hank would shoot 53% on this night – 7 of 13.
For Versailles and Travis Swank, it was another step in the process of learning the game and learning to win.  One quarter does not a game make, and Friday night was their latest installment of that painful process.
"Our kids came out really ready to go,"  said Swank on the Tigers' post-game radio show.  "But it's been the same thing for us all year.  We've had one bad quarter almost every game that's hurt us, and tonight it was the third.  That's on me.  I've got to get them ready to go coming out of the half.  And our energy and focus just wasn't there.  We subbed out all five to see if that would get us going, but it didn't do too much for us.
"So we're still learning, and we're getting better.  We've just got to come back tomorrow night and try to get better against Bellefontaine."
It marked St. Henry fifth straight win, and six of their last seven, going back to a 46-43 loss to Coldwater on December 28.
"Maturity and leadership go a long way,"  reminded Rosenbeck, post-game.  "And those guys I mentioned – our seniors – have been phenomenal at embracing the mental side of the game.  How many times have we gotten down, like tonight, and no one gets frustrated at a teammate, or gets selfish, or points a finger.  It's all about the team, getting stops, and I think that's what helped us win tonight.  We get down at the start, Seth Heitkamp buries a big three, and we took off from there."
After that slow start the Redskins would rebound to shoot 42% from the field, 53% from three-point range, and 75% from the line.  Bennett Gels would lead them with 14 points, Carter Ontrop had 13, Logan Lefeld had 9, and Casey Bruening had 5.
After their hot start (46% in the first half) Versailles would finish shooting 33% for the game, 25% from three-point range, and 72% from the foul line.  Jayden Litten led the Tigers with 14, Connor Stonebraker finished with 13, Jared DeMange had 5, and Eli McEldowney and Jacob Litten each had 2.
That defense we spoke of is what typically fuels a Rosenbeck team this time of year, and quietly the Redskins are beginning to look like a team that could hold any given team to seven scoreless minutes when it mattered most…in any given game that matters most.
Post-season, for instance.
In Friday's case – seven tragic minutes!