Two depleted teams, Dayton and Duquesne, put survivors on the floor and Flyers used a 15-1 run with a lineup full of freshmen to score a 72-63 Atlantic-10 victory. Crutcher, Watson lead the scoring, but freshman lead the 15-1 breakaway.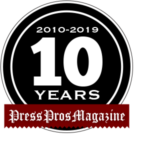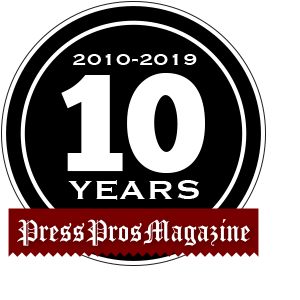 DAYTON — Forgive Duquesne basketball coach Keith Dambrot if he doesn't sob and weep over the roster-depleted University of Dayton program.
Dambrot has his own misery to consider and it has nothing to do with no longer having LeBron James, whom Dambrot coached at Akron St. Vincent-St. Mary's High School back in the day.
Dambrot's problem was self-evident on the University of Dayton Arena floor Wednesday night during UD's 72-63 victory over the Dukes of Pittsburgh.
Duquesne was even more short-handed than the Flyers and put a one-man band on the floor — 6-foot-6 Marcus Weathers. And it looked as if Weathers might beat the Flyers by himself when he scored his team's first 10 points, shooting the Dukes to a 10-2 lead.
Dambrot's and Duquesne's problem is that they have lost three guards since the season began, all starters. Two are transferring and one is taking a hiatus from the program and plans to return.
Lamar Norman and Sincere Carry plan to transfer. Marcus Austin plans to return at a later date. Carry started 63 games in two-plus seasons and scored 750 points.
"It's tough because I've worked my tail off to make Duquesne competitive again," said Dambrot, who left the University of Akron to rebuild Duquesne.
"l felt we lost one wall of our house. But our foundation was still pretty strong."
Playing with a three-sided house with an open wall didn't work against the Flyers. They eventually turned off Weathers' spigot. After scoring the first 10, he finished with 19. his team's only double-figure scorer.
One of the Atlantic 10's sharpest three-point sharp-shooters, 5-foot-8 Tavian Dunn-Martin, owns 131 career three-pointers.
Mr. Dunn-Martin? Meet UD's Elijah Weaver. With Weaver standing eye-to-eye with Dunn-Martin, he was 0 for 4 from three and scored eight points, five below his average.
UD, of course, is filtering in new blood because Dwayne Cohill, Rodney Chatman and Luke Frazier are hurt and Chase Johnson left the program.
As usual, after Weathers' fast start, veteran guard Jalen Crutcher made certain the Flyers were not left in a trail of Duquesne dust. Midway through the first half he scored 14 of UD's points — everything but a three-pointer by Ibi Watson and a three-pointer by Mustapha Amzil.

That only left the Flyers down by one at the half, 34-33. Then a strange thing happened, strange but wonderful in the eyes of UD Coach Anthony Grant.
The Flyers tippy-toed and crept ahead, 44-40 with 13 1/2 minutes left. They exploded on a 15-1 run to break it open and lead 59-41.
Was it led by Jalen Crutcher? No. Was it led by Ibi Watson? No.
Neither of those two, UD's leading scorers, contributed a field goal. Watson made three free throws and that was it for UD's usual super heroes.
The other 12 points?
Elijah Weaver hit a three (47-40). Mustapha Amzil scored on an offensive rebound (49-40). Watson was fouled on a trey try and made all three free throws (52-40).
Zimi Nwokeji hit a three from the corner (55-40). Duquesne's Andre Harris made one of two free throws, the Dukes' only point during burial services (55-41). Koby Brea scored down the lane (57-41). Zimi Nowkeji hit two free throws to complete the four-minute 15-1 run.
So 12 of the 15 points were scored by plays not projected to be apportioned large hunks of playing time — Weaver, Amzil, Nwokeji and Brea, all freshmen.
Weaver started and played 34 1/2 minutes, scoring eight points and distributing six assists. Mustapha Amzil played 35 minutes and scored 11 points. Nwokeji played 20 minutes and scored nine points. Brea played 11 minutes and scored five points.
None of those four freshmen were expected to be big-time producers. But due to circumstances, Amzil and Weaver are starting games while Nwokeji and Brea are working diligently off the bench.
The usual suspects, Jalen Crutcher and Ibi Watson, scored 37 points. Watson tossed in 19, 13 in the second half. Crutcher scored 18, but 14 came in the first half.
UD coach Anthony Grant was not pleased with what he saw in the first half and made it known at intermission.
"Coach Grant just challenged us at halftime," said Weaver. "We kinda started getting lackadaisical at the end of the first half. We gave up a couple of threes. So he challenged as at halftime to come out and play better defense, solid."
How about solid as a rock during that 15-1 sprint?
Weaver distributed six assists while playing a lot of point guard, finding Crutcher and Ibi.
"It's fun," he said. "A player like myself, I like to get my teammates involved. When those two have it going, it is like, 'Pick your poison.' When Ibi ain't got it, I can throw it to Jalen. It is super cool to have those two weapons on the court. That's my favorite part of the game, getting guys involved. We have a lot of weapons. No matter what the play call is, you can always find somebody to score it."
What is really super cool for Weaver is to unexpectedly find himself in the starting lineup.
"It is exciting to be out there because at one point I wasn't playing at all (injuries)," he said. "It is extra exciting now because I'm starting and I have a big role, a job to do."

Of all the freshmen who find themselves as strangers in paradise , Weaver said, "We're still working on our chemistry. Our chemistry is getting better. We have a lot of new pieces but we hang together outside of basketball every day. So we're always working on our chemistry."
And all the ingredients are mixing well on the floor for the Flyers, 8-3 overall and 3-2 in the A-10. Duquesne is 3-5 and 2-3 in the A-10. In addition to loser three players, the Dukes lost five straight games (three canceled, two league games postponed) due to the pandemic.
After his halftime challenge, Grant said, "I thought in the second half, our defense really opened things up for us. I thought the guys did a really good job of getting stops and using that for transition opportunities.
"We built a lead in the second half and was able to sustain a lead," he added. "It was good to finish it out and I'm happy we didn't have to go down to the last couple of seconds, like most of our games this year."