UD reverses course, cancels plans for spring football in 2021. Why? And what's next? Hal McCoy writes.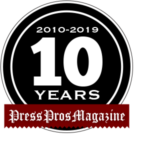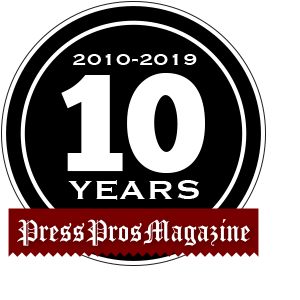 DAYTON — The University of Dayton is letting the air out of its footballs.
The Flyers informed the Pioneer Football League this week that they are opting out of the planned six-game spring schedule.
In doing so, the Flyers are the first PFL school to opt out. Instead, UD plans to conduct its normal spring practice sessions.
The PFL, of which Dayton is a charter member, canceled the 2020 fall season and in November decided to play a six-game schedule this spring.
UD, though, says no.
The Flyers, obviously are taking the political high road, despite the fact the NFL is completing a season, the NCAA Division I programs survived pandemic issues during the fall when the PFL was idle.
While it wasn't addressed, financial issues had to be on the front burner. With only 300 fans permitted in UD Arena for basketball games, the athletic program took a major monetary hit.
"Our athletic director, Neil Sullivan, and I considered a myriad of complex COVID-related factors that influenced our decision to focus on the fall of 2021," said long-time UD football coach Rick Chamberlin. "First and foremost was the physiological demands of football and the experience of our student-athletes.

"In total and together, we felt this was the best decision for our football program. We look forward to quality winter and spring development programs and we are excited about the fall 2021 season," he added.
Chamberlin said he conducted a Zoom call Wednesday night to inform 110 football players that the spring games are off.
Before last season was tossed into File 13 by the PFL, Chamberlin said the team conducted only 14 practices, eight with pads on.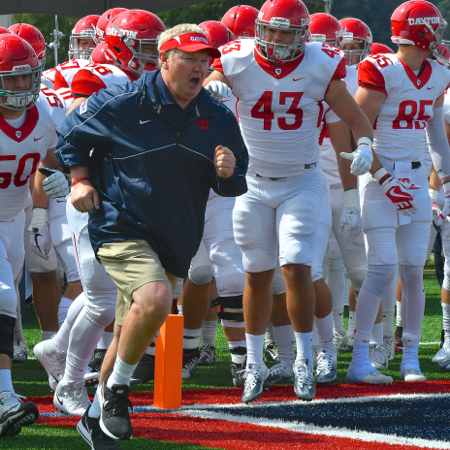 About opting out in the spring, Chamberlin told the media via Zoom Thursday, "It was not a question of not wanting to compete. You know our program. We love competing against the very best competition. We have some players in our program who are some of the strongest competitors in the country.
"Looking at it, though, it just didn't appear, with all the assortment of challenges that were not falling into place, that we would be able to play.
"There were a number of challenges," he added. "There wasn't just one big challenge where we could say, 'If we fix that, we can get this done.' It was a collection of different things."
Asked how his players took it, Chamberlin said, "They're competitors. They were disappointed. They were. They want to play. We kept our players informed through Zoom and e-mails, telling them these are the challenges to overcome to be able to play in spring. I'm sure it wasn't a total surprise to our players…but still a disappointment, especially for the seniors."
The NCAA, though, has granted waivers to seniors this season. The 2020 season doesn't count against eligibility and seniors can return for the 2021 season.
That means some UD seniors will return for the fall season and it also means a smaller freshman recruiting class. There have been no face-to-face recruiting meetings. It is all done by Zoom, about which Chamberlin said, "You just hope that 6-foot-4 tackle isn't 6-foot-0."
By opting out, the Flyers will go an entire year without playing a game, making spring practice an even bigger issue.
"One of my concerns about playing a spring season is that the winter and spring is so important in a team's development for the following fall," said Chamberlin. "The physical development, especially for your freshmen over the winter is crucial in developing them into college football players.
"We had 14 practices, only eight in pads since November of 2019," he said. "That's been it. In our evaluation, that was one of the factors. . .our physical readiness to play a nine-week season (in the fall). You don't want the freshmen and sophomores to be behind in their progress."
That means spring practice is more important to Chamberlin and his staff than playing six conference games.
"We have our plans for this winter and we know how we are going to attack it — a good six or seven weeks of development — then we'll move into our spring (practice) football."
If anybody bleeds UD red and blue, it is Chamberlin. He has been part of the program as player, assistant coach and head coach for 45 years, 13 as head coach.
So how has it been for him without football since the 2019 season?
"Ask my wife," he said. "Maybe she can give you a better description. You just try to find ways to keep yourself in tune to football, whether it is watching games, talking to your football buddies. I keep in contact with our players, our coaches, throughout all this time. I try to find little ways to keep engaged about football.
"We did get those 14 practices in (late last summer) and I was so thankful," he said. "I was like a kid before Christmas, the night before. I couldn't sleep because I knew 'We're going out on the football field tomorrow.'"
But all he and the Flyers have to look forward to right now is winter workouts, spring workouts, pre-season summer workouts. . .and no games until, well, see you in September.