Marion Local didn't shoot particularly well, and relied on their defense to beat Fort Recovery and stay within a game of unbeaten Minster.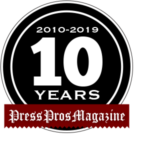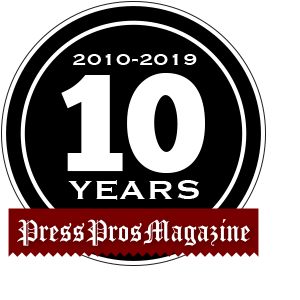 Maria Stein, OH – On a night when Minster had to work hard in the second half to top New Knoxville and remain unbeaten in MAC play, both Marion Local and Fort Recovery knew before they played.  The team that lost was pretty much out of the conference race.
Tied for second with one league loss each (along with New Knoxville), Marion and Fort Recovery teed it up knowing they 'had' to win or direct their focus to the post-season tournament.  Marion did the better job with 42-32 over Recovery to improve to 12-2 overall, and 4-1 in the league.  Fort Recovery dropped to 8-5, overall, and 4-2.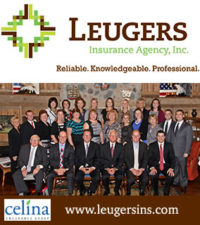 "Yeah, we knew,"  said Marion coach Beth Streib.  "And it started tonight with our defense.  We wanted to pressure and take them out of their rhythm, and we had a variety of people who could guard at a variety of positions.  It starts with Sammy Hoelscher up top and we have Molly Winner, who can play physically inside.  Overall, we just played great team defense tonight – no one person – and we didn't get a lot of steals or turnovers, we just didn't let them cash in."
To her point, Marion held a banged-up Indians offense to just 9 points in the first quarter…and 13 for the first half –  6'3″ post player Whitley Rammel playing with a stress fracture in her foot.
In the meantime…Molly Winner would get off to a blazing start with 6 of Marion's first twelve points, and all coming at point blank range.  She would finish the game with 10 on 5 of 8 shooting from the field.
Heidi Rethman was the perfect complement to Winner, striking for 7 first half points, including an NBA range three-pointer from the point to open the second quarter.
But the focus before the game, during the game, and the conversation after the game was about the defense – which held Fort Recovery to 38% shooting and staked Marion to a 21-13 halftime lead…13 of the 21 points via Molly Winner and Heidi Rethman.
Fort Recovery, while thin on manpower, is talented, with senior scorers like Paige Fortkamp, Alli Vaughn, and Kierra Wendel.  None of them could get to the rim in the first half as Marion denied the passing lanes and squeezed down around Whitley Rammel.  Rammel would score two points in each the first and second quarters…and none in the second half.  And Fortkamp, Vaughn, and Wendel couldn't add much help.  Vaughn scored 3 on a shot from behind the arc, and Wendel scored 4 on a pair of buckets.
Marion came out to go on a 6-2 run in the third quarter, and further frustrated Recovery's offense by switching to a zone, something they rarely do, but they played it like a Stradivarius – active, communicating, and good enough hold Recovery to 10 points.
Recovery responded in kind, holding Marion to 7, and trailed by just 5 points at quarter's end, 28-23.
More, the Indians finally began to crease the Marion defense, with Fortkamp finally connecting for a three-pointer and Wendel getting to the rim three times in the second half for 6 points.
But Vaughn got into foul trouble, going to the bench with her fourth at the 2:45 mark of the third, and ultimately fouled out with three minutes left in the game.
Still, they cut the lead to four (32-28), but were never closer as Sammy Hoelscher heated up to score 6 of her 12 points in the fourth quarter…and Rethman scored 6 of her game-high 13 alongside to push the lead out to as much as 12.  It finished…42-32.
"It was good MAC basketball,"  said Indians coach Holly Gann.  "We're playing short – we're a little thin.  And they did what we've been doing for the past two weeks.  They did it better than we could tonight.  They were more physical and they wanted it more."
Beth Streib couldn't say enough about her team's effort to make it that way.
"Every shot they took tonight was a challenge for them,"  she added.  "They did get some open looks in the paint there in the second half, and that's why we went to that zone, and the girls made a good adjustment."
Molly Winner had her best game of the year, and when her team needed her most.
"I told her she played a great game," smiled Streib.  "We've been harping at her to crash the offensive boards, because she does us no good standing out at the top of the key watching.  But when she crashes the board she's a strong girl, and she's obviously going to get some rebounds and points.  It was a lift for us because she got us started with those 6 points at the beginning. And that was important because Alana Pohlman had an off night for us.  We didn't shoot well, so we made some big shots at big times.
"That's what's special about this team…if one person's off other people that can pick them up."
Heidi Rethman led all scorers with 13 points, while Hoelscher finished with 11, and Winner had 10 – three players in double figures.
For Fort Recovery, Kierra Wendel hit double figures with 10, while Fortkamp and Vaughn each finished with 7, and Whitley Rammel had 4.
"We knew if we wanted to stay in the title chase we had to win tonight,"  concluded Streib.  "And since we lost to New Knoxville back in December we haven't allowed 40 points, so we're winning with our defense.  Like Treva (Fortkamp) says, when you're not shooting well it can keep you in games."
And for now it kept them within reach of Minster, who stayed unbeaten with a 38-29 win Thursday over New Knoxville.  Marion has one more week to hone that defense and shoot better.  They play Minster…next Thursday night!