Depleted in the backcourt and dangerously close to giving away another win against Northwestern, Ohio State escaped trouble when Versailles product Justin Ahrens delivered a welcome three-point shot in the nick of time.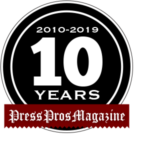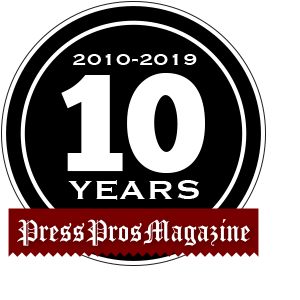 It took shape just like you'd want a sequel to unfold, provided you deemed the terror and dread of a classic horror thriller like The Shining or Psycho a little too tepid the first time around.
Having blown a winnable Big Ten road game at Northwestern just over two weeks ago, Ohio State thrust itself onto the verge of another horrific demise against the Wildcats on Wednesday before offering an ending as embraceable as a Hallmark movie.
Justin Ahrens, who started in place of a battalion of injured OSU point guards, bagged the last of his four three-point field goals in five attempts with 3:54 remaining to lead the No. 21 Buckeyes escape from danger in an eventual 81-71 victory.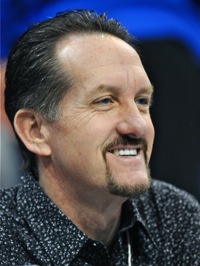 "That shot,," OSU coach Chris Holtman said of Ahrens' dagger from the left wing, "that shot was tremendous. So needed."
Holtmann is most often given to more expansive assessments of his players' achievements, but a man can only speak so long with his heart suffocating his Adam's apple.
That's what watching a 67-60 lead shrink to a single point will do to a coach who also saw his squad blow a seven-point cushion in the last eight minutes and a five-point margin in the last 3:14 against this exact same opponent on Dec. 26.
The Buckeyes led this one by 13 points with 15 minutes to play, allowed Northwestern to get within five a minute later and seemingly righted the ship from there until the Wildcats pulled within a single point when Boo Buie landed a three-point prayer from the key at 4:17.
Buie had made only one of his previous 28 field goal attempts over four games, so faint murmurs of the theme from Jaws started playing through Holtmann's head when that shot landed.

He called a timeout to plot a response, hoping emergency point guard Justice Sueing could get free for a drive to the rim.
Northwestern cut off that avenue, but Ahrens lurked purposely on the same side of the floor.
"Players win games," Holtmann said. "That was just a great decision by Justice They took away his ability to get downhill. That's why we put Justin on the ball-side, so that he would have some space off the drive. The young man hit a really really big shot — the biggest shot of his career so far."
Ahrens 12 points in a surprise starting role and Sueing's 13 points and seven rebounds proved decisive on a night where leading scorer E.J. Liddell managed only six points.
"I felt we needed shooting on the floor," Holtmann said of his rationale for starting Ahrens. "We were going back and forth with balancing our lineup offensively and defensively…His ability to play off penetration and be a weapon is tremendous. I thought he had a great night."
Duane Washington led the Buckeyes (4-3 Big Ten, 10-3 overall) with 23 points and six assists on a night where Jimmy Sotos sat out with a shoulder injury suffered Saturday in an upset of then-No. 15 Rutgers.
Sotos filled in admirably that game for senior C.J. Walker, who is out indefinitely with a ligament injury in his right hand.
Being down two point guards is not an ideal scenario for winning a tight Big Ten game, but Ahrens reminded his teammates of what would be needed down the stretch.
"That last four-minute war, I told the guys when we came out of the timeout that we had to dig in and get a few stops," Ahrens said. "If we could get a few stops in a row, this could be our game. It was going to take everything we had, but we got those stops and the result we wanted."
Flipping the script from the failure in Evanston, where OSU made one of his last six tries to lose the lead, the Buckeyes this time used Ahrens' key triple as the catalyst to make five straight shots and create separation.
Northwestern missed six in a row at that same juncture and fell to 6-4 and 3-4.
"We ran that play for Justice to get downhill, get to the rim or maybe get a foul or have a layup," Ahrens said. "They honestly played it pretty good. They knew he was going to try to get to his left hand. He took a few dribbles, made a pivot and got me the ball.
"My defender's hand was down. I didn't know if it was going in, but I was confident. When it went in, I was pretty fired up."
Bruce Hooley is a former sports editor of the Troy Daily News and hosts The Bruce Hooley Show on 98.9 The Answer from 5-7 p.m. Monday-Friday (www.989theanswer.com). He also hosts the We Tackle Life podcast on iTunes and Google Play.