The Crimson Tide wins seventh championship in 13 seasons under coach Nick Saban by rolling up 33 first downs and 621 totals yards…and one phenomenal first half by wide receiver DeVonta Smith.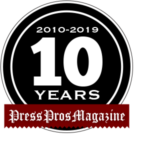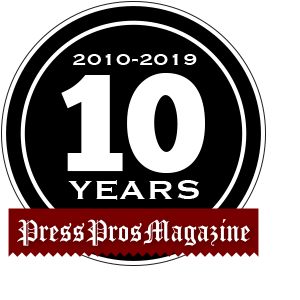 Columbus – What Ohio State did in steering its way to the College Football Playoff national championship game was the stuff of three men with a pretty good sense of direction – Magellan, Balboa and Henry the Navigator.
The Buckeyes had two days of spring practice before all sports, professional and amateur alike, were shut down by COVID-19 for five months.
Then Big Ten teams watched as their own conference said there would be a nine-game season with byes, then no games at all in 2020 and then that there would be a nine-game schedule, all right, but with no byes.
Second-year coach Ryan Day saw his team lose dates against Maryland, Illinois and the mother of all rivalries, Michigan.
His team beat Northwestern for the Big Ten championship despite being short-handed because of virus infections and contact tracing. His boys did it again playing without some starters in slamming Clemson in a CFP semifinal in the Sugar Bowl.
But the virus and mighty Alabama had the last say as to how Ohio State's season would end, and it wasn't pretty Monday night at Hard Rock Stadium in Miami.
The Crimson Tide won its seventh national championship in 13 seasons by running a dazzling display of athletes on to the field, and those guys sure showed their stuff over and over and over again.
Final score: Alabama 52, Ohio State 24.
"A tough night. . . a tough night,'' Day said. "I'm proud of our team. I'm proud of the seniors. I'm proud of the year that we had. But that was a lot to unravel there. When you look at them in the eyes after a long season it's hard to start focusing on one or two plays because they went through so much.''
Alabama, he said, "Is a really great team and they played well tonight.''
For Buckeyes fans, the sight of Heisman Trophy-winning receiver DeVonta Smith running free downfield, tailback Najee Harris shedding and carrying tacklers, and quarterback Mac Jones throwing darts will stay with them until there is another ballgame to watch.
It just didn't matter than Smith missed almost all of the second half with what looks to be a significant finger injury on his right hand. He caught 12 passes for 215 yards and three scores.
It didn't matter that Jones limped his way through the second half after getting banged up on a scramble. He completed 36 of 45 passes for 464 yards and five touchdowns.
Harris ran for 79 yards and two touchdowns on 22 carries and caught seven passes for 79 yards and one touchdown.
"This was a team that was always together, and the players bought into the principles and values of the organization,'' coach Nick Saban said. "The players played together and supported each other. This is a great team.''
There was angst for the Buckeyes before kickoff when they had to go without starting defensive tackle Tommy Togiai, rotation defensive end Tyreke Smith, and kickers Blake Haubeil and Dominic DiMaccio because of the virus.
Now we know why there were rumblings that maybe the big game would have to be pushed back a week.
It also was apparent that quarterback Justin Fields was not close to being the world-beater he was last week against Clemson because of the aftereffects of taking a shot to the upper back in that game. He did not practice until Thursday, but told an ESPN sideline reporter that he was "95 percent'' for the game.
Many of his passes were overthrown or thrown behind the receiver. Or he chose to float the ball when it needed to be zipped. He finished 17-for-33 for 194 yards and one touchdown.
"They executed better than we did,'' Fields said. "Alabama is a great team.''
Asked about his injury, he said that "I could have been healthier,'' but said that he was "healthy enough.''
"I was able to play and I didn't get the job done," Fields said.
Fields probably will leave one season early for the NFL, but he started influencing players who will be back as they walked off the field.
"I told them to remember this feeling walking off the field with a loss because it doesn't happen very often to Ohio State,'' he said. "I was telling the young guys that they have a lot of years left and to never forget this feeling.''
The horrible first play was an omen. It was a simple dive over left guard by Trey Sermon, the spectacular tailback who ran for 331 and 193 yards the previous two games.
Sermon gained 2 yards, and that was his night. He got sandwiched by two tacklers and was slammed to the ground.
Television cameras spotted him walking to the locker room with his left arm limp and him holding his collarbone.
"That is what it is,'' Day said of the injury. "You've got to overcome it.''
Right tackle Nick Petit-Frere said it was "heartbreaking'' watching Sermon being helped off the field.
Receiver Chris Olave said his absence did affect the offense.
"Seeing him go down on that first drive was tough for us,'' Olave said. "He has been going uphill since that Big Ten Championship Game. Losing him was tough, and I think we felt that."
There might not have been any stopping Alabama had Ohio State had a Sermon clone ready to report to the huddle.
The Tide needed 12 plays to establish itself when it motored 78 yards for a touchdown on its first possession.
Harris bulled over center for a touchdown on fourth-and-one from the 1.
The Buckeyes answered in 3 minutes, 12 seconds on an 8-yard run by Master Teague with 4:55 left in the quarter.
The play that set it up was a one-handed catch by tight end Jeremy Ruckert that went 36 yards to the 8.
Alabama made it 14-7 on a 5-yard reception by Smith on third-and-goal. Harris kept the drive going with a 4-yard run to the 7 on fourth-and-one.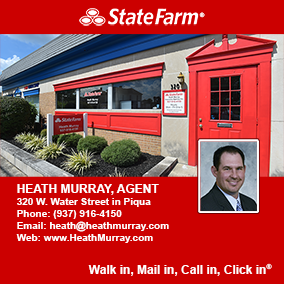 A big play by the defense was desperately needed after a punt, and senior linebacker Baron Browning supplied it by stripping the ball from Jones and recovering at the 19-yard line.
After a pass interference call in the end zone, Teague banged into the end zone from 4 yards out to tie the score.
Would the winner be required to score at least 50 points?
But the situation slowly began to tilt Alabama's way when Harris caught a 26-yard touchdown pass with nine minutes on the dot remaining in the first half.
The Buckeyes looked as if they would match that score when Fields scrambled 28 yards to the Tide 44 and Teague ran 29 yards to the 15.
Things looked even brighter when Alabama defensive back Jordan Battle was ejected for targeting Ruckert near the 10-yard line on an incomplete pass with a helmet-to-facemask hit. The penalty took the ball to the 8.
But Teague got 2 yards and Fields overthrew Garrett Wilson on a fade in the end zone and threw incomplete to Ruckert in the end zone.
True freshman place-kicker Jake Seibert kicked a 23-yard field goal.
Alabama ate up that gift with 5- and 42-yard touchdown receptions by Smith to lead 35-17.
The first drive took just 2:02 and the second 41 seconds.
At that point, it was obvious that the Buckeyes could not stop the Tide.
Could Togiai and Smith have made a difference?
"Tommy and Tyreke are unbelievable players and they showed that when we played Clemson,'' linebacker Tuf Borland said. "At Ohio State, we always preach next man up and that was the case. Credit Alabama. They have great players and they played really hard.''

Defensive end Jonathon Cooper said that there wasn't a talent gap in that the Buckeyes go against great players every day in practice.
"We had a good game plan,'' he said. "We just have to execute better. We needed to be better in this game and, unfortunately, we weren't.''
For just a moment, things got just a little interesting when Fields hit Garrett Wilson for a 20-yard touchdown that made it 38-24 with 6:45 left in the third quarter.
But the Tide kept coming hard.
First, Slade Bolden caught a 5-yard touchdown pass from Jones.
Second, Alabama lineman Christian Barmore stuffed Teague on fourth-and-one for a 2-yard loss at the Ohio State 43.
Harris scored his third touchdown on a 1-yard line, and there would be no great comeback.
Cornerback Shaun Wade gave no excuses.
"They had a great scheme and they made plays,'' he said. "They basically just outplayed us.''
The lights are always on inside the Woody Hayes Athletic Center, but there won't be players working out inside for a while.
Day is letting his players disperse in order for them to decompress.
"We all just need a break,'' he said. "We've already started to put together the schedule for the spring, but we all need to get away for a while. Guys miss their families."