Covid, a pair of key injuries, DeVonta Smith and Alabama proved to be too much for the Buckeyes in the CFP title game.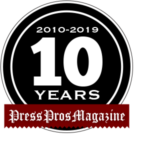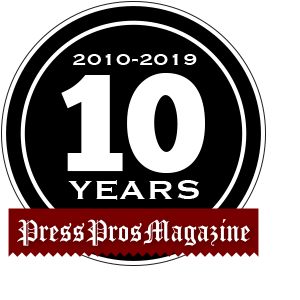 Much like Ohio State's semifinal tilt with Clemson, what was expected to be a clash of titans turned into a pummeling of an exposed David by Goliath.
This time though, the Buckeyes were on the receiving end.
No. 1 Alabama smoked No. 3 Ohio State 52-24, outgaining a team that looked overmatched 621-341.
A number of deficiencies cost the Buckeyes, let's take a look at a few.
No Answer for DeVonta
All season, the No. 1 concern for Ohio State has been its secondary.
It broke down against Indiana.
It broke down at times against Penn State and in the first half against Northwestern.
Entering Monday's game, the Buckeyes ranked No. 116 against opposing aerial attacks out of 127 teams nationally. And the defensive backfield's proverbial cave collapsed against the Crimson Tide in the National Championship.
Alabama senior wide receiver and 2020 Heisman Trophy winner DeVonta Smith had 12 receptions for 215 yards and three touchdowns — in the first half.
"I don't know if I've seen one better than that," Ohio State head coach Ryan Day said. "He just seemed to create a lot of separation, he's obviously very fast. He plays stronger than he looks. He's not a very big guy, but his play strength is significant and he just eats up yards down the field once he gets those strides going."
Smith dusted off the defensive backs in many different ways.
It seemed as though the Crimson Tide could pick up a first down any time they wanted by bubbling the wideout to the sideline and simply outrunning the Ohio State defense.
He came across the middle on slants or toed the sidelines on curls and comebacks to find intermediate yardage.
On a first-and-goal from the 5-yard-line Smith zigged and zagged through his own backfield like a fleeing antelope pre-snap, then dashed to the flats around a trailing Sevyn Banks to put Alabama ahead 28-17 with 3:19 to play, first half.
The next drive a coverage lapse left the speedster singled up on Ohio State redshirt senior linebacker Tuf Borland, and he took advantage with a gliding 42-yard score off a deep ball.
"Really, they just gave him the ball in open space and he made plays," redshirt junior cornerback Shaun Wade, Smith's primary defender, said.
Only injury could stop college football's premier player, with an apparent hand injury sidelining him early in the second half.
Jones still tossed the ball for 122 yards in the second half.

D-line Down
What helped Smith's production is that his quarterback, redshirt junior Mac Jones, had ample time to throw the ball.
Ohio State's defensive line entered the game missing starting nose tackle Tommy Togiai and starting defensive end Tyreke Smith, and the two remaining starters combined with a few subs failed to win one-on-one in pass rush against Alabama's offensive line.
"I feel like we had a good game plan. We just needed to execute better," senior defensive end Jonathon Cooper said.
Cooper added that the team needs to tackle better.
The Buckeyes' lone sack came on a blitz from senior linebacker Baron Browning, who forced and recovered a fumble on the play. It was Ohio State's only defensive stop the first 29:30 of gametime.
While Alabama senior running back Najee Harris didn't smoke the Buckeyes up the middle, finishing the night at 3.6 yards per carry, it seemed the front seven was always a step away from stopping him for much shorter gains. A linebacker would get his arms on the back behind the line of scrimmage, he'd slip a few arm tackles and fall forward for a six yards.
With Ohio State attempting to fight back into the game on Alabama's first drive of the second half, both redshirt sophomore defensive tackle Taron Vincent and redshirt senior linebacker Tuf Borland met Harris at the line of scrimmage on a third-and-5. Harris carried both men for a first down. The Crimson Tide finished the drive with a field goal to go up 38-17.
It was enough to keep the Crimson Tide on schedule and set up downfield plays for the passing game.
"It's one thing to have a good play, it's another thing to execute it," Day said. "And we didn't do that well enough on either side of the ball tonight."
Unrelated to the defensive line, but Harris managed to slip out in the passing game and hurt Ohio State against its linebackers as well — the Buckeyes really struggled with tackling at every level of their defense.
Browning came off the edge again in the second quarter and Jones simply flicked it over his head to a leaking Harris for a 26-yard catch-and-run score.
The rusher added seven receptions for 79 yards and two scores to his running totals for the night
Offense Couldn't Preach
With the Crimson Tide finishing at 37:26 time of possession and 621 yards on offense, Ohio State's attack probably isn't where the blame lies for such a blowout. But a few stalled drives didn't help matters.
A major factor was a first-quarter injury to senior running back Trey Sermon, who set an Ohio State two-game rushing yardage record in the Big Ten Championship Game and Sugar Bowl.
"What I try what to do, and what we try not to do, is focus on those things and have built-in excuses," Day said. "We just kept pushing forward. Not having guys available, and then get into a rhythm."
With movement tougher to come by against a larger Alabama front seven, a more downhill-running redshirt sophomore Master Teague couldn't move laterally fast enough to gain breathing room against Alabama's defense.
He managed 65 yards on 15 carries, but averaged one yard per carry in the second half.
Down 45-24 late in the third quarter, Teague lost two yards off tackle on fourth-and-two to all but seal victory for Alabama.
Junior quarterback Justin Fields made a few throws but with minimal separation from his usual suspects downfield, he went just 6-for-15 in the first half. His final statline read 17-of-33 for 194 yards and one touchdown, with 67 yards rushing.
Junior wide receiver Chris Olave and sophomore Garrett Wilson finished with 69 and 50 yards respectively.
With Ohio State's defense floundering in the first half and the team trailing 28-17, with a long drive the Buckeyes could have cut the score to 28-24 going into halftime.