With Ohio State and Alabama's national championship showdown Monday night, we analyze three key battles that could determine who leaves the stadium atop college football's throne.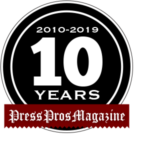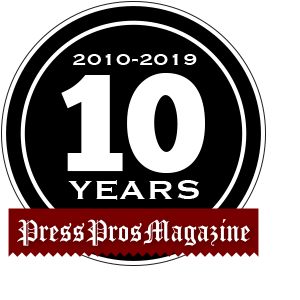 As collaborative an effort as football is, players winning their one-on-one matchups can swing the outcomes of games toward one team or another.
No. 3 Ohio State's 8 p.m. Monday kickoff against No. 1 Alabama in the College Football Playoff national championship game is no exception to that rule.
Both teams are littered with All-Americans, generating plenty of intrigue for a game that inherently holds tons. Here are three of the biggest battles that could determine the outcome of Monday's game:
Chris Olave vs. Patrick Surtain
Ohio State and Alabama are both known for potent passing attacks this season, led by quarterbacks that have "Heisman Trophy Finalist" on their respective resumes.
Conversely, both are known for pass defenses that serve as the Mr. Hyde to their run defense's Dr. Jekyll. Each secondary has been carved up through the air by a selection of opponents.
Ohio State ranks No. 116 nationally against the pass. Alabama slots in at No. 79.
Each team has a player or two in its secondary that outshines the rest, however — and for the Crimson Tide that player is junior cornerback Patrick Surtain II, a unanimous first-team All-American with eight passes defended this season.

He'll undoubtedly square off against junior wide receiver Chris Olave, the Buckeyes' No. 1 weapon outside.
"He's a great player," Olave said of Surtain. "He's a great player. Long, fast, physical. Can't really ask for much more in a DB." 
Olave is coming off a career highlight performance against Clemson.
After an ill-timed break from his route led to a game-ending interception against the Tigers in 2019, Olave righted any potential wrongs with a six-reception, 132-yard, two-touchdown performance in this year's College Football Playoff semifinal.
When Ohio State's passing offense worked this season, Olave was involved. He missed the Big Ten Championship Game against then-No. 14 Northwestern and it turned into junior quarterback Justin Fields' lone career game below 50 percent completions.
Surtain's length at 6-foot-2 and overall athleticism will provide a stout counter to Olave's smooth route running and elite speed. If the latter can find separation, it'll open lots of doors for the Ohio State offense. 
Shaun Wade vs. DeVonta Smith
On the flipside, Alabama has a Heisman Trophy winner at wide receiver this season.
Senior DeVonta Smith has 105 receptions for 1,641 yards and 20 touchdowns, and is just the fourth wide receiver to claim college football's highest honor.
"He's just really, really gifted as a route runner," Ohio State defensive coordinator Kerry Coombs said. "He's got extraordinary physical ability, which everybody understands, but it's way more than just being a guy who can run fast. He runs great routes, he catches the ball, he high points the ball, catches it in his hands, catches short balls and makes them big plays, he catches, obviously, the deep balls as well as anybody that we've gone against."
Alabama offensive coordinator Steve Sarkisian does an outstanding job moving and motioning Smith around the field to exploit different matchups, so while Smith won't face the same defensive back every down Ohio State redshirt junior cornerback Shaun Wade is likely to most often draw that assignment.
Wade returned to Ohio State this season and gained some first-team All-American mention after bypassing the 2019 NFL Draft as a potential first- or second-round selection.
"He's a great player," Wade said of Smith. "Very. very shifty. Quick and fast. You see it on his highlights. He can do everything in the book as a receiver, and (I'm) just really, really looking forward to that matchup."
Nobody is expecting Wade to lock up Smith, but slowing him down could be a key for the Buckeyes.
Ohio State's linebackers vs. Najee Harris
While it's not a one-on-one scenario, the slowing of Alabama's first-team All-American running back Najee Harris is another must for Ohio State's defense.
Pinning down the speedster on the ground will allow more focus to shift to the passing game, which the Buckeyes have struggled to defend this season. 
For all OSU's issues against opposing quarterbacks and receivers, its rush defense is No. 2 nationally.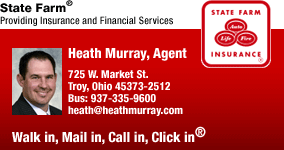 But slowing Harris includes neutralizing him as a receiver. He has 36 catches for 346 yards and three touchdowns.
Remember, Clemson did considerable damage with short passes to running back Travis Etienne in its win over OSU in the 2019 Fiesta Bowl.
Stopping Alabama's running attack will depend on Ohio State's defensive line, too, perhaps even more than the linebackers. But with the Crimson Tide's ability to play in space with its other weapons, limiting Harris as a decisive factor is a key matchup for the Buckeyes.