Top-ranked Crimson Tide boasts enough award winners for an entire conference, including Heisman Trophy winning receiver DeVonta Smith, going into the national championship game; Buckeyes are 7 1/2-point underdogs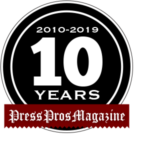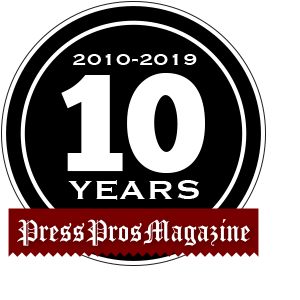 Columbus – Ohio State has put a pretty good football team on the field this season. It is undefeated, the Big Ten champion for the fourth straight season and ranked No. 3 by the very picky College Football Playoff committee.
And just a week ago the Buckeyes bushwhacked Clemson in a national semifinal in the Sugar Bowl.
But it just wouldn't be the lead-up to another big game without this team receiving zip respect like getting gangster slapped in public.
First, it was the Big Ten rescinding the six-game-minimum rule that allowed the Buckeyes and not Indiana to play in the conference championship game.
Last week, it was Clemson coach Dabo Swinney low-balling OSU with a No. 11 ranking on his USA Today Coaches poll ballot.
Now, it's the daughter of Alabama coach Nick Saban accusing Ohio State of using COVID-19 infections as a possible excuse to postpone the national championship game. Kristen later deleted her Tweet and apologized.
There's also the fact that dad had the Buckeyes No. 5 on his ballot behind Texas A&M.
Sometime between 8 p.m. and 8:30 p.m. Monday night – television always likes to have a floating kickoff so viewers will watch the pre-game show – all the hype will end when Ohio State (7-0) plays Alabama (12-0) for the biggest trophy in the sport at Hard Rock Stadium in Miami.
The top-ranked Crimson Tide is a 7 ½-point favorite to win its sixth championship under Saban.
The Buckeyes received a lot of pats on the back for trouncing Clemson 49-28 in a College Football Playoff to re-establish their brand on a national level.
To second-year coach Ryan Day, though, that game merely was a rock on the pond that one steps on to eventually get to the other bank.
"I mean, no one ever talks about getting to the national championship, they talk about winning the national championship," Day said. "Along the way there are certain goals that you have to reach to get to this point, but the ultimate goal is to win this game. When you have your goals of beating your rival, of winning the conference, of winning the semifinal and then finally this game, you have to check off those boxes. But ultimately this is the final goal. That's what all the focus is on right now."
This no-respect card was played to perfection by Ohio State in 2002 when it defeated a University of Miami team that no one thought could be beaten.
The Hurricanes had not been beaten in 34 straight games. But the result was a 31-24 Buckeyes victory in double-overtime.
In 2014, the college football world thought Alabama was the team to beat. Ohio State pulled off a 42-35 victory in a CFP semifinal and took down Oregon the next week for the championship.
It's time to break out your "Ohio Against the World'' t-shirt again.
Alabama receiver DeVonta Smith won the Heisman, Walter Camp, Maxwell and Hornung trophies; running back Najee Harris won the Doak Walker award; quarterback Mac Jones won the Davey O'Brien and Unitas awards, and linemen Landon Dickerson and Alex Leatherwood won the Rimington and Outland, respectively.
Why even bother to show up?
"I mean, we're going to go play," Ohio State defensive coordinator Kerry Coombs said. "I don't think you can play a game scared. I think that would be probably the worst thing you could do. But you have to also acknowledge when you're playing teams that are really, really good at what they do. And they are and we acknowledge that, so we understand the challenge that's ahead of us. We're preparing to play."
Jones has thrown for 4,036 yards and 36 touchdowns and Harris has run for 1,387 yards and 24 touchdowns.
Smith has been playing on another planet, too, catching 105 passes for 1,641 yards and 20 touchdowns.
The Tide is unreal in converting 59.3 percent (80-for-135) of their third downs to rank No. 1 nationally. Alabama is No. 5 in passing offense (349.3 yards per game and 14.56 yards per completion).
Alabama could be receiving a major bonus, too, with receiver Jaylen Waddle having practiced after sitting out since the fifth game, when he broke an ankle returning the opening kickoff against Tennessee.
What's scary is that Waddle is supposed to be even better than Smith. Saban has said his status will be a game-time decision.
The SEC has been regarded as the finest conference in college football since the late 1950s, and Alabama dominated the 14-team league.
It smacked down Texas A&M, 52-24, and that team arguably was the second-best team in the conference. It pushed Georgia all over the field in winning 41-24.
The hope for Ohio State is that the Alabama defense that gave up 48 points to Mississippi and 46 to Florida in the SEC championship game shows that same vulnerability.
Of course, this has been the most difficult season for a college football player, with cancellations and postponements because of positive virus tests. The Buckeyes lost games against Maryland, Illinois and Michigan to widespread infections.
Alabama has played as if nothing was going around except the common cold.
"Our team has shown a lot of maturity and perseverance throughout the season," Saban said. "We told our players basically the team that shows the maturity to be able to handle disruptions is going to have the best chance to be successful in the end, and consistency in performance is always a key to success, and that perseverance has shown up in the way we've been able to play with consistency."
There is intrigue once again with Ohio State's game day roster. The availability report will be sent to the media two hours before kickoff, and it's anybody's guess which players won't be playing.
It's a good bet, though, that redshirt junior quarterback Justin Fields will be in the shotgun formation despite getting whacked in the back and ribs by Clemson linebacker James Skalski on a targeting call.
"I'll be good come Monday night," Fields said. "I think the day after the game, I woke up definitely [feeling] better than expected. The day I didn't expect to wake up kind of hurting was two or three nights after the game. But, I mean, I haven't really thought about how this injury is going to affect how I'm going to play. I'm just thinking about getting as much treatment as possible and trying to get my body right to be able to play at a high level by Monday night."
Bad back and all, Fields was a caped crusader in completing 22 of 28 passes for 385 yards and six touchdowns against the Tigers.
"I really haven't thought about how this injury is going to affect how I'm going to play," he said. "I'm just thinking about getting as much treatment as possible and trying to get my body right so it's 100 percent to be able to perform at a max level come Monday night."
Day said that Fields was never better in the lead-up to the Clemson game with regard to how he prepared by poring over video and his play in practices.
He said that same regimen has been evident this week.
"He's done a really good job of preparing," Day said, "and I think that's the thing that he felt like he did a good job going into the last game was preparing at a high level. He's continued to do that this week."
Another key to the game is whether tailback Trey Sermon can continue his Ezekiel Elliott-type of run he had in 2014. Sermon ran for a single-game team record 331 yards in the Big Ten championship game against Northwestern and 193 against Clemson.
But the outcome could hinge on how well Ohio State's defensive line and linebackers handle Alabama's offensive line that has dominated opponents.
The Buckeyes lost Chase Young a year early to the NFL, but players such as Jonathon Cooper, Tyler Friday, Tommy Togiai, Zach Harrison, Tyreke Smith and Haskell Garrett have teamed to blow up running and passing games.
The group has just 19 sacks, but that doesn't begin to tell the story.
"You know, every week me and Coop — as long as me and Coop are OK and we keep the spirits high in the defense and in our unit, that's all that matters really," Garrett said. "We know if we're okay, the rest of the guys are okay, and they feed off of us. We be the Energizer Bunnies for the — not only for the defense, but for the guys in the room. Whether a guy goes down due to injury or COVID, next guy is up and we're coaching those guys, those young guys, and so it's always been — it's not about replacing, it's about reloading."
But, oh, that shaky secondary has blown so many coverages and whiffed on so many tackles.
Cornerback Shaun Wade was voted Big Ten defensive back of the year, but he had difficult games against Penn State's Jahan Dotson and Indiana's Tyler Fryfogle.
Now, he is getting Smith.
"You already know who I want to go up against," Wade said. "DeVonta is a very great player, quick and shifty and fast. You see it on his highlights. He can do everything in the book as a receiver, and (I'm) just really looking for that matchup at the end of the day."
When Wade looks across the line of scrimmage, he also will see former high school seven-on-seven teammate from his days in Jacksonville, Florida, in Jones.
"It is a blessing," Wade said. "I've been knowing Mac for a long time, 'Money Making Mac,' that's what we called him. He is a confident guy in just how he is. He's a hard worker and great quarterback, and really looking forward to playing against him this week."