The Greenville Green Wave are getting closer to that elusive first victory. They nearly pulled it out Friday night before the Troy Trojans — who last played 21 days ago — rallied for a 51-44 victory. Troy beat Greenville by 30 points their first meeting.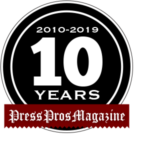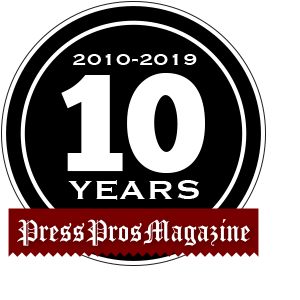 Greenville, OH – After sitting idle for 21 days, the Troy Trojans shook off some rust on Friday night. That was to be expected after last playing on Dec. 18.
What the Trojans might not have expected was having to shake off the Greenville Green Wave, too. Greenville entered winless, including a 30-point loss to Troy to open the season.
On Friday, Greenville, which led the majority of the game, held the slimmest of leads with a one-point advantage with 4:37 left in the game. The Green Wave didn't score again despite some good looks, falling to the Trojans 51-44 in an at-times chippy game.
"We're figuring out how to score. That's been our Achilles' heel most of the season," said first-year Greenville coach Bobby Jones. "Our guys are figuring it out."
In the final 4:40 – when junior DJ Zimmer hit the Waves' final points with a three-pointer – Greenville had a basket erased by an charge, missed a three-pointer only to grab the rebound and miss point-blank and traveled three times.
Greenville (0-7 overall and Miami Valley League) might consider coming so close to beating Troy (5-2), especially after that 65-35 loss on Dec. 2, a moral victory. And if the Green Wave can just get a friendly bounce off the rim here and a key defensive stop there, the real thing isn't far behind.
Greenville led 14-9 after the first quarter behind Zimmer's nine points. Greenville led 29-26 at halftime as Zimmer has 17 of his team's points. The Trojans' defense limited his touches in the third quarter, helping Troy take at 40-35 lead.
Then it got really interesting.
Zimmer's two free throws and score off a rebound pulled Greenville within 40-39 with 6:51 remaining. Junior Hayden Bush's drive down the lane gave the Wave a 41-40 lead with 5:27 to go.
After Troy junior Charlie Walker's free throw tied the score, Zimmer drilled his first three-pointer of the season on five attempts. Greenville led 44-41 with 4:40 left. The small COVID-restricted crowd, the Wave and Zimmer were feeling the momentum surge. A little too much, apparently, as Zimmer was slapped with a technical foul for drawing attention to himself in celebration by pretending to draw an arrow from behind his back and shoot it into the air.
Zimmer, who picked up his third foul on a charge midway through the third quarter, fouled out with 3:47 left on another charge. The 6-foot-3, 200-pound Zimmer's presence was missed – especially inside where he did much of his damage against the Trojans with 25 points. That matched his season high set Wednesday against Sidney.
"He's a big strong kid. Plays with a lot of emotion," Jones said of Zimmer, who averages 15.2 and 6.0 rebounds. "DJ offensively is becoming more of a two and three dimensional player. He's hard to keep off the boards. He's hard to keep away from the basket when he puts the ball on the floor. Tonight he stepped up and hit a three. And for the most part he hits his free throws pretty consistently. I don't know where we'd be if we didn't have DJ Zimmer. He brings so much energy and toughness to the equation."
Troy, meanwhile, turned to its go-to guys down the stretch. Senior Jaden Owens scored 20 points and senior Shaeden Olden added 15 to lead Troy's comeback. They combined to shoot 9-of-11 from the free-throw line in the fourth quarter. All of the Trojans' fourth-quarter points came on free throws, including two from Walker.
"Those are our guys," Hess said. "We put a lot of responsibility on them. They do a good job and play well together. That's one thing we talked about during the break was getting to the line and getting easy buckets."
Owens went 2-of-3 from the line after getting fouled on a three-point attempt with 42.6 seconds left, giving the Trojans a 45-44 lead. After Walker made one of two, Owens grabbed the offensive rebound off the miss and was fouled. He made both with 16.3 seconds left for the 48-44 lead. With 5.6 seconds left, Olden closed out the win with a pair of bonus free throws and one off a Greenville technical foul.
"We'll take it. We weren't great tonight and I thought Greenville played well," Troy coach Mark Hess said. "Finding a way to win when you don't play your best is always a good lesson to learn. We take little things from it. When we needed to we got stops and free throws down the stretch."
Senior Navin Couch, freshman Ryder Kirtley and Walker each added five points.
Prior to Friday, Troy's last game was an 83-37 loss to Tippecanoe on Dec. 18. Getting back on the court was what Troy needed. And they get to do it again Saturday by hosting rival Piqua.
"I think coming off quarantine we were out of practice. Coming off the big break we had to get back into shape," Olden said. "There was a lot of rust on us just getting back into it on the New Year.
"Losing (on Friday) wasn't really in our mind. There was time on the clock so until the time hits 0:00 the game is still on. I'm glad our team fought back and stayed with it to get the win."
Greenville showed its share of fight, too. Junior Alex Baumgardner grabbed some key rebounds. Senior Jace Bunger did a solid job replacing point guard Reed Hanes, who left with an injury. Bush scored on several sprints down the lane and finished with nine points.
"Alex has been doing a very good job of playing physical and rebounding. He's got a big heart and he plays extremely hard," Hess said. "Hayden Bush, once he gets in his mind he can get to the basket just about any time he wants he's going to be really hard to guard. Hayden had a good floor game tonight. Very rarely does he turn the ball over.
"I thought our toughness after my point guard went down really showed through. We could have easily folded when our point guard went down but Jace Bunger came in and assumed the responsibility. Great job there."
Greenville's seniors saw their record dip to 6-70 following Friday's loss. Five of those wins came in the 2019-20 season. Jones praised the continued efforts of Bunger, Hanes, Cameron Fletcher, Nolan Curtis (who scored five points) and Heath Coomer.
"Heath Coomer was the loudest guy on the bench tonight and he didn't get in the game. Cameron Fletcher came in and relieved Alex Baumgardner. I couldn't ask for better seniors. They're doing a great job of keeping everybody focused and positive. And we're getting better because of it.
"The ball is going to bounce our way sooner than later. The guys know that. They continue to stay positive. That's all you can do."
Jones knows something about that. He took over a Hagerstown High School program that had five straight losing seasons prior to his arrival. During the next 10 seasons Jones, the son of 1963 Indiana Mr. Basketball Rick Jones, guided Hagerstown to two league titles and seven consecutive winning seasons.
"We built that team from scratch. I told the guys every team when you're building a program goes through this. Your day is coming," Jones said. "That's what you need to focus on. They're doing a great job with that."