Oklahoma transfer overcame LCL injury and finally adapted to new surroundings in running for team record 331 yards against Northwestern in Big Ten championship game and another 193 against Clemson in College Football Playoff semifinal.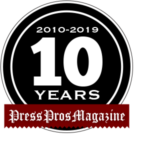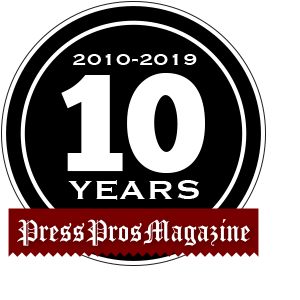 Columbus – The running backs room inside the Woody Hayes Athletic Center was such an uncertain place early this season that one almost expected a trap door waiting after crossing the threshold.
JK Dobbins took his Ohio State single-season team record 2,003 yards to the NFL a year early and is doing the same thing for the Baltimore Ravens.
No. 1 tailback Master Teague was coming off an undisclosed Achilles' tendon injury from the first day of spring practice. Coaches were bringing him along slowly.
Marcus Crowley still was having complications from a 2019 knee injury and surgery that followed and wouldn't play a single down.
It wasn't certain whether Demario McCall would be a running back or slot receiver or play at all because of up-and-down play, especially with his decision-making. He hardly played.
Then you had untested redshirt freshman Steele Chambers and true freshman and mere three-star recruit Miyan Williams.
The no-brainer hole card should have been Oklahoma transfer Trey Sermon, but he was coming off an LCL tear and surgery and had virtually no offseason workouts with the team.
The season finally started and Sermon, playing as a sub for Teague, mostly sputtered and chugged with 48 yards on 11 carries against Nebraska and 56 yards on 13 carries against Penn State.
Position coach Tony Alford, who had recruited Sermon as a high school player, was having a communication problem.
"Trey Sermon basically stopped talking to me after about the second game," Alford said. "He would talk to me when he had to. But he used to just come by my office or he would call me or text me all the time. I'd get late-at-night text messages all the time. But then all of a sudden, that stopped."
Two more so-so games followed – he had 68 yards in 12 attempts against Rutgers and 60 yards in nine against Indiana – and it was about then that Alford began giving Chambers some playing time.
Coach Ryan Day didn't know what was going on.
"There was a time probably after Week 2 or Week 3 that we really weren't sure," Day said. "You know, what's going on? Just maybe not hitting the hole right, didn't have a lot of confidence — and we didn't know Trey."
The people who helped Sermon sort things out were his mother and Houston-based personal trainer Rischard Whitfield.
With Whitfield, it was tough love.
"It was definitely just a frustrating time," Sermon said. "But I knew that I was going to come out the back of it more positive, happier, and that things were going to align."
Without Sermon, it's highly unlikely whether the Buckeyes (7-0) would have reached the national championship game against No. 1 Alabama (12-0) at 8 p.m. Monday at Hard Rock Stadium in Miami.
Sermon bettered a team record that had stood since 1995 in rampaging for 331 yards and two touchdowns on 29 carries in a 22-10 victory over Northwestern in the Big Ten championship game.
LeBron James, an unabashed Ohio State fan, even Tweeted his approval.
"Trey Sermon take a bow – you earned that,'' he wrote.
Sermon parlayed that with 193 yards, including a 32-yard touchdown, on 31 carries in a 49-28 whipping of No. 2 Clemson in a College Football Playoff semifinal in the Sugar Bowl in New Orleans.
The two-game outburst brings up memories of Ezekiel Elliott during the 2014 national championship run when he had 227 yards against Wisconsin in the Big Ten championship game, 231 against Alabama in a College Football Playoff semifinal and 246 against Oregon in the title game.
Whitfield isn't on Ohio State's payroll, but his truth serum to Sermon worked.
"I got on the phone and said, 'Look Trey, this isn't the Trey I know," Whitfield told Cleveland.com. "You need to turn this up. There is no Plan B. You're not doing what's expected of you. Turn this up and apply pressure.'"
Sermon listened and went to work. He began showing a pulse with 112 yards on 16 carries in a victory over Michigan State. But 64 yards came on a touchdown run, so there were 15 other carries totaling 48 yards.
Simple math says that's a pedestrian 3 yards a carry.
But it was a start. Sermon pointed to an imaginary watch on his left wrist after the touchdown, and that meant, "It's about time I did something.''
Whitfield was watching and smiling.
"He's passionate, and he coaches you hard," Sermon said of Whitfield. "He doesn't let you slack off. Not one bit, and I mean it. If you need an example, he'll do it first and show you how it's supposed to be done. I feel like that's the biggest thing with him. If you have a trainer that can do the drill the right way and show you how it's supposed to be done, that can just help you elevate your game and get you that much better."
The Buckeyes direly needed Sermon against Northwestern with coach Pat Fitzgerald dropping eight defenders into pass coverage to cross up quarterback Just Fields. Star receiver Chris Olave was unavailable that day because of COVID-19.
Then Teague left because of a concussion and never returned.
It was up to Sermon. Alford told him that it was now or never for him.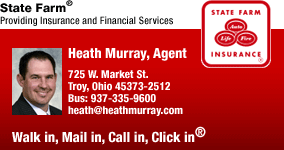 "He pulled me to the side," Sermon said, "and was like, 'The great running backs here, they thrive in situations like this. I need you to take over the game.'"
Fields was 12-for-27 for 114 yards and was intercepted twice. Sermon responded with runs of 21, 65, 33, 28, 25, 22 and 23 yards. Five other runs were between 7 and 9 yards.
"As a runner, when you have a good feel for the game and catch the flow for it, it's a great feeling," Sermon said. "It's the best feeling in the world. You're just seeing everything so clear."
Heisman Trophy winner Eddie George, the previous single-game team record holder with 314 yards in 1995 against Illinois, was traveling when someone told him what Sermon was up to against the Wildcats.
"I kept getting these text messages while I was in line to go on the plane about, 'Oh, this guy's about to break your record,''' George said. "I'm like, 'Well, last time I checked, he wasn't anywhere near it. Let me see what's going on.'"
Sermon had 60 yards at halftime, but 271 in the second half.
The Clemson game was proof that Sermon was not a one-game phenomenon.
Then again, everyone knew that. He was a four-star recruit coming out of Sprayberry High School in Marietta, Georgia, in 2017. He stands 6 feet 1, weighs 215 pounds and has run a reported 4.45-second 40-yard dash.
Sermon's No. 1 choice was Ohio State after he had become very tight with Alford. But Dobbins was the player the coaching staff wanted.
As a freshman, Sermon got back at the Buckeyes by catching a touchdown pass for Oklahoma in a victory at Ohio State. That season, he ran for 744 yards and averaged 6.1 yards per carry. He caught 16 passes for 139 yards.
Things got even better in 2018 when Sermon ran for 947 yards and averaged 5.8 yards per carry and caught 12 passes for 181 yards.
But then came the LCL injury in 2019 when he was injured and received a scant 54 carries for 385 yards. He became an afterthought with the Sooners.
Sermon decided to transfer. To hear him tell it, there really was no choice beyond Ohio State.