A sustained rally spanning the late first half and early second half gave Ohio State enough separation to withstand a shrinking point-guard supply and some late adventures.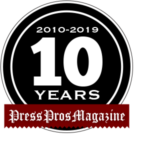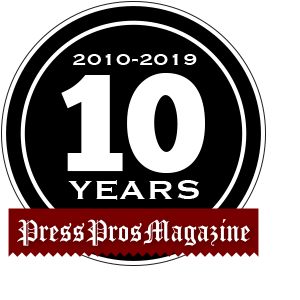 Columbus – Just about the time it seemed appropriate to place Ohio State's backcourt on the endangered species list Saturday, the survival of another member of the Buckeyes' program began feeling even more tenuous.
Blame the loss of yet another ball-handler from OSU's presumed rotation for the first concern.
Blame the lone survivor from the group for inflicting the latter sense of doom on OSU coach Chris Holtmann.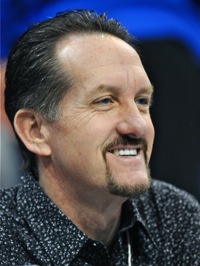 Truthfully, it's not like the Buckeyes' 79-68 upset of No. 15 Rutgers ever came close to slipping away.
It just felt that way when several Duane Washington turnovers and a few questionable shot attempts allowed a 22-point lead to shrink to 10 with 3:50 remaining.
"I love him," Holtmann said of Washington, OSU's scoring leader with 17 points. "I love coaching him. But he's going to send me to an early death."
Washington is a high-volume scorer, which means he's invaluable on a roster that sometimes struggles to find points.
He can break opponents' hearts with ridiculous makes like the step-back three-point facial that helped build OSU's 52-32 lead early in the second half.
But Washington is also a high-valium ball-handler, which speaks to the sedatives necessary for processing some of his dribbling and passing adventures.
Not that he'd want it any other way, but Holtmann is stuck with Washington now that fifth-year senior C.J. Walker is out for the next few weeks because of a ligament injury in his right hand.
Besides that, junior Jimmy Sotos — who started in Walker's place on Saturday, — may be out Wednesday against Northwestern because of a dislocated shoulder.
Ohio State already lost Utah State graduate transfer Abel Porter in the pre-season when doctors discovered a congenital heart condition.
Sotos played splendidly against Rutgers until going down with 3:55 left while diving in an attempt to re-steal possession taken from him at mid-court.
That was Sotos' lone turnover in 27 minutes, during which he contributed six points, four assists and three rebounds.
His steady hand at the point helped OSU bolt away to a 42-30 halftime lead after falling into a 23-18 deficit 12 minutes after tip.
E.J. Liddell and Washington each made three-pointers in that getaway off passes from Sotos.
Washington hit two more threes in the last five minutes of the half and Liddell and Zed Key did considerable damage inside against a team Ohio State trailed by 16 with 15 minutes left in Columbus, only to defeat by 12.
This time, the Buckeyes asserted control much earlier, and they reinforced the message at the start of the second half with Liddell, Washington and Kyle Young leading the getaway.
"We just set the tone," said Young, who contributed 13 points and five rebounds. "We knew we had to come out and be the more aggressive team. It's not necessarily something we've been lacking, but it's something we needed to improve on."
OSU had a week to swallow hard over its 77-60 loss on Sunday at Minnesota. COVID concerns with Penn State postponed its trip to Columbus on Wednesday, so Young and Liddell had extra time to deepen their bounce-back resolve after getting embarrassed inside by Liam Robbins' 27 points and 14 rebounds the last time out.
"Coming off that game, we didn't necessarily play the way we wanted to," Young said. "We didn't play tough enough, physical enough. Knowing E.J., he's going to come out every game with confidence and try to be the great player he is."
Liddell, who took himself to task for an "unacceptable" performance in Minneapolis, scored 13 of his 15 points in the first half and finished with six rebounds and three blocks.
His assist out of a double-team to Young, for an open dunk, repelled Rutgers' comeback and rebuilt Ohio State's lead to 69-57, after which Washington converted an offensive rebound to seal a win that seemed unlikely given Walker's unavailability.
"The great thing about our team is we're really deep," said Justice Sueing, whose 12 points, 10 rebounds and five assists aided OSU's improvement to 9-3 overall and 3-3 in the Big Ten. "Everybody on our team has something to give to the game."
Key offered eight points and six rebounds in nine minutes, while Seth Towns and Justin Ahrens each contributed a three-pointer that stretched Rutgers out so the Buckeyes could continue to find room inside.
"This league presents a lot of different styles and a lot of different ways in which teams play," Holtmann said. "The way some teams defend you is completely different. If you're going to be a good team, you have to be able to play and attack people differently offensively and defensively with your system.
"The physicality at Minnesota bothered us, but we also didn't attack them as well as we needed to. Today, our guys got in a good good rhythm. Getting (the lead) helped, and we made some shots, too. I don't want to overthink it. That makes such a huge difference."
Bruce Hooley is a former sports editor of the Troy Daily News. He hosts the Bruce Hooley Show on 98.9 The Answer in Columbus (989theanswer.com) from 5-7 p.m. Monday-Friday and the We Tackle Life podcast on iTunes, GooglePlay and other platforms.