Two of the country's best at what they do, Buckeye lineman face what's probably their last, and biggest, challenge…together.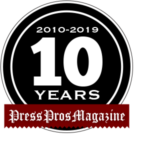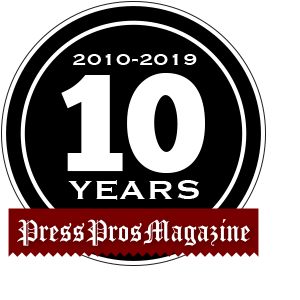 Josh Myers and Wyatt Davis have been attached at the hip their entire Ohio State careers. 
Literally.
Myers, a redshirt junior center and Davis, a redshirt junior guard, both entered Columbus as members of the Buckeyes' recruiting class of 2017. Myers manned the middle and Davis took the right guard spot for Ohio State's second-team offensive line in 2018, until Davis got his shot to start following an injury to then-redshirt senior guard Demetrious Knox.
In 2019, Myers took over for departed center Billy Price and Davis assumed the right guard role full time.
And after playing beside each other once again in 2020, with both projected as early-round selections in the 2021 NFL Draft, Monday's National Championship Game is likely their final contest beside each other.
"I've gotten lucky, man. I lucked out," Myers said. "He's an incredible football player, really smart and works really hard. Me and him have gelled big time. It's been awesome getting to play next to him. I'm gonna miss it."
Davis and Myers, who have been friends since attending the same football camps as high schoolers, have taken similar — but not identical — career trajectories at Ohio State.
The duo entered Columbus as top 60 national recruits, the No. 1 and 2 guards in their class, respectively.
Davis was an all-around force out of California, Myers a potent run-blocker who fired out of a four-point stance at Miamisburg High School in Ohio. He had to learn how to pass block his first two years at Ohio State.
"It's not something that I'm ever going to have to stop working at," Myers said in Oct. 2019. "But it took a long time, and I wasn't comfortable with my pass pro'tection' until probably about halfway through last season."
That's not all that transpired for Myers, however.
Following his redshirt year of play and a shoulder surgery, the blocker moved from guard to center, a position he'd never played before.
His fit there was glove-like.
Myers evolved as a naturally cerebral presence in the middle of the line, able to call out protections and dictate blocking schemes while imposing the physical will he brought with him to Ohio State.
Oh, and he learned how to pass block too.
Pretty soon he and Davis found themselves as the heirs apparent at center and right guard, respectively, and seized the opportunity heading into their redshirt sophomore campaigns.
"See, there comes a time with offensive linemen. They know that you have to learn – there's a learning curve," Ohio State offensive line coach Greg Studrawa said after the Big Ten championship game Dec. 1, 2018. "There also comes a time when the light goes on in your head and goes, 'I'm sick and tired of sitting. I don't want to sit anymore. I don't want to watch him play any more.' So, you know, that switch went off in both of those kids."
With the duo manning the middle, Ohio State finished No. 4 in total offense in 2019.
They clicked, Davis demonstrating a physical nature and knowledge of the game similar to Myers, in addition to refined pass sets. Both showed a clear excitement to play beside each other once the season got rolling.
"He is an aggressive, nasty player, and that's why I love playing with him," Davis said about Myers in Oct. 2019. "Especially as a center, having a guy that's aggressive and wants to finish people — it changes everything."
Following the Buckeyes' defeat at the hands of No. 3 Clemson in the 2019 College Football Playoff, both elected to pass on NFL opportunities and play a fourth season for Ohio State.
Then COVID-19 stopped spring practice.
Everything became murky. The Buckeyes returned to the practice field for some summer workouts, but pretty soon the Big Ten began toying with the idea of cancellation. It released a conference-only schedule and appeared ready to play as July turned to August.
Then on Aug. 11, the conference postponed all fall sports.
Both linemen joined the fight to get their season back, but as the deadline for a return to play that could deliver Ohio State to the College Football Playoff inched closer and closer, those with NFL futures to protect started realizing they didn't want to play in the spring. 
That was their time to prepare for the professional ranks, and the possibility of moving the College Football Playoff to that time of year got eliminated as other conferences elected to move forward in autumn.
With all the uncertainty swirling, Davis opted out of the season Sept. 11.
"As the weeks went on, after the initial cancellation, the news didn't seem in favor that we would have an opportunity to play for a national championship if there was a season," Davis told Yahoo's Pete Thamel that day. "At this point, my family and I made the decision that it would be my best decision to take the next step."
Thankfully, the Big Ten announced it would play a fall season five days later. Davis opted back in almost immediately.
"I want Buckeye Nation to know that I want to play this season for Ohio State," Davis tweeted this time. "And I am working now to make that a reality."
Now, once again, he and Myers are anchoring a dominant offensive line.
The Buckeyes are the lone team in college football to average both 250 yards rushing and 250 yards passing per game this season. Even through COVID, Davis has started all seven games for Ohio State and Myers has started six.
Davis picked up first-team All-American honors for the second straight season, and Myers earned a first-team All-Big Ten selection before being named a finalist for the Rimington Trophy, given to the nation's top center.
"Those guys are great up front. They make my job easy," senior running back Trey Sermon said. "They control the line of scrimmage. They get great push."
Monday represents the ultimate stage, and Davis and Myers will be key to paving a path for the Buckeyes against a stout Alabama defensive front.
Alabama redshirt sophomore defensive end Christian Barmore picked up seven sacks en route to a first-team All-SEC nod this season. Stud sophomore and 307-pound brute DJ Dale secures the middle at defensive tackle.
It'll be a tall task to move such players.
"It'll be won in the trenches, no doubt," Ohio State senior defensive tackle Haskell Garrett said. "Games like this will be won up front. If you can't move offensive and defensive lines, then you have no chance of winning in my opinion."
Regardless of the result Monday, Davis and Myers have left their mark together at Ohio State.
Whatever the future holds for the tandem, they'll forever be linked in Buckeye lore.
"We both got here, we both redshirted and then just truly working to earn our spot as a starter," Davis said. "We just went through such similar grinds and to now be able to do the stuff that we've done — I mean, he's a Rimington finalist, and honestly I couldn't be more proud of how he's grown, not only as a player, but to me as a brother and friend."
Whether their time together ends with a national championship trophy will be decided Monday at 8 p.m.