It was vintage Shelby County League – vintage Jackson Center.  But Botkins played the Tigers' trump card one better Friday night to take the season series.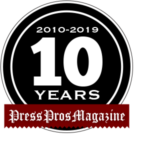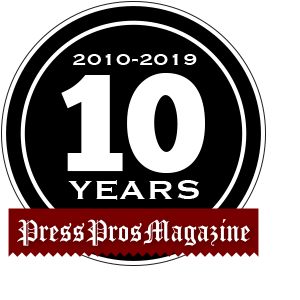 Botkins, OH – You could wring the irony out of the air Friday night – the Shelby County League rematch between unbeaten Botkins (10-0, 6-0 in the league) and Jackson Center (8-3, 4-3 in SCL play).
Winners over the Tigers in their first meeting on November 27, 68-55, you absolutely knew that Jackson coach Scott Elchert would revert to his trump card the second time around.  He'd make it harder to score.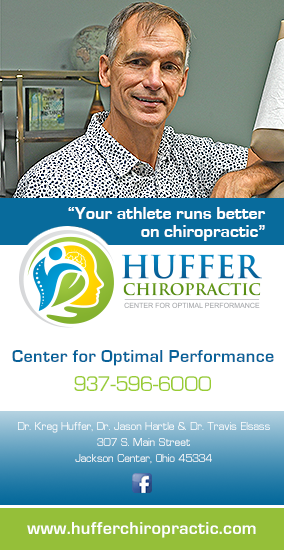 After all, one said prior to the game…when was the last time someone scored 68 points on Jackson's defense?  And when was the last time Jackson's offense scored 55…and lost?
Well if you like irony, digest this.  Botkins played that same card Friday night, winning 29-26, while holding Jackson's leading scorer Aiden Reichert to just 8 points, about half of his season's average.  Bottom line…they played Jackson Center's game better than Jackson Center in a game that saw Jackson lead 6-2 at the end of the first quarter;  and 11-10 at the end of the first half.
A yawner?  It depends on your perspective, but it was hardly a going concern for the first sixteen minutes.
Reichert, teammates Jace Mullenhour and Carson Regula each scored on shots at the rim to account for Jackson's first quarter outburst.
And Jameson Meyer finally scored on a stickback for Botkins, but not before almost four minutes had passed.
It got almost tepid in the second…as Botkins came roaring back to score 8 points on a pair of three-pointers by Zane Paul and Carter Pleiman, and a two-point shot by Jacob Pleiman, the first of what would eventually be a game-high 11 points.
Jackson Center could answer with just 5 points of their own – a three-pointer by Camdyn Reese and a two-point shot from close in by Reichert.
It ended, 11-10 at the break.
The second half – the third quarter – was an almost identical scenario.  Close, and physical, Jackson outscored Botkins 10-8, on three-pointers by Mullenhour and Reese, and a pair of mid-range shots made by Reese and Nolan Fark.
Botkins answered with a pair of shots from the lane by Jacob Pleiman and buckets by Jayden Priddy-Powell and Dillon Topp.  Jackson led 21-18 at quarter's end as the tension mounted.
Jackson coach and defensive master Scott Elchert would later say, "They beat us at our own game,"  a reference to his long-standing obsession with denying easy looks at the rim, and offensive rebounds.  But Botkins began to claim some of the those offensive boards in the fourth quarter – about a half dozen of them – and turned enough of them into points to put additional pressure on the Tigers.
Botkins would wipe out Jackson's lead on a three-point play by Pleiman at the 6:05 mark, taking a 24-23 lead.
Reichert came right back to score at the other end, reclaiming the lead on the following possession.
Botkins worked the ball methodically, like vintage Jackson Center, taking time off the clock, and cashed in on a Carter Pleiman jumper.
Jackson would tie on free throws by Reichert as the clock worked down to the 2:06 mark.  At that point Botkins went into a stall, Priddy-Powell holding the ball for nearly a minute before they reversed it a couple of times…enough to create enough space for the Trojan point guard to find a seam and drive it to the rim, score, and get fouled.  He hit the free throw to go ahead, 28-25, with a minute left to play.  As it turned out…the game winner!
Jackson Center could not muster any offense over the final sixty seconds, failing in three possessions to score more than a free throw by Reese.  While on the other end Botkins had opportunities to salt the game away themselves at the foul line.  They could not, missing 4 of seven in the fourth quarter.
And still, after a timeout Jackson had the possession and six seconds, and got a pretty good look at a tying three-pointer for Nolan Fark…but his shot from the top of the key caromed off the side of the rim as the horn sounded.  It ended, Botkins 29…Jackson Center 26.
Scott Elchert was magnanimous afterwards, shaking his head at the irony of the game…and the fact that when his Tigers hold opponents to 29 points they're accustomed to winning.
"They were better at it than we were tonight,"  said Elchert.  "And we gave up eight offensive rebounds in the second half, and that was the difference in that ballgame."
On an average night when Elchert can hold the Jayden Priddy-Powell to just 4 points, and Jacob Pleiman to 11, he'd take that…along with the presumptive win.  Not Friday, and not against this Botkins team.

"They're an extremely good team, and overall we executed our defensive game plan really well…except for the offensive rebounds in the second half, and that was the difference.  We've been shooting the ball well, but Botkins makes things tough on you, they really do.  Coach Powell has them playing good defense, and they have that size inside.  But you have to make some of those shots and we couldn't to that in a big game tonight.  If we can hold them to 29 points I'll take it, because they're explosive.  But this is the second round through the league now and everyone starts figuring people out.  It's a dog fight."
Three years ago Sean Powell would say that his young, talented Trojans were capable of pressing pace and blowing teams out of the gym.  Friday he smiled at that irony, among others.
"You got to be a tough team in this league," Powell said.  "Last year we learned to play a little slower and that's helped us – more patient now.  And we had guys that came off the bench tonight and gave us good minutes so we could rest our starters.  I got my butt kicked those first two years because we were young and not tough enough.  Now we have seniors and more experience, and we're showing it on the floor
"Those offensive rebounds were huge in a close game like this…that and free throws, and we didn't do a good job with them tonight.  We challenged our bigs to make a difference in the second half, and credit the Pleiman bloodline…they made a big difference in defending the rim tonight.  I credit our perimeter defense for making it tough to get to the paint.  And if you do get there, we've got those tall boys down there and it paid off in the fourth quarter."
Numbers:  Jacob Pleiman had a game-high 11 points for Botkins, along with 6 from Carter Pleiman, 5 from Priddy-Powell, 3 from Zane Paul and 2 each from Dillon Topp and Jameson Meyer.  The Trojans shot just 3 of 8 from the foul line, a critical deficiency in a 29-26 game.
Camdyn Reese's 9 points led Jackson Center, with 8 from Reichert, 5 for Jace Mullenhour, and 2 each from Carson Regula and Nolan Fark.  Had they gotten to the foul line more that would have helped.  The Tigers hit 75%, on 3 of 4.
Jackson falls to 8-3, overall, and 4-3 in the league, while Botkins continues its undefeated ways, proving Friday night they can win any way you want to play 'em…and that 68-55 win in November was no fluke.  This is…an extremely good team!
"It's a great feeling to win when there's a lot to lose,"  said junior Jacob Pleiman.  "There's some pressure now because everyone's talking about us, and everyone on the team came in here tonight with the feeling that we had to get it done.  And we got it done."
And beat the master…at his own game!