They scored 38 points in the first half, held Versailles to 12, and cruised to their tenth win of the season.  Marion Local showed area Division IV teams…don't take them for granted.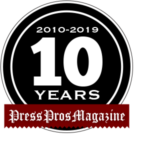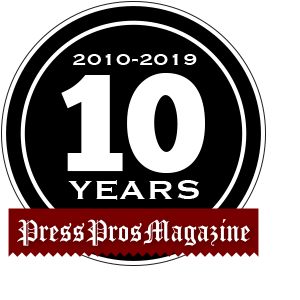 Versailles, OH – Beth Streib's Marion Local Flyers showed their Thursday night 'goods' at the expense of a young Versailles team, literally taking the Tigers by tail, and like Buck Owens used to sing, "There won't be much when she gets through with me."
A veteran team with three all-league candidates in Alana Pohlman, Heidi Rethman, and Sammy Hoelscher, those three combined for 44 points and two-thirds of Marion's points in a 66-37 win over 4-9 Versailles, riding a two-game win streak.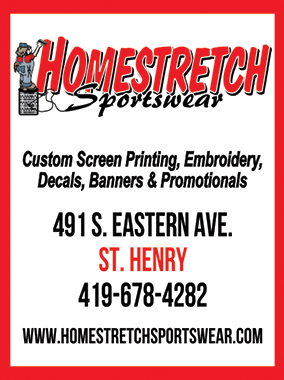 But it was the manner in which they scored that might have raised the eyebrows of rival Division IV coaches scouting.  They were good….very good!
Rethman burst out of the gate, canning a pair of long corner three's, and scored all 10 of her points in the game in the first quarter, pushing the Flyers to an immediate 12-2 lead.
Pohlman took her cue, as well, picking up the pace in the second quarter on the way to 13 first half points (21 for the game), to help Marion to a commanding 38-12 halftime lead.
Hoelscher didn't score at all in the first half, saving her best for the the second when she exploded for 13 points on 4 of 7 shooting from the field and 5 for 5 from the free throw line.
It was a matter of pick your poison from a Marion team that's quietly improving on a per-game basis, while playing in the shadow of more highly-noted Minster, from the MAC, Fort Loramie from the Shelby County League, and Tri-Village from the Cross County Conference.
"The point is we have multiple options on the floor to get points,"  said Beth Streib afterwards.  "It's an advantage to have three all-league players, and there's experience, too.  Especially with Heidi and Alana."
They all had their moments, individually, but collectively it was the way they played defense – physical, and pressuring the ball at every opportunity.  They forced Tracy White's young Tigers into multiple turnovers, scored in transition, and before Versailles could regroup at halftime and play much better in the second…the matter was settled.
"I was pleased with our pressure,"  added Streib.  "It kinda' frazzled 'em.  And offensively we got good looks inside, we took advantage of that, and you like to get those easy transition buckets."
This style of basketball works, by the way, carbon copy of the manner in which Minster has run out to an 8-1 record, Loramie is undefeated and the presumptive #1 team in the state, and Tri-Village (7-2), whose two losses came against much bigger competition (Tecumseh and Bishop Hartley).
"We like to be aggressive, any way we can get to the hoop,"  said Alana Pohlman.  "It's super fun because when someone's having an off night you know that someone else is going to be on.  It makes sharing the ball a fun part of the game – assists – because you can drive the lane and kick it out and you know someone's going to score."
That someone Thursday happened to be Pohlman, a 5'11' senior who's as thin as a rail, yet plays with indafatigable energy.  When she dished it off in the first quarter it was Rethman who was the beneficiary, hitting four of her first six shots.  And when their pressure defense began to yield transition baskets it was Pohlman who ran the length of the floor in the second quarter and cashed in.  For the night she finished with a game-high 21 points.
Still, the meat of their schedule is yet ahead of them.  The next five games will be a better barometer of just HOW GOOD this Marion Local team can be – Anna, Ft. Recovery, Russia, St. Marys, and Minster.
"The next five will be super tough,"  said Streib as she got ready for the bus ride home.  "And we've got to be better.  We need to make smarter ball decisions, offensively.  Take care of the basketball because we get in a hurry sometimes and don't make the best decisions."
Alana Pohlman is ready for the challenge.
"I'm so excited because you work all year to get to those big games where you have to step up.  That's where you see just how good of a team you are.  And we play Fort Loramie the second-to-last game of the year and I'm definitely looking forward to that because I didn't get to play against them last year when I was hurt.  So I want to play and see how much we've improved from our game with them last year."
Some numbers:  Marion Local shot 51% from the floor while Pohlman collected her 21 points, Hoelscher had 13, and Rethman had 10.  In addition, Lindsey Koenig had 8, Molly Winner and Olivia DeMange each had 5…Molly Rethman and Hanna Rose had 2 each.
Versailles improved greatly in the second half, shooting 38% for the game…with Abby Stammen reaching double figures with 10 points.  Taylor Grilliot had 4, Keri Dirksen had 5, Allison Mangen, Lexi Magoto and Hannah Dirksen each had 3 points.
It is, in Alana Pohlman's words, that time of the year.  And while all eyes will continue to be on Loramie, Minster, and Tri-Village, it would be foolish to overlook another team with a three-headed threat the likes of Marion – with the added humor and perspective of former head coach and state champion Treva Fortkamp on the bench, now serving as Streib's assistant.
"I told you a month ago that we were going to get better,"  laughed Treva Thursday, abridged as always.
The question is…how much better?