With Heisman Trophy winner DeVonta Smith suiting up against him Monday, Ohio State cornerback Shaun Wade faces his toughest task of the season.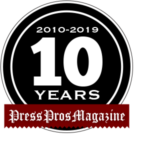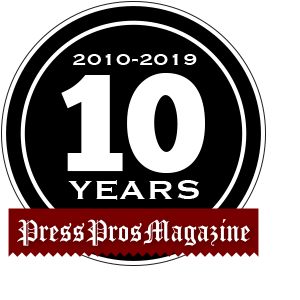 Virtual zoom press conferences provide an odd outlook for reporters.
They suck much of the emotion out of answers, provide increased difficulty for good follow-up questions and allow for more control over what players say from the team side.
But for one question, Ohio State redshirt junior cornerback Shaun Wade, a player who traded a potential first-round selection in the 2020 NFL Draft for one final year in Columbus, conveyed some level of intensity over zoom. Even if he played it off.
"You already know who I want to go up against," Wade said when asked who he was looking forward to matching up against from Alabama. "But at the end of the day, we just focus on this win and the way of getting the win."
The player Wade referred to was a certain senior wide receiver from Alabama who caught 1,641 yards worth of passes with 20 touchdowns en route to this year's Heisman Trophy.
His name is DeVonta Smith, and he serves as the ultimate challenge for an Ohio State secondary that ranks No. 116 in passing defense.
"He's just really, really gifted as a route runner," Ohio State defensive coordinator Kerry Coombs said. "He's got extraordinary physical ability, which everybody understands, but it's way more than just being a guy who can run fast. He runs great routes, he catches the ball, he high points the ball, catches it in his hands, catches short balls and makes them big plays, he catches, obviously, the deep balls as well as anybody that we've gone against."
Wade's faced his fair share of criticism this season.
His primary matchups in coverage have, at times, exploded. Indiana senior wide receiver Ty Fryfogle worked open against Wade and other Buckeye defenders to the tune of seven receptions for 218 yards.
Twice against Penn State, junior Jahan Dotson went overtop Wade for big receptions.
While he made a critical third-down stop against No. 3 Clemson in the College Football Playoff semifinals and prevented big plays to his side of the field, the Tigers' receivers found steady yardage beneath his soft coverage at various points in the contest. One such gap gave way to a 10-yard touchdown catch.
No past mistakes are affecting Ohio State's mentality going forward, however.
"We're gonna go play," Coombs said. "I don't think you can play a game scared. I think that would be probably the worst thing you could do. But you have to also acknowledge when you're playing teams that are really, really good at one they do. And they are."
All that said, in Ohio State's two biggest wins this season, the ability of Wade and junior cornerback Sevyn Banks against both Northwestern and Clemson allowed the Ohio State front seven to demolish both opposing offensive lines, keeping plays in front of them.
And Wade still intercepted two passes and took home first-team All-American honors from the American Football Coaches Association.
Wade, and indeed the defensive backfield as a whole, have been trending up. But will that trend line get to a place to slow what is likely the best passing attack in college football?
"As a group and as a collective, we've really grown," senior slot cornerback Marcus Williamson said. "Just as a unit entirely. Coach-to-player, player-to-player, and I think it really just has to come down to trust. Trust in each other out there, knowing that your teammate and your brother is gonna be there to help you."
Smith may be his focus, but isn't the only Crimson Tide player Wade holds a familiarity with.
The defensive back actually played 7-on-7 football with Alabama redshirt junior quarterback Mac Jones while the two were in high school. Both completed their high school careers in Florida as well.
"Us playing against each other in this game, it's just a blessing," Wade said. "Been knowing Mac for a long time. Money Making Mac, that's what we called him. But he is a confident guy, just how he is. He's a hard worker, a great quarterback, and I'm really really looking forward to playing against him this week."
Jones' hard work paid off this season with a Heisman Finalist run at quarterback and 4,036 passing yards in just 12 games.
That set a new single-season record at Alabama. There's a reason why the team ranks No. 2 in scoring nationally.
"This is a great offense. It is a complete offense," Coombs said. "There are five All-Americans on the offensive side of the ball, and the Heisman Trophy winner, and the runner up. They have great players, but they also have a great scheme. And they understand how to attack defenses."
Smith isn't the only receiver that concerns Ohio State, either.
Alabama returns junior Jaylen Waddle, thought to be the best wideout on the team before a fractured right ankle in the Crimson Tide's fourth game sidelined him for what many thought would be the rest of the season.
He's back. 
Another threat who never left is Alabama sophomore wide receiver John Metchie, who's recorded 47 receptions for 835 yards and six scores this season.
"Great player," Wade said. "He's bigger than a lot of receivers that I see. He reminds me of Waddle a little bit, with how the hair is and their body size and everything. But he's a great player. Very twitched up, fast. Will block, so you've gotta get off blocks with him."
All of those components stuff Alabama's passing game until it's bursting with potency, but none of them accomplished what Smith did, becoming the fourth receiver in the history of college football to take home its most coveted award.
"He's a great player," Wade said. "Very very shifty. Quick and fast. You see it on his highlights. He can do everything in the book as a receiver, and just really, really looking forward to that matchup."
There's likely no stopping a player of Smith's caliber. But if Wade and company can slow him down, limit any explosive plays, it could go a long way toward a national championship on Monday for Ohio State.