After three weeks of inactivity, a bit of Covid, and just sitting around, Tipp wanted a challenge and got it from the rival next door Wednesday…and passed.  Well, kind of.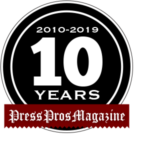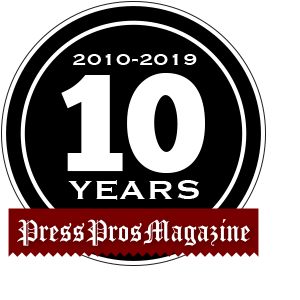 Tipp City, OH –  Tipp senior Ben Knostman looked tired as he slumped on a locker room bench following Wednesday's 54-39 win over Vandalia Butler (7-2).
Having just played two games in two nights after three weeks of inactivity (following the Red Devils 83-37 win over Troy on December 12), and having fought a bout with Covid just to make things more interesting, his body language told on him.  Butler, a talented team even without marquee guard Tyler Montague (ankle), had pushed Knostman and the Red Devils to the limit.
"Definitely wasn't our best game,"  he smiled.  "You know they're our rivals so it's always going to be hectic and physical.  We weren't strong enough.  We didn't push the ball like we like to.  We didn't get into transition.  I couldn't get past my guy (on defense) and that slowed us down.  And we didn't hit enough shots.  It's been three weeks.  Me and Zach (Frederick) came down with the Covid.  That was unfortunate.  We played last night.  We're just a little bit out of shape and you could probably see that on the court.
"And they (Butler) are a good team.  I think we should beat them by 20 or 30, but to win by 15 was OK.  This was the first test we've really had, but they were without their best player.  That hurts, knowing they were down a man and played that close to us.  We'll definitely go harder in practice for the next three weeks."
Knostman is not shy, for sure – hardly a shrinking violet.  On a senior-laden team that can shoot, press pace, defend, and score off its defense in transition, he expects to play like Seth Curry and Golden State the year they went 73-9.  Bound for Division I Winthrop University next year, he's intent on milking every last drop of high school basketball out of his remaining days at Tipp.
He wants to be challenged, and he speaks for his teammates.  They're enjoying this ride, now 7-0 after back-to-back wins Tuesday (over Fairborn) and Butler.  He wants everyone's best shot…because that's only going to make him and the 'Devils that much better.
For the exception of Tyler Montague being out Wednesday, and a 41% shooting night from the floor, Butler pretty much gave Knostman and Tipp its best shot.  They trailed 14-7 at the end of the first quarter, 29-18 at halftime…and because of Tipp's own tenacity on defense, struggled to close the deficit under ten points for most of the second half.  The closest they came was ten points, 38-28.
Knostman definitely wasn't at his best, but he didn't need to be – the sign of a team as good as many now believe that Tipp can be between now and the end of February.  While he struggled with his own shot in the first quarter, teammates Cole Coppock and Griffin Caldwell came out to score 9 of Tipp's first 14 points;  and Zach Frederick hit a pair of first half three's.
Knostman did catch on in the second quarter, when he scored 9 of his eventual 15 points for the game.  But there was Caldwell with a three, Frederick with a three, all while Butler was looking for the answer to a missing Montague.
"Him being out was definitely a factor,"  said Tipp coach Adam Toohey.  "He's what you would call slippery…and he can do things when he gets around the rim.  He makes tonight a whole lot different if he plays."
Without him, no one was doing much at the rim for the Aviators, who shot just 29% for the half…and scored 18 points.
That improved in the third quarter when Ryan Wilson and Cameron Hendricks connected on a pair of three-pointers, helping the Aviators to match Tipp, 13-13.  But Ferderick caught fire to score 8 of his game-high 16 points in the fourth…and the outcome down the stretch was never in doubt.  The Red Devils had passed the test, such as it was.
"They're physical, and they made it hard for us,"  admitted Toohey afterwards.  "It was our first time in a real physical battle, and they made it a football game.  They did a good job of taking our transition game away, and we were a little out of synch.  Our ball movement wasn't good.  We couldn't get out and run – what we're known for.  Our pressure on defense never got up to where it should be.  It was a challenge, and we never expect to cake-walk Butler, no matter how good we are.  The good thing is…our culture is at a place where we're not happy winning by 15 against our biggest rival."
Behind Frederick's 16 points, Knostman came on to finish with 15.  Griffin Caldwell shot well from behind the arc, bagging a trio out there to finish with 15 points.  Cole Coppock had 4, and Gavin Garlitz and Nick Robbins each had 2.
For Butler, center Connor Buchanan touched double figures with 11 points, while Nolan LoBianco had 7, Quenton Hall had 6, Wilson and Hendricks each finished with 5, and Casey Bennett and John Sorrells accounted for their remaining 5 points.
"We're hungry to get better,"  smiled Toohey, before picking up to leave.  "And that's a good thing.  Tonight was a good test because they're #2 in the league at 7-2, and I think West Carrollton and Troy can be tough, but tonight was definitely a test for us.  We know we can be better, and because of that it almost felt like a loss.  And when we practice tomorrow we come at it like we lost tonight.  If we want to reach our goals and get where we want…we have to play better."
They will, without question, starting with a 2 pm contest with Sidney, at Sidney, on Saturday, after their Friday date with Stebbins was postponed earlier Wednesday because of Covid concerns with the Indians.
"We need to play to get back in shape, and three games this week will be good for us,"  said Ben Knostman with a grin.  "I'm only 18.  I shouldn't be that far out of shape."