The Flyers had 17 turnovers and hit just 4 of 23 from behind the arc.  That was just the start of a bad night for UD Tuesday against the A-10's most beatable team.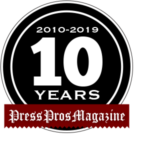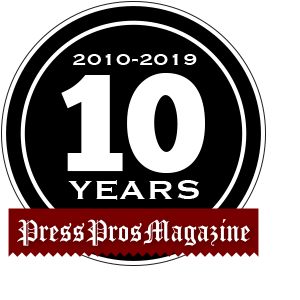 Pigs flew, hell froze over, and Fordham beat the University of Dayton basketball team in what is probably the biggest stunner in Flyer history.
It was Fordham 55, Dayton 54.
To say it was a bizarre night Tuesday in The Bronx is a massive understatement.
It began even before the game commenced when the two teams pushed and shoved each other at mid-court during warm-ups. It stared when UD's Jalen Crutcher and Fordham's Kyle Rose traded verbal barbs.
In continued at halftime in the Rose Hill Gymnasium when UD coach Anthony Grant kept the Flyers on the floor during intermission to run practice plays.
So how did the Flyers lose to a team ranked by NET as 339th out of 342 teams playing Division I basketball? How did they lose to a team that lost its two previous games by a combined 67 points?
How did they lose to a team that was in quarantine for 40 days due to Covid-19 and postponed its first six games? How did they lose to a team that had six total practices before the season began?
How did they lose to a team that had beaten 16 straight times and in 32 of their 35 meetings?
It's difficult to count the ways. There's too many ways.
The big one? No effort, no sense of urgency, no comprehension of offense and no due diligence on defense.
—For starters, UD did its normal fumble and stumble act, another 17 turnovers.
—The Flyers were 4 for 23 from three-point real estate.
—They were called for eight offensive fouls, three on Jalen Crutcher.
They lost despite the fact Fordham's leading scoring, Joel Soriano, picked up three fouls before the first half wasd half over and spent most of the game on the bench with his 14-point average. And the Rams' second leading scorer. Ty Perry, sat out the entire game.
Fordham had made six of its 41 three-pointers in its first two games, but drilled 9 of 18 against the Flyers.
And it was a three-pointer that buried the Flyers, a shot by Chris Austin with 20 seconds left. Austin, averaging four points a game, scored 20 points and made 5 of 9 threes.
After Austin's shot gave Fordham the 55-54 lead, UD's Ibi Watson fell short on a buzzer shot and the Flyers fell on their collective faces.
For the game, the Flyers made 18 of 43. Subtract the 4 for 23 trey-shooting and UD was 14 of 20 on two-pointers. But they kept launching from down range and if they were aiming for Manhattan but they were hitting Long Island.
On the very slim positive side, Jordy Tshimanga grabbed a career-best 15 rebounds and was responsible for Fordham star Joel Soriano to be in early-game foul trouble.
Jalen Crutcher led the Flyers with 14 points, but took only 10 shots and made five. He was 0 for 3 from three. Ibi Watson scored only seven and was 0 for 4 from three.
Mustapha Amzil hit his first two treys in the first three minutes, then missed his next three and finished with 10 points.
Despite their awfulness and ugliness, the Flyers stumbled to a 39-31 lead seven minutes into the second half and it looked as if they would perform their version of 'Escape From the Bronx.'
Shortly thereafter, the Rams put on an 11-2 breakaway and led, 50-45, with 5 1/2 minutes left.
Watson went on a five-point spurt — five of his seven points — to tie it, 50-50 with 2:41 to go. Crutcher drove the lane to put the Flyers up, 52-50.
Fordham tied it, 52-52, on a drive by Josh Navarro with 54 seconds left. Elijah Weaver, back in uniform after missing UD's last game, gave the Flyers a 54-52 lead with 35 seconds left.
That left it up to Austin to bury his three and bury the Flyers with three shovelsful of dirt in their faces.
A distraught coach Anthony Grant was pointed in his post-game remarks, delivered in a funeral home octave. And typically, he took the blame for the basketball atrocity.
"As the head coach, that's on me," he said. "I have to find a way to make sure we have guys who are ready to play. They have to understand what it takes and what it means when you wear that Dayton uniform.
"It is what you get on a night-to-night basis and right now we are not there," he added.
The Flyers led, 27-24, at the half, but Grant stopped his team from heading to the locker room. Instead of using the white board in the dressing room to draw things up, Grant kept the team on the floor to do offensive walk-throughs.
"We struggled offensively all night," he said. "We have some guys playing with limited reps in terms of what we are doing offensively. We wanted to see if we couldn't get them to understand and take advantage of some things Fordham was doing.
"We could never find a rhythm offensively and the numbers showed up," he added.

To show how inept the Flyers were on this bleak evening, Grant said the key defensive strategy was the three-point line. And that's where the 
Rams won this one, including the last shot they took.
To show the magnitude of this loss, Fordham lost their first two Atlantic 10 games by 71-47 to George Washington and by 89-52 to La Salle.
To show the magnitude of this earthquake loss, the 339th-ranked Rams were only ahead of South Carolina State (0-12), Chicago State (0-9) and Mississippi Valley (0-9).
The Flyers were 111th and certainly will fall.