Fort Loramie allowed just six points in 16 minutes of play in the second half…and tripled their first half output on offense to beat New Bremen in their best performance (so far) of the year.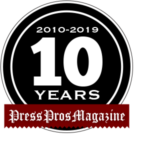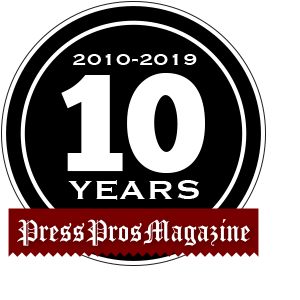 Fort Loramie, OH  –  Don't bother asking New Bremen coach Chris Burden about who's the best Division IV girls basketball team in Ohio…not after Tuesday night.
And if you do happen to ask him, he's going to tell you it's the Fort Loramie Redskins, and then he'll tell you why.  D-E-F-E-N-S-E!
Then he might add that his Cardinals (3-5) actually played Loramie tough for 16 minutes in the first half Tuesday night, and only trailed by seven, 18-11, at halftime.
But then………….
Carla Siegel had that all-too-familiar talk at halftime about turning up the pressure on defense.
She probably challenged her team to play with a little more focus and intent.
She probably reminded them of their stock and trade – create havoc…turnovers…and score easy buckets off those turnovers.
No one really knows if that's what she told them Tuesday, because that's why they have doors on locker rooms.  But it's exactly how Loramie played when they returned to the court for the second half.
They went on an 18-2 run to start the third quarter.  They swarmed the New Bremen guards trying to bring the ball up the court.  If there was a moment of indecision there were instantly two, and sometimes three, Loramie defenders on the ball.
New Bremen would not score a point until they finally got a bucket off an offensive rebound at the 3:12 mark.  Then Loramie's run became 20-2 before the Cardinals would score again, and that didn't happen until the fourth quarter.
Then…an avalanche of turnovers, transition, and point guard Caitlyn Gasson finding an open teammates running to the hoop as the Redskins filled the lanes on the fast break – just like they practice all week. From that 18-11 deficit at halftime, Loramie extended its lead to 38-13 at the end of the third…and added 18 points in the final eight minutes (10 in transition) to close things out, 56-17.
Just four players would score for New Bremen, led by Elli Roetgerman's 6 points.  Madison Cordonnier had 5, Kaylee Freund had 4, and Katie Howell had 2.
Statistically, Fort Loramie created 28 turnovers…their stock in trade…and did it with their ability to substitute in waves.  Five at a time if necessary, and they never miss a beat.  Like interchangeable parts, they all know their roles and execute them unselfishly.  Senior post player Kenzie Hoelscher actually led Loramie in scoring with 16 points…but the most impactful player on the court was probably Caitlyn Gasson, a 5'3″ bundle of energy who never stops running, harassing on defense, and finding open teammates on offense.  She finished the game with just 3 points, but had 5 steals, 9 deflections, and 4 assists.  It seemed like twice that many!
Could they possibly have played better?
"We could have had better shot selection in the first half, and we talked about that at halftime,"  said Carla Siegel.  "And in the second half we got the intensity we wanted on defense.  We got more steals, more points in transition, and we shot much better.  We were 25% in the first half because we took too many perimeter shots…and 57% in the second half.  That's a lot better, and that's why the score was the way it was.
"They played well against us in the first half,"  she added.  "Bremen clogged up the post and they weren't giving us what we wanted, but we wore them down in the second half with our defense and our depth.  We're fortunate because we can play as many as eight and nine girls and not have a drop-off."
At the center of it all was Gasson, who plays, in Siegel's words, like the Energizer Bunny and with a motor that just never seems to run out of gas.
"I thought we played with a lot of heart…and energy…tonight,"  said the Redskins indefatigable point guard. "The first half was a little rough, but Coach told us at halftime what we needed to do and we were determined to come out fix our mistakes.  And, we do have a deep bench and that allows us to sub frequently and keep the pressure up on defense.
"We were aware of the run we had to start the second half, but we don't let up.  We just try to feed off that and keep building our lead.  We like to finish what we start,"  said added with an impish grin.  "The first half wasn't that bad, but I thought the second half was the best we've played all year.  We can still be better, but I'm really proud of my team because New Bremen has athletes, they're quick, and we respect them."
For the fact of Hoelscher's 16 points, Jadyn Puthoff's 11, and nine other players who all scored an average of four points apiece, it was Gasson's tireless play and energy that Siegel pointed to as a difference in the game.
"Kenzie and Dana (Rose) were absent offensively in the first half, but they made the changes they needed to make in the second half.  Our pressure wore them out, and Caitlyn was a big part of that.  Plus, she leads our team in assists.  There's no one even close to her (43 for the season).
"She's constant go.  I couldn't guess what her resting heart rate is, but she never stops.  She's so quick it's like there's two of her out there on defense, and you feel sorry for opposing guards because she moves so fast.  She's a great leader, she works hard, and you know how I value players who bust their tail all the time…and that's Cait Gasson.  She doesn't score, but we don't need her to.  And yet, the other night she had 16 against Houston.  She's smart and she knows the nights when it's there, and the nights when it's not there.  Tonight New Bremen clogged the middle so she loves to drive and find Kenzie, Dana, and our three-point shooters.  She's a very heady player."
It took some arm twisting, because Carla Siegel is rarely satisfied with an effort no matter how good it is.  The points have been down this year, compared to last, but that doesn't faze her.
"We're playing tough teams,"  she reminds.  "I thought the second half was our best, but not the first.  We got after it better in the second half.  That was the difference.  And we shut down Cordonnier, and she's a nice player."
But there was a point in the fourth quarter when they turned New Bremen over on five of six possessions, and scored on all five.  That amounts to about 83% efficiency in the way they like to play.  They're 11-0 now at the halfway point of the season, and logic would seem to dictate…it was their best performance of the year.
Logic also dictates…they're probably going to get better!