With national media focused on his availability to play, the Buckeyes' redshirt junior quarterback and his back injury was the hot topic during Ohio State's news conference leading to the College Football Playoff national championship game.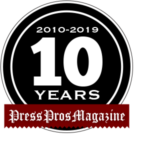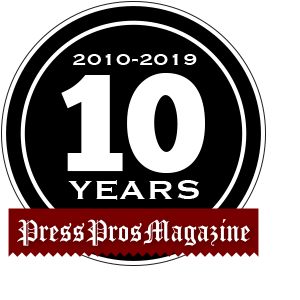 Columbus – The antennae of the news media stood straight up Monday afternoon when a moderator for the College Football Playoff national championship game announced that Ohio State quarterback Justin Fields would not be on a Zoom conference.
This interview opportunity is designed to be a general 30- to 35-minute chat with coach Ryan Day and two of his football players.
What it turned out to be for a good chunk of the 15 minutes with Day was the state of Fields' well-being a week before a clash against No. 1 Alabama at Hard Rock Stadium in Miami.
The media was told that he was "unavailable but would be joining us later in the week.''
There might not be anything to worry about this week, Buckeyes fans, other than Fields trying to remain virus free through kickoff. This doesn't look like another JT Barrett deal.
Still, everyone remembers "The Hit."
Fields was speared, head-butted, battering-rammed – whatever you want to call the vicious hit – in the upper right back by Clemson linebacker James Skalski in the second quarter of a College Football Playoff semifinal on Saturday in the Super Dome in New Orleans.
He missed exactly one play in order to get checked over in the medical tent on the sideline. He went on to complete 22 of 28 passes for 385 yards and a team single-game record six touchdowns in a 49-28 rout of the No. 2 Tigers.
What type of injury does Fields have, and is he going to play next Monday?
"We expect him to play, but we don't get into the specifics of injuries,'' Day said. "We give the availability report at the end of the week, and that's always been our policy.''
Day said "we're just going to practice the way we normally practice'' and that "nothing is going to change.''
Fields, Day Fields told him last Saturday morning that he felt "much better than expected" waking up.
Yahoo Sports condemned Ohio State's medical staff for allowing Fields to return to the game without having x-rays taken. The web site said questions had to be asked after he said doctors did not give him a diagnosis.
At halftime, Fields said he was given "a shot or two.''
When the Buckeyes defense was on the field, television cameras caught him on the sideline grimacing when he got on and off a stationary bicycle. He did the same thing in post-game interviews getting in and out of a chair. He even shouted in pain.
Afterward, Day said Fields told him that he had no choice than to go back into the game. That meant that the game was too important for him to leave.
"First off, when you saw the way Justin finished the game, that was remarkable,'' Day said. "I thought that was one of the gutsiest performances I've ever seen in person. It was certainly like any other (injury) situation, (but) it was high profile to see it all go down.''
Day said that he had zero input with regard to whether Fields would continue playing or be forced to sit. He missed one play in favor of true freshman JC Stroud before returning to throw for a touchdown.
"I leave all that stuff to the medical people, who are the best in the country, period,'' Day said. "Justin is such a competitive guy that he's just not going to come off the field. That's just the way he was wired. You are going to have to pull him off the field. It was a pretty amazing performance.''
By now, Ohio State fans have grown accustomed to Fields returning after taking some monster hits.
Last season, he suffered a knee injury with 2 minutes, 17 seconds left attempting to kill the clock with a scramble in a victory over Penn State.
With the knee wrapped, Fields led the Buckeyes to a victory over Michigan in the regular-season final and against Wisconsin in the Big Ten championship game.
The knee still wasn't close to 100 percent in a CFP semifinal against Clemson, but he put on a spectacular show in a 29-23 loss in the Fiesta Bowl.
This season, Fields suffered a sprained right throwing thumb, possibly on a hit near the goal line in the fourth quarter in a 22-10 victory over Northwestern in the conference championship game.
Day said that Fields was driven against Clemson after going 12-for-27 with two interceptions against Northwestern.
Critics said he had played his way out of Heisman Trophy consideration and maybe ended his chances of becoming the No. 1 or No. 2 selection in the 2021 NFL draft.
"And then to turn around and play the way he did shows his competitiveness,'' Day said. "He started to hear some rumblings about the fact that he didn't play very well. That bothered him. It took a couple of days to recover from that. That's part of being a quarterback and I think that's part of learning as a quarterback is overcoming adversity.''
Alabama cornerback Patrick Surtain has been impressed watching Fields play.
"He's a high competitor,'' Surtain said. "He leads the team the right way. They go off of him. For him to go back into the game, that just shows what type of competitor he is and what type of toughness he has. Their team success builds around him. He's a great player, all in all.''
The Crimson Tide (12-0) has been the unquestioned No. 1 team in the nation all season. Coach Nick Saban will be seeking his sixth national championship in the playoff setup.
There is little history between the teams in that they have played four times. But the most recent meeting was a 42-35 victory by Ohio State in 2014 in a CFP semifinal.
The Buckeyes won the national championship the next week against Oregon.
Senior linebacker Tuf Borland, a two-time captain, said a mouthful about the Crimson Tide.
"Unbelievable talent. Unbelievable players,'' he said. "They have talent all over the place. They have a big, physical offensive line. They have playmakers on the perimeter. We're going to have to find another level for sure.''
How will Ohio State have to play defensively to beat this team?
Alabama has two Heisman finalists in quarterback Mac Jones and receiver DeVonta Smith and a 6-foot-2, 230-pound beast of a running back in Najee Harris.
Jones is completing 77 percent of his passes and has thrown for 4,036 yards and 36 touchdowns; Smith has caught 105 passes for 1,641 yards and 20 touchdowns and Harris has run for 1,387 yards and 24 touchdowns. He averages 6.1 yards per carry.
"I don't want to get too into specifics, but we talk about keeping them inside of us and keeping them in front of us,'' Borland said. "You have to be locked in every play because (Harris) can hurt you. He's a bigger back, but he shows great patience and great acceleration when he wants to turn it up into the hole. Huge challenge. He's a great player. They have a great offensive line as well. We'll have to be ready for the challenge.''
Alabama could get an immense boost with the return of receiver Jaylen Waddle. He incurred what has been called "a significant ankle injury'' on October 24 against Georgia.
Saban said December 16 that Waddle was out of a walking boot and running on a treadmill. He has been cleared to practice this week.
Buckeyes running back Trey Sermon did not elaborate much on Alabama's defense.
"They just fly to the ball and they make plays,'' he said.
Saban said a lot of nice things about the Buckeyes. He was mostly vanilla, though, in his descriptions.
"These guys are very well coached,'' he said. "Ryan Day has done a great job there. A very challenging game for us all the way around. These are the kind of games where if you are a competitor you look forward to playing in. This is an opportunity for our players to compete against a great team. The guys you play against (in this game) might be the best guys you play against all year.''
Clemson coach Dabo Swinney got his comeuppance in the Sugar Bowl after he ranked Ohio State 11th in the USA Today coaches poll.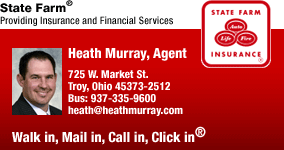 This week, the Buckeyes will face a team in which the coach had them ranked fifth behind SEC team Texas A&M.
Day wasn't biting on the question about possible disrespect.
"Until you just said that I wasn't aware,'' he said of Saban's ranking. "I don't look at those things too much. I respect everybody's opinion, but what matters is playing the game.''
Day threw nothing but bouquets in Saban's direction. It was a day for fluff.
"Again, nothing but the utmost respect for Coach Saban and his staff,'' he said. "Anytime you get to this level you've got to be on your game because you are going against the best in the world. Certainly, Alabama is. Coach Saban's career speaks for itself. Yeah, I've watched him win a lot of national championships. When you get to this level you know it's going to be hard.''