Ohio State has a plethora of options, but a paucity of answers, as it struggles to integrate new players with holdover talent to form a consistent product game-to-game.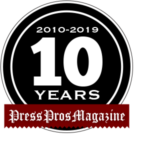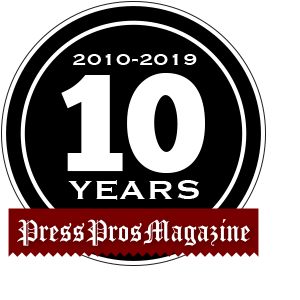 There were too many other nagging questions after a 77-60 loss Sunday at Minnesota for Ohio State coach Chris Holtmann to devote additional concern to matters that might render him sleepless the rest of this month.
Holtmann must first ponder where his team's enthusiasm and energy disappeared, whether OSU's capable scorers can prove themselves reliable scorers and which three or four players he must pare from a rotation that's way longer on participants than it is difference-makers.
Once those mysteries are solved – assuming they are – Holtmann can tackle the vexing issue of defending much more accomplished Big Ten bigs than Minnesota's Liam Robbins, who punished the No. 25 Buckeyes with 27 points and 14 rebounds.
"We have to do some things better, there's no ignoring that," Holtmann said. "We got outplayed and outcoached tonight. We have to do some things better, and that's what we're looking for as we move forward.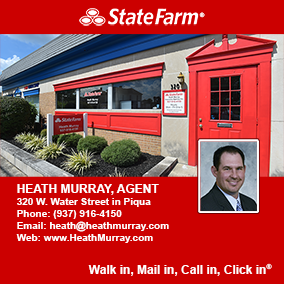 "They're a good team. They're a really gifted team. But I think we can do some things better to put ourselves in a better position."
OSU (8-3 overall, 2-3 Big Ten) will have to be much better with challenges like Iowa's Luka Garza and Illinois Kofi Cockburn on the horizon.
Against Minnesota, Ohio State would have gladly accepted a scenario where it held Marcus Carr to 15 points on 3-of-12 shooting. That was the pre-tip emphasis, given Carr's 35 points in a home win over the Buckeyes last season and his game-winning three-pointer just before the buzzer in Columbus.
OSU swarmed Carr with a double-team every time his teammates screened for him in the key, limiting him to one field goal attempt in the first half.
Minnesota nevertheless moved to a 16-5 lead early, held off a brief Ohio State rally that momentarily secured the lead, and moved back in front, 43-37, at half.
Carr had only one point at the break, but teammate Both Gauch had seven and Gabe Kalschear had eight.
They finished with a combined 23, and Jamal Mashburn Jr. offered 10 off the bench, which made it easy for the Gophers to expand their lead beyond double figures by the midpoint of the second half and coast home comfortably.
Such balance is what's missing for Ohio State right now.
Duane Washington finally shot threes like he can, making 5-of-7 to score a team-high 21 points. But E.J. Liddell, OSU's leading scorer and rebounder, managed only 10 points in the post against the 7-0 Robbins, a junior transfer from Drake University, who blocked five shots and committed only two personal fouls.
"We weren't physical enough," Liddell said. "I put that on myself. I feel like I let down my team. (Robbins) is an aggressive big. He's good. He shoots threes. He gets to his spots. Our preparation was to take him out of his spots. We didn't do that. I didn't do that. He got to his spots and did a really good job."
The No. 21 Gophers clearly have defined roles and play to those assignments, which is something Holtmann is still searching for with the Buckeyes.
Transfers Justice Sueing, Seth Towns and Jimmy Sotos are all in the rotation, but none seem comfortable and none are reliable game-to-game.
Towns, who most anticipated would make an immediate impact, has been slow to recover from nearly two seasons lost to a knee injury. He entered the Minnesota game having scored in double figures in OSU's two previous games, but missed badly on all three of his field goal attempts in playing only three minutes.
Sueing took the ball hard to the rim twice early, but didn't do so again. His six points and five rebounds in 24 minutes is half the production expected of him if OSU is to be a Top 15 team.
Senior C.J. Walker scored just two points and contributed two assists in 23 minutes, a stat line no team can survive from its point guard.
Justin Ahrens played 21 minutes in search of the offensive infusion he sometimes supplies, but Minnesota limited his looks and held him to four points.
Holtmann has plenty of guys he can play, but few he knows exactly what they will supply. Sorting through the various combinations has prolonged locating the right mix so far.
"I think I have to figure out what that rotation looks like," the OSU coach said. "We have a lot of guys that bring positive things and may on one night fit in a certain game, but maybe in another game may not exactly fit.
"If that means we have to look at shrinking (the rotation), we may have to. It's a valid point. We're playing a lot of guys. Some new guys and some young guys. I don't know that I want to look at shortening it across the board but there might be a time I have to look at that."
Penn State comes to Columbus for a 6:30 tip on Wednesday, after which Ohio State plays its next four games against Big Ten members of the Top 25.
"One thing I know, I'm a junior, it's not going to get easier," Washington said. "No matter where you go or who you're playing against. The Big Then is the toughest conference in the country.
"(Minnesota) is rolling right now. They're playing some really good basketball and they were comfortable tonight in their own area. Our job was to come in here and make them uncomfortable and we didn't do our job at a high enough level. They just got what they wanted. They punked us, basically. It was their night."
Bruce Hooley is a former sports editor of the Troy Daily News. He hosts the Bruce Hooley Show from 5-7 p.m. Monday-Friday on 98.9 FM The Answer in Columbus (www.989theanswer.com) and the We Tackle Life podcast on iTunes and GooglePlay.