If you learned anything from Friday's big bowl games…it's that outcomes are determined on the field and not in the press box.  And this, too…there's a chance that a lot of teams are just about as good as the team we say they can't beat.  So don't be surprised when they do.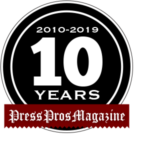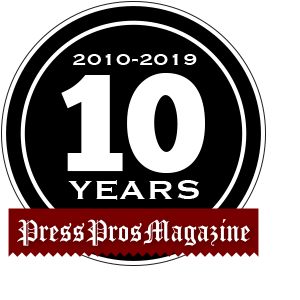 Admit it.  There's a lot of you that had given up on the Buckeyes season prior to Friday's Sugar Bowl game with Clemson – talked out of it.  You know it, and I know it.
I was marginally one of them.  And not because of the Buckeyes, themselves.
No, this has just been a season hard to love.  On again, off again, and like politics itself, hard to understand the logic sometimes when the SEC, the ACC, and the Big Twelve are playing…and the Big Ten decides it's best for everyone if it doesn't.
You can't be too careful, you know.
Or do you?  Which is another reason a lot of people, including Ohio State fans, never became invested in this football season.  Not until now!
49-28 went a long way, I'm sure, in making believers, or at least optimists out of those who thought that after Alabama drubbed Notre Dame their time could be used more wisely than to become immersed in the daily drama of who's tested positive and who's been cleared…just in case, you know.
But that all went away with Justin Fields resurrecting himself like New Testament Lazarus, throwing for 385 yards and six touchdowns against a Clemson team that's haunted since the 1978 Gator Bowl and the fall of Woody Hayes
It went away with Trey Sermon's 193 rushing yards, following his record-setting game against Northwestern when they needed that certain something they hadn't had all year…and he delivered.
And frankly, it probably went away with Dabo Swinney becoming too full of himself and his football team when he boldly pronounced that the Buckeyes were probably no better than the 11th best team in the country…because they hadn't play enough games, or teams as good as his.  Motivation comes in mysterious ways, and Swinney is old enough to know that words can actually do more to hurt your chances than sticks and stones.
If we've learned anything from Friday, it's this.  Modern sports, and college football in particular, is impossible to label, or even predict.  Everyone has good players now, and a lot of those players have unique individual motivations for having been passed over by the Ohio States and the Clemsons of the football world.
I think Cincinnati is a pretty good football team, but I wouldn't have bet the farm that they would lead a better Georgia team throughout the Peach Bowl and lose on a last-second 53-yard field goal…from a kid who had never even attempted a game-winning kick prior.
I think Northwestern is also a pretty good football team, and one that I had predicted would give Ohio State fits the week before.  But Auburn had more athletes, had played a tougher schedule, probably took the Wildcats (and the Big Ten) for granted in the Citrus Bowl…and got soundly beaten (35-19) as a result.
All of this contributes to my life-long theory that there are no 'upsets' in sports, just unexpected outcomes.  It's hardly an upset if an individual (or team) has motivation and really believes that he CAN WIN – prepares TO WIN – and then goes out and outplays an opponent and DOES WIN.  In the meantime sports writers use the term far too glibly, probably because they grew up reading it, and when someone goes out and wins unexpectedly it's called an upset.  Odds are, those who write that stuff never played a competitive down, or inning, in their life.  And, it borders on insult if you do.
Which, of course, brings us to Ohio State and Alabama now for the national championship next Monday night, when again…Alabama's played more games, better teams, and with more consistency than Ohio State.
We've seen this before, and with many of the same questions from their matchup back in 2014.
Alabama had played in the better league then, too, against better opponents, and had recruited more and better talent than anyone else in college football.  They still do.
Ohio State is the best in the Big Ten, but the Big Ten isn't that good this year when you consider that Michigan and Penn State are no better than sparring partners, competitively.  And…Covid, you know!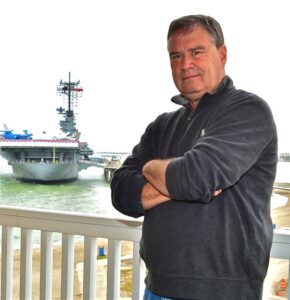 And yet, what Justin Fields, Trey Sermon, and the interior lines showed Friday night plays against anyone, anytime…when you play like that!
There'll be words written about Ohio State's suspect secondary –  that no one can cover DaVonta Smith.  Najee Harris can leap over unsuspecting linebackers like Notre Dame's Nick McCloud.  And suddenly, Mac Jones is the latest 'best' quarterback at 'Bama since Joe Namath and Blake Sims.
But remember 2014, and how on that night Ezekiel Elliott ran like Trey Sermon did Friday – when a quarterback named Cardale Jones actually stepped in and outplayed Blake Sims.  And then, of course, Oregon's offense was said to be far too advanced and intricate the following week for a Big Ten team to conquer.
So yes, we've seen this before, along with the hype, failed analysis, and oversights.  You can write about Jimmy and Joe, but never, ever, overlook Joe, even though it's harder to write about him because of the unbeknownsts that makes him tick – impossible to label, or even predict.  For just a brief week it's again about football – football players' football – unless (God forbid) there's…Covid!
And again, no 'upsets'.  Not at this point.
The investment is worth it.  Feel free!