How did they do it?  Probably because the Buckeyes weren't hampered as much by a limited schedule as some feared…and because Clemson wasn't as formidable as some claimed.  And, oh yes…there was this guy named Justin Fields.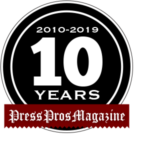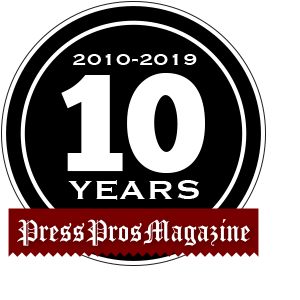 Columbus, OH – Few pundits around the country predicted No. 3 Ohio State could dominate No. 2 Clemson in the fashion it did.
The Buckeyes smoked the Tigers 49-28, racking up 639 yards of total offense and keeping a vaunted Clemson attack led by junior quarterback Trevor Lawrence and senior running back Travis Etienne at bay.
Not many guesses are needed to find out what the top note for the contest was, as Ohio State junior quarterback Justin Fields put together one of the most memorable nights ever by a Buckeye gunslinger. Here are the top takeaways from the College Football Playoff win.
A Game to Remember for Fields
Fields put together one of the greatest postseason performances ever by a postseason quarterback.
Criticized for a glut of interceptions in Ohio State's lone two ranked wins against Indiana and Northwestern, the Georgia native came out on a defined mission for revenge against Clemson and silence from doubters.
A primary criticism of the gunslinger in the contests against the Hoosiers and Wildcats was his unwillingness to sacrifice the big play, work through his progressions and take the easy, underneath completions.
When Ohio State needed to jumpstart its offense after a three-and-out its first drive? Fields found underneath throws to junior wide receiver Chris Olave for 11 yards and Sermon for 34 yards.
Neither were his first read on the play.
"Last week, a lot of people talking poorly about him as a quarterback," Ohio State head coach Ryan Day said. "And that bothered him. He didn't play well in that [Northwestern] game, and he knew it. But he learned a lot about himself as a quarterback this week. He got right back to work."
Clemson scored a touchdown of its own and Fields responded by bombing a 47-yard pass up the left sideline to sophomore wide receiver Garrett Wilson, picking up seven yards on a scramble and lasering a pass through to redshirt senior tight end Luke Farrell to tie the contest at 14 with 1:36 to play in the opening quarter.
Speaking of tight ends, through six games Ohio State's end men caught just 13 combined passes. It turned out to be a tactical advantage, because clearly Clemson wasn't ready to defend Farrell or junior Jeremy Ruckert.
Speaking of the latter, Fields tossed it to him on a beautifully designed throwback to put Ohio State ahead 21-14.
"Coach Day is one of the best I've ever seen at just scheming on defenses and making sure he finds the open play," Ruckert said. "Our tight end room has always been able to be a group to rely on, whether it's in the run game or being able to make plays. And I think you guys saw it today."
Then Clemson redshirt senior linebacker James Skalski ducked his helmet into a scrambling Fields' ribcage.
Fields came up grimacing noticeably, but fueled by adrenaline he reentered two plays later and soon tossed a score to Olave on a crisp comeback route.
Few thought he'd see the gridiron again in the first half.
"This is a feeling like no other," Fields said after the win. "I know my body's going to be hurting tomorrow morning, but it's worth it for this win. And for my teammates. That's really what pushed me."
That majority was wrong.
Wincing after every arm motion, he guided the Buckeye offense through a two-minute drill that culminated in a dart to Ruckert for six.
It all culminated in the possible play of the game, a picturesque 56-yard touchdown bomb to a fast-striding Olave.
"He takes a really tough hit, and he's looking at me, and I said 'How you doing, are you gonna be able to make it?' And he said 'I don't have a choice. I have to," Day said.
His play held so many memorable moments one almost forgets to note the statline. As many touchdown passes than incompletions, a Sugar Bowl record six scoring tosses. In total it read 22-of-28 for 385 yards with eight carries for 42 yards.
Most of that yardage came after the hit that would have sidelined 95 percent of quarterbacks.
"The conversation we had [this week] was, 'You go out and you play good in this game, and you win this game, nobody's gonna remember the Big Ten Championship Game," Day said. "They're gonna remember this one. And they'll remember it for a long time in the history of Ohio State football. And what does he do? He goes out and throws six touchdown passes."
Sermon Preaching Again
Fields needed a complement in the backfield, and Sermon provided the perfect option.
The Oklahoma transfer gathered 193 yards on a workhorse load of 31 carries, finding the end zone once. He also caught four passes for 61 yards.
"The last two games he's been excellent. I mean he's been a big-time back, like a difference maker," Day said. "He really wasn't early on [in the season]. I think he was kind of finding his way. But wow. Whether it's in the pass game, whether it's in protection and obviously running the football — he's been special."
This on the back of a school-record 331 rushing yards against Northwestern.
Perhaps the biggest aspect of Sermon's game was his ability to convert third downs.
After Fields' injury Ohio State went on the hunt for a three touchdown lead prior to the first half's end, but faced third-and-9. Day dialed up a handoff to Sermon, a conservative call that looked as thought it intended to kill the clock. But Sermon planted his foot, cut and drove a pile of Clemson defenders forward for a 10-yard first-down run.
Fields checked down to Sermon on a third-and-10 in the third quarter, Sermon made two defenders miss and moved the chains.
"It feels great, especially having a guy like Trey back there," redshirt junior guard Wyatt Davis said. "As long as we can get him some creases, he's gonna make something special happen out of it."
He did it on chunk runs. as well.
Eight runs were logged at over 10 yards, Ohio State's offensive line paving the way for a dominant day even without starting left guard Harry Miller, out due to COVID-19.
Backup guard Matt Jones went out with injury, giving playing time to freshman offensive tackle Paris Johnson at the position. Still, the Buckeyes imposed their will to the tune of 5.8 yards per carry as a team.
Clemson, the No. 2 defense in the country for sacks, grabbed just two quarterback takedowns.
"You've gotta give a lot of credit to our offense line and our tight ends. There was a point there where we weren't gonna run Justin, and the defense knew it," Day said. "We weren't getting the extra hat, it was ugly, but we had to make it work and those guys played good.
Hilliard Leads Forceful Front Seven
Summing Friday up in one word for Ohio State? Redemption.
The Buckeyes found redemption after a fourth loss in four tries against Clemson in 2019.
Olave found redemption after breaking off his route and ending the game when Fields threw where he was supposed to be for an interception, piling up six receptions for 132 yards and two touchdowns.
Fields found plenty of redemption, as stated above.
But the longest redemption arc? That goes to the Buckeyes' redshirt senior linebacker Justin Hilliard.
Hilliard is the last remaining member of Ohio State's 2015 recruiting class, sidelined multiple seasons after torn biceps and an unstoppable stream of other injuries.
The former five-star recruit's career appeared dead in the water even after he finally became healthy, benched behind second-level defender after second-level defender that came through Ohio State.
Against Northwestern he delivered needed coverage in space and a key interception. Against Clemson he outdid himself.
Hilliard finished third on the team with eight tackles. Any time he hit a Clemson ball carrier it seemed the runner went backward.
His biggest hit, arguably, came on a key third-quarter third-and-1 keeper by Clemson junior quarterback Trevor Lawrence that stopped the dual-threat short of a first down.
After a false start, the Tigers were forced to punt.
The entire front seven came to play for Ohio State Friday, however.
"I thought the gameplan was excellent by our defensive staff," Day said. "I thought our defensive players really spent a lot of time putting it on the field and they executed at a high level. I thought our D-line was awesome."
Defensive ends Jonathon Cooper and Tyreke Smith each picked up a sack.
Senior defensive tackle Haskell Garrett batted down a pass, forced a key fumble and generated constant penetration.
Junior defensive tackle Tommy Togiai batted down a throw of his own and terrorized from the one-technique position, coming up with four tackles and one tackle for loss.
Redshirt senior linebacker Tuf Borland picked up Defensive MVP honors in an eight-tackle night.
Senior linebacker Pete Werner led the game with nine tackles. Ohio State's defensive line was in the face of Lawrence all evening.
While he threw for 400 yards, much of it in garbage time, the defense came through with key momentum-maintaining stops to give Ohio State its cushion.
On the ground? Clemson gained just 44 yards.
Now a new challenge awaits Jan. 11 — No. 1 Alabama, a team with first-team All-Americans at quarterback, wide receiver and running back.