It's seems as though it's the Buckeyes against the college football world because many don't think they are worthy of the playoffs having played only six games.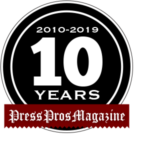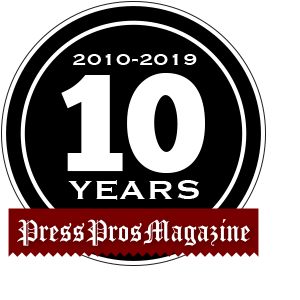 Columbus – To hear Clemson coach Dabo Swinney talk, maybe even Wake Forest or Vanderbilt should be in the College Football Playoff ahead of Ohio State because they played more football games.
It didn't matter to Swinney that the Big Ten, not Ohio State, came up with a nine-game regular-season schedule that provided no bye weeks to make up games affected by COVID-19 infections.
Or that these are pretty rugged times during a world pandemic that has taken the lives of 260,000-plus Americans.
Swinney ranked Ohio State 11th in the USA Today coaches' poll. None of the other 60 voters had the team outside the top 10.
The Buckeyes, he basically is saying, maybe belonged in the Duke's Mayo Bowl for playing only six games.
"As I said earlier, there's no question Ohio State is good enough to beat us, they're good enough to beat any of these four (playoff teams), they're good enough to be the national champion," Swinney said. "That's not a question at all. I didn't rank anybody who didn't play nine games or more in the top 10. That's why they were 11. I just don't think it's right. That three teams have to play 13 games to be the champion, and one team has to play eight."
Ohio State (6-0) and Clemson (11-1) will play for the second straight season in a CFP semifinal in the Sugar Bowl at approximately 8 p.m. Friday inside the Super Dome in New Orleans.
The Buckeyes have not beaten the Tigers in four meetings, and that includes a 29-23 loss last season. They are 7 ½-point underdogs.
Clemson will be without offensive coordinator Tony Elliott and one unnamed scholarship player because of positive tests for the virus.
Ohio State won't release its unavailability report until two hours before kickoff, but it's expected it will be near full strength to include receiver Chris Olave and punter Drue Chrisman.
What would any sports story be these days without writing about the virus?
If the Buckeyes have an advantage of playing only six games, shouldn't the Tigers have an advantage with ACC protocols that are far less strict than the Big Ten.
"Full strength is a floating target right now because there's guys who come from isolation, and then they have a protocol to get back onto the field," Day said. "I think there's certain levels of return to play, and all those guys who were missing there for the last month are working their way back into it. We are getting a lot of guys back. But to say 100 percent . . . it's different this year. But the good news is they are working their way back and getting stronger every day."
Day said he wasn't going to "spend time thinking about" the teams not having the same protocols.
"I'm tired of that. It's just what it is," he said. "As long as the guys are healthy playing the game, that's what matters."
But the biggest story has to be what Swinney has said about the Buckeyes not having a full resume. Of their six games, only Indiana and Northwestern have winning records.
They should be in a nasty mood after all the darts they have taken to the backside.
All-American offensive guard Wyatt Davis was matter of fact when he talked about the slight from Swinney.
"We're going into this game not respected at all,'' he said.
Second-year coach Ryan Day has side-stepped the issue like one of his receivers juking a defensive back.
"Our guys are excited for this game no matter what,'' he said. "You're in the CFP and playing for a national championship. We don't need much more motivation than that. The highest motivating thing for us is we'll have the opportunity to tell a great story."
His team has been criticized for struggling against the only two opponents with any kind of muscle. There was a 42-35 victory over Indiana in which a four-touchdown lead almost was blown. Then there was a 22-10 win over Northwestern in the Big Ten championship game that didn't win the team any style points.
Is a team that has played six games better off physically than one that has played 11?
Day also has dodged that question.
"I don't think we've, as a team, played our best game yet,'' he said. "I'm not sure Justin (Fields) has, either, but that's the challenge.''
What Swinney didn't say is that Clemson had 11 games to break in four new starting offensive linemen and other players. Ohio State, on the other hand, might as well be in mid-October form and still working in two new defensive backs, a player in cornerback Shaun Wade who has switched from slot cornerback and a bevy of new defensive linemen.
No player on the field tonight will be under more scrutiny and under more pressure to perform than Fields.
We all know his story. He was one of the Heisman Trophy front-runners after the first three games and said to be the No. 1 or No. 2 pick in the 2021 NFL draft.
Then came a three-interception game against Indiana that can best be described as a stinker. Against Northwestern, he was 12-for-27 for 114 yards and two more picks.
ESPN football analyst Adam Schefter is predicting that Fields will be a top 10 pick, but that he has a lot of holes in his game.
There is a long line of critics standing behind Schefter taking shots at the redshirt junior.
Fields has never made excuses.
"I just have to be flat-out better and that's that," he said after the Big Ten championship game. "I'm not trying to make any excuses. I just have to be better. For this game, I have been preparing my butt off. I haven't prepared like this the whole season, so maybe I played the way I did because God was just trying to tell me, for this game, that you need to lock in this game, you need to prepare for the game."
No one knows Fields better than his offensive linemen, running backs and receivers, and Davis said there's nothing to worry about.
"You can tell he has that look in his eyes that he wants to excel,'' Davis said.
Center Josh Myers waved off the question of there being so much pressure on Fields.
"There's no doubt a lot of pressure on Justin's shoulders in a game like this,'' he said. "But to be fair there's always a lot of pressure on his shoulders.''
Receiver Chris Olave is another Buckeye who is seeking redemption. This season, he has been playing like a first-round draft choice with 36 catches for 528 yards and five touchdowns in five games.
It's what happened in the last Clemson game that has motivated him since snow was on the ground last January.
In a last-ditch attempt to win the game, Ohio State drove to the 23-yard line until Fields was intercepted in the end zone by defensive back Nolan Turner with 37 seconds to play.
Fields was flushed out of the pocket and Olave, thinking the play was broken, ad-libbed by cutting sharply to the left rather than stick with the pattern designed for him to break right.
Turner was the only player in the area and easily picked off the pass.
End of game. End of dream.
"I know he took last year personal, maybe a little more personal than he should,'' offensive coordinator Kevin Wilson said. "But I think that's what competitors do. I talked to him after that game. All we talked about is getting another shot at playing Clemson and another shot at playing for a national championship. A year later, we're right back in the same scenario. I know that he just wants to make the most of it.''
Ohio State players are just relieved to be getting this opportunity after the Big Ten voted not to have a football season until the winter or spring of 2021, if at all, and then reverse course.
Day, Fields and cornerback Shaun Wade were vocal in their outrage that the conference was planning to sit out the season when the SEC, ACC and Big 12 were full go.
"We've been talking all year about getting back to this,'' tight end Luke Farrell said. "This is all I wanted all year – to have another shot at this game.''