The redshirt junior quarterback has led his team to 19 victories in 20 games since last season and another appearance against Clemson in the College Football Playoff, but his missteps against Indiana and Northwestern have hurt his standing.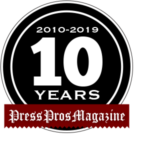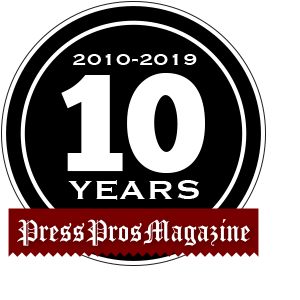 Columbus, OH – There has been a lot for Justin Fields to compute in the days leading to the most important football game of his life, and what makes it worse is when he is sequestered in his off-campus apartment with only dog Uno as companionship.
Within those walls, the Ohio State redshirt junior quarterback easily can go to a dark place if he lets his mind do that.
Yes, Fields has led the Buckeyes (6-0) to a College Football Playoff semifinal against Clemson (10-1) at 8 p.m. or so in the Sugar Bowl on Friday inside the Super Dome in New Orleans.
He cannot wait to get another shot at the opponent the Buckeyes outplayed in the Fiesta Bowl in a CFP semifinal last season only to lose 29-23.
"That game hurt us a lot last year,'' Fields said. "We're just excited to be on stage with them and have a chance to play those guys.''
No question, the team wouldn't have made it this far without his big right arm, his ingenuity, and sometimes…his legs.
But no college star has undergone such harsh criticism and scrutiny as Fields. Draftniks have cut him to bite-sized pieces, saying he has dropped from being the No. 1 or No. 2 overall choice in the 2021 draft to as low as ninth and the third quarterback taken. He has been skewered for holding on to the ball too long and sometimes getting flustered.
In a lot of ways, his numbers are the same or superior than last season when he was being proclaimed as the next great thing lining up in the shotgun formation.
In six games, Fields has completed 119 of 164 passes for an astounding 72.6 percentage, 1,521 yards and 15 touchdowns.
Last season, he was 238-for-354 for 3,273 yards, 41 touchdowns and a 67.2 completion percentage in 14 games.
The jabs have come from clunker games against Indiana and Northwestern – the two most crucial in getting the team this far – when he was intercepted three times and two times, respectively.
One pick against Northwestern was the fault of true freshman receiver Julian Fleming, blowing an assignment by cutting up the sideline rather than staying the course on a down-and-out pattern.
Those games took him out of contention for the Heisman Trophy. The results of voting won't be released until January 5, but he finished seventh.
Fields has been stoic, at least on the outside.
"I feel like everything happens for a reason," he said. "I think what happened in those games and me not playing as well as I wanted to is maybe God was sending me a message that I need to do more and work harder. So that's kind of how I'm looking at it. I'm looking at it as a challenge. For this game, I've been preparing my butt off. I haven't prepared like this the whole season."
In August, when it wasn't certain the Big Ten would have a season, Fields commented that, sure, he wanted to win the award. But, he said, the team comes first and "so if none of that happens, I'm fine with the national championship trophy sitting in front of the Woody (Woody Hayes Athletic Center).''
Second-year coach Ryan Day, whose reputation as a quarterback whisperer got Fields to pick the Buckeyes after he decided to transfer from Georgia, has had to answer questions about jersey No. 1 since that Indiana game.
He has stood by his man.
"We've got one of the best quarterbacks in the country and he didn't have his best game yesterday, but he'll come back," Day said after the Northwestern game. "He'll play well (against Clemson)."
Day was asked how much the Clemson rematch would mean to Fields' legacy at Ohio State, and he dodged that question like someone not wearing a facemask in a crowd.
"We've asked for this opportunity and now we have to go with it,'' he said.
Day pointed out that Northwestern was Fields' third game in 42 days because of COVID-19 cancellations against Maryland, Illinois and Michigan.
In that game, he was a dreadful 12-for-27 for 114 yards, two interceptions and three sacks.
The passing game was so out of sorts that the Buckeyes needed a team single-game 331 rushing yards by Trey Sermon to win the conference championship 22-10.
Fields began the season like a kid having mastery over an Xbox game. After three games, he had thrown for as many touchdowns (11) as incompletions.
Who does that? He did.
Fields was 20-for-21 for 276 yards and two touchdowns against Nebraska, 28-for-34 for 318 yards and four touchdowns against Penn State and 24-for-28 for 314 yards and five touchdowns against Rutgers.
Then came Indiana, and it turned so many football people against him. He threw into coverage and off the wrong foot and flat out looked as if he had no plan whatsoever.
ESPN analyst David Pollack has torched him like dry straw.
"And Ohio State, they're not having a great team," Pollack said. "You can spin it however you want. The way they started the season, I thought, 'Dude.' I watched Justin Fields and I was like, 'Oh, my God. This dude has closed the gap with Trevor Lawrence,' from one of those players that you go, 'Oh, my God,' like, 'This dude comes around once every 15 years.' And slowly, though, now you've seen, 'Whoa, not even close.'''
Pollack explained why he is down on Fields.
"Taking a couple steps back, confused a lot, doesn't know how to get rid of the football, doesn't check the football down like you'd like to, not seeing it the way you would want to," he said.
Matt Miller of Bleacher Report said Fields has crapped out against the best defenses he has faced and that "his decision-making and processing speed have been notable concerns.''
One of the biggest red flags has been Fields holding on to the ball waiting for receivers to break open. He has taken 12 sacks, or an average of two per game.
Never mind that the man is refusing to give up on a single play with angry 300-pound men charging at him and that his massive offensive line gives him seconds longer than most quarterbacks.
"Justin Fields' internal clock remains a concerning issue,'' wrote Dane Brugler, the draft analyst for The Athletic. "It leads to inefficient reads, missed open underneath targets and sacks.''
Brugler has rated Brigham Young quarterback Zach Wilson higher than Fields most of the season. Let it be known that Wilson couldn't beat Coastal Carolina.
His argument against Fields is that quarterbacks who can't sense pressure from the rush or make reads when the game is going fast don't pan out in the NFL.
Criticism like that was muted in 2019 when Buckeyes quarterbacks were sacked 35 times in 14 games, or a 2.5 average per game.
There is one voice shouting on Fields' behalf. Super Bowl winning quarterback and pro football analyst Trent Dilfer said he's going to be just fine.
In fact, Dilfer said Fields and Trevor Lawrence of Clemson should be in the running to be the No. 1 overall pick.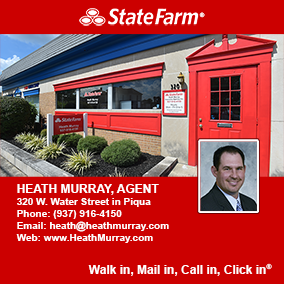 "I don't think the gap between Lawrence and Fields is as big as everyone is saying," Dilfer said. "I had a guy in the NFL that I really respect call me last week and say, 'I'm watching Field's tape and I'm early to the party here and he's blowing me away! He's the opposite of what I'm being told he is.' I said, 'Yeah, I've been kind of saying that, but I've been quiet about it, so let me watch the tape.'
"So, I'm on vacation and I put on three tapes of Justin, and I'm like, 'Whoa, this guy has really grown!' You watch his tape and he's doing stuff that people say he can't do. Tight window throws, deep out cuts, getting to his No. 2 and sometimes his No. 3 (targets), seeing the field horizontally, having wider field vision, handling the pocket. I was really impressed.''
Dilfer said it's doubtful whether many NFL general managers have taken a close look at college players.
"They are doing the same thing we do and are watching them on TV,'' he said. "When they start doing the work and they start diving deep, deep, deep into every single snap, I think you're going to see the gap close between Lawrence and Fields. I think it's going to be one of those either/or things and teams are going to be fine with either."