Statistically, the secondary would seem to make Ohio State susceptible.  But the front seven has been so good the question is…can it make Clemson one-dimensional?  Andy Anders writes about the Buckeyes best strength on defense.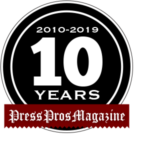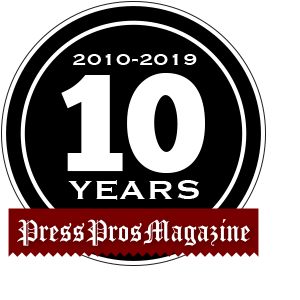 Columbus, OH – Lost in the catastrophic kerfuffle that has been Ohio State's secondary play at times this season is a front seven that is one of the more undervalued across college football.
Most forget that while Indiana redshirt sophomore quarterback Michael Penix carved Buckeye defensive backs like a Thanksgiving turkey Nov. 21, amassing 491 yards through the air, the then-No. 9 Hoosiers dolled out a dismal -1 rushing yards.
With Clemson junior quarterback Trevor Lawrence on the docket for the team's College Football Playoff game Friday, Ohio State's defensive line and linebackers could be the key to hemming in the Tigers' rushing attack and slowing the gunslinger with steady pressure.
"They have a formula," Ohio State defensive coordinator Kerry Coombs said about Clemson. "They've got talent across the board. From the numbers to the numbers. And so if you went into a game and said 'We're gonna take this one thing away,' they have plenty to beat you somewhere else."
Ohio State's defense in 2020 could be a Batman villain.
It's two-faced.
The Buckeyes are No. 104 out of 127 college football teams in passing yards allowed per game, surrendering 260.8 per game to opposing throwers of the football.
Against the run? They're No. 7.
Such a stark difference does not occur without a major execution gap between back-end and front-end defenders, but it still rings out as a compliment to the play of the latter.
"When you're gonna play teams like this, you've gotta have speed on the field," Coombs said. "And you've gotta figure out a way to get fast guys out there playing in the right areas."
It goes without saying Friday's showdown with No. 2 Clemson will be the most important contest of the season for said front seven to show up in.
Stakes aside, there appears to be a path that arose in a second-half shutout against then-No. 14 Northwestern in the Big Ten Championship game for Ohio State's defense to find success. And it hinges on its linebackers and defensive linemen.
Shut down the opposing running back, force the other side to become one dimensional, attack the pocket and eliminate big throws downfield.
"Defensive lines, I feel like, are the key to winning a game," redshirt senior defensive end Jonathon Cooper said. "Defensive line, offensive line, that's where everything starts. Obviously we have to play extremely well, and play our best game."
Such things can be written and said in a few keyboard presses or movements of the mouth. They're much harder to actually accomplish.
Clemson senior running back Travis Etienne is one of the best backs in the country, with enough quickness to burn the opposition at a hint of daylight.
The Buckeyes managed to corral him a year ago though — allowing just 36 yards on 10 carries — and after several departures from the offensive line in front of him, Etienne's yards per carry dipped from 7.8 in 2019 to 5.6 this campaign.
He did stack up 124 yards in 10 attempts against a stout Notre Dame defense in the ACC Championship game, however.
Senior defensive tackle Haskell Garrett is well aware of Etienne's strengths.
"His vision," Garrett said. "His ability to see an open gap and hit it. His ability to run downhill, and he's a downhill runner, he's a very hard runner. And he's fast. So we've got a great challenge in front of us and it's gonna be a good game."
One other important element in Etienne's game is his ability on screen passes, a true test for Ohio State's linebacking core. He burnt the Buckeyes for two scores on such plays a season ago.
Senior linebackers Baron Browning, Justin Hilliard and Pete Werner will need to deal well in space covering the Louisiana native.
"He's so versatile with the ways he can attack you on defense," Werner said. "He can run the ball very well, and it's shown when defenses have gotten lazy and gotten out of their gaps. He'll expose them, as well as he can catch the ball on a screen and go a long way."
When it comes to pressuring opposing quarterbacks, that's something Ohio State's done with consistency this year as well.
Despite the 491 yards Penix accumulated through the air he faced a constant battlement of defenders in his face, and he's not alone. In just six games the Buckeyes gathered 17 sacks, a clip of 2.83 per game.
Four different players, all defensive linemen, have at least two quarterback takedowns on the season. Garrett and primary defensive tackle counterpart Tommy Togiai have two and three, respectively, an unusually high sack rate for the position.
The duo has been a brick wall in the middle of Ohio State's defense this season.
"Tommy's a great player," Garrett said. "Just including me, we've played behind great players. His growth is just his knowledge of the game, and you're not guessing on what's coming. He's in the film room, he's doing the extra work. Writing great notes and paying attention in the meeting room."
Garrett himself took home first-team All-American honors from CBSSports this week.
With Werner, redshirt senior linebacker Tuf Borland and Browning emerging as the three leading tacklers for Ohio State's team this year, experienced second-level support is there for a physical defensive line. 
Now it'll be about eliminating the big play. Ohio State ran more soft zone coverage to alleviate such concerns against Northwestern, and while the Wildcats found far too much room on intermediate throws in the first half, the Buckeyes' cornerbacks adjusted eventually.
It'll be up to them and the safety combo of junior Josh Proctor and redshirt sophomore Marcus Hooker, both maligned for surrendering explosive gains, to keep Clemson in front of them.
"I don't think anybody stops [Clemson]," Coombs said. "You want to try to slow them down, you want to try to contain them, you want to try to eliminate those big plays. They do it to everybody. Their explosive tape is the longest tape that you've ever seen."
If Ohio State can execute such a gameplan, it may stand a chance to slow down the nation's No. 3 scoring offense.
The Sugar Bowl kicks off at 8 p.m. Friday.