Playing short-handed and without the intensity of surprising group of 'Explorers', UD dropped its second game of the season in non-inspiring fashion.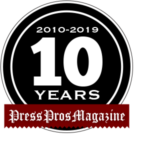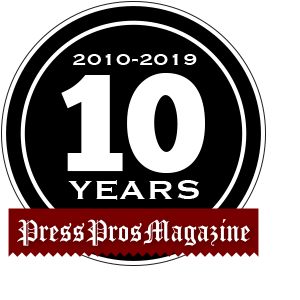 Dayton, OH — Even before the Dayton Flyers made their well-choreographed and exceedingly loud entrance on to the University of Dayton Arena floor Wednesday night, they were down three pieces.
It was like starting a chess match with a pawn, a bishop and a knight missing.
For the second time, Chase Johnson left the program, making the announcement on Instagram just hours before UD's Atlantic-10 opener against La Salle.
Elijah Weaver and R.J. Blakney were sitting in street clothes with injuries, giving coach Anthony Grant a hand full of deuces and treys, with no trump cards.
And it showed. The Flyers and LaSalle, picked to finish near the bottom of the A10, set the game back several decades, back to short shorts, two-handed set shots, underhanded free throws and the center jump.
The outcome was stinging and stunning:  La Salle 67, Dayton 65. La Salle hadn't won a gsme in UD Arena since 1999, 14 losses in a row.
It ended with a crescendo of UD turnovers, missed shots and missed rebounds.
There was a positive, if one can stomach a positive after losing a home game to La Salle.
With Chase Johnson gone, freshman Mustapha Amzil made his collegiate debut and he didn't come off the bench. The 6-foot-10 forward from Helsinki, Finland started…after practicing only three times with the Flyers. The first time was Sunday.
He turned into the Flying Finn. He played 36 minutes and ripped in 22 points and grabbed seven rebounds.
He didn't score until 5 1/2 minutes were left in the first half. But he scored UD's last seven points of the first half and the first 10 of the second half – 17 straight points for the Flyers.
His 22 points are the most scored by a freshman in his first game since Marcus Johnson scored 23 against Austin Peay on November 11, 2002.
The Flyers could have used three more, mainly because UD's best scorer, Ibi Watson, was off kilter with 3 of 10 shooting for nine points, half his average. And Rodney Chatman was 1 for 6 for two points while spending 33 minutes on the floor.
The game began as if LaSalle might be the first basketball team since the 1920s to not score in double figures. The Explorers started out as if the game's object was to miss that orange ring hanging on the window. They began the game 1 for 12.
That enabled the Flyers to construct a 16-2 lead and it looked as if UD was about to kick the 'La' out of La Salle. But the Explorers got a handle on things and crept to within two points late in the first half.
What happened?
"You mean the first half?" said Jalen Crutcher, who scored 19 and nearly bailed all the water out of the sinking canoe with a trey that tied it, 65-65, with a 1:10 left
"I felt like we didn't play together as a team," said Crutcher. "As they came back at us we tried to do it by ourselves. We tried to do stuff on our own. That was really it…and a lack of effort."
It continued into the second half with the now 4-and-5 Explorers staying a sneaker-step or two ahead of the Flyers.
That's until Crutcher hit the three to tie it at 65-65. La Salle committed a turnover and Rodney Chatman was fouled, a two-shotter. The first was an ugly miss and the second was even uglier, banging so hard on the front of the rim it nearly bent it.
La Salle retrieved the ball and called time with 29.5 seconds left. The Flyers permitted point going Ayinde Hikim to stand in place dribbling away the clock. He finally flipped a pass to Clifton Moore to the left of the foul line. With the shot clock expiring, Moore buried the shot and buried the Flyers. It put La Salle ahead by two with 2.5 seconds left.
The Flyers needed a miracle. There was none to be had.
"The story was told by what we didn't do in the second half," said UD coach Anthony Grant. "Defensively, late in the first half and throughout the second half, their effort was better than ours. Their resolve and their grit was better than ours.
"They beat us to all the 50/50 balls, they got us at the three-point line, they got us at the rim, they got us with their second shots," Grant added. "They understood the focus and the effort they needed to have."
That about covers it all.
"It's a lesson for us. We have to come out every single day with every guy and be willing to do the things that are required."
But Grant didn't have all the players to come out and do what was necessary. Two were injured and Johnson left the program, which is why Amzil played.
"Unfortunately, after close evaluation and consultation with my family and my doctor, I have decided that it is in my best interest to step away from basketball and focus on my health and school.  This has been a very hard decision to make.  But after a long road of obstacles, it has been become clear to me that my health means more to me than anything at hand,"   Johnson wrote on Instagram.
Enter Moustafa Amzil.
"He did a good job for us, especially with only three practices," said Grant. "He understands systematically of what we're doing, especially on the defensive end, there is a lot to learn. I wouldn't expect him to be up to speed so much. But he has a very high basketball IQ. He was able to pick up a lot in a short period of time and be functional out there for us. For a guy playing his very first game he did some good things."
Amzil actually hadn't played a competitive game since last March because they shut down play in Finland due to COVID-19, but he was able to work out and practice with the Finnish National Team.
"I worked out with the (UD) coaches when everybody else went home for Christmas," he said. "That helped me be ready. I'm not happy (about his 22 points). I'm thankful I was able to play. I'm not happy because we lost."
Amzil was not aware he scored 17 straight points late in the first half and early in the second half.
"Early in the game, I had to get used to it," he said.  "It was fast. In practice we didn't go that fast. It is faster than I am used to, but now I'm getting used to it. And it is more physical and I had to get used to that.
"I didn't know I scored 17 in a row," he said. "I got great teammates. If somebody is open they get the ball. They get you the ball."
If only they could have delivered him the ball one more time.