Buckeyes will go into College Football Playoff semifinal against Clemson with bad memories of the Tigers' quarterback hurting them badly with his feet as much as his arm.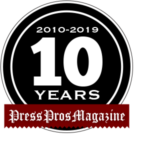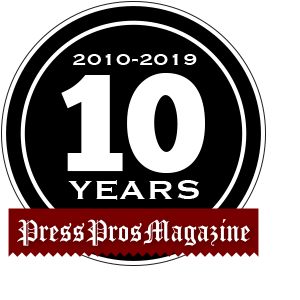 Columbus – It was halftime of a College Football Playoff semifinal between Ohio State and Clemson, and it was not a happy place inside the Buckeyes locker room in the bowels of State Farm Stadium.
Somewhere in one corner, defensive back Shaun Wade could not be consoled after being ejected with 4 minutes, 47 seconds left in the second quarter after being flagged for a hard-luck targeting call on a cornerback blitz of Tigers quarterback Trevor Lawrence.
Almost one year later, critics are saying that was the turning point in Clemson flipping a 16-point deficit into a 29-23 victory.
Two minutes and two seconds after Wade was banished, Tigers running back Travis Etienne scored on an 8-yard run with 2:45 left in the quarter.
Then it was 16-14 after Lawrence scrambled 67 yards for a touchdown with 1:10 left. That drive took all of 45 seconds.
Ohio State players have been reminded exactly what the loss cost them every single day. There is a sign with the final score inside the Woody Hayes Athletic Center.
The teams will meet in the Sugar Bowl at 8 p.m.-ish on Friday in the Super Dome in New Orleans.
Wade, for one, passed up a chance to become a high draft pick in the NFL to get another shot at Clemson.
He did not elaborate on the targeting call during a Zoom teleconference on Tuesday.
"At the end of the day, it's a team sport, not a 'me' sport,'' Wade said. "It's a new team, new day, new us. I'm just looking forward to getting a chance to play."
Everyone knows the story lines to this game. The teams have played four times since 1978 – three times since 2013 – and Clemson has won them all. Three games have been decided by a total of 13 points.
"I characterize it as we've never beat Clemson,'' Wade said. "So, we've got to beat them. In our past history, we've never beat them, so that's our goal and we'll go from there."
Always informative and cordial when speaking with the media, one could tell Wade didn't want to talk anymore. He couldn't wait to get a second chance at the Tigers.
It was a total team screw-
up by the Buckeyes that allowed Clemson back into the game. They gained 517 yards to Clemson's 417. They dominated the football to the tune of 33 minutes, 27 seconds in possession time.
And they didn't win because of turnovers, penalties, an inability to finish drives and one controversial replay reversal of a fumble recovery for a touchdown.
The offense blew opportunities to score touchdowns in the red zone at the 4-, 5- and 16-yard lines in settling for field goals by Blake Haubeil.
On Ohio State's final possession, receiver Chris Olave, anticipating an ad lib by quarterback Justin Fields, sharply cut left in the end zone rather than stick with the original pattern designed for him to cut to the right.
Nolan Turner intercepted with 37 seconds remaining, and that was that.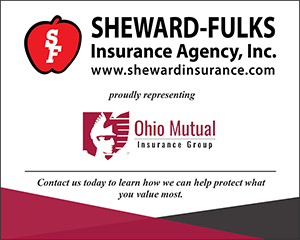 Long before that, though, the defense broke one of its cardinal rules by allowing the big play such as Lawrence's touchdown run.
The Tigers needed just 10, five, seven and four plays to score their touchdowns.
Allowing big plays has bled into this season with Indiana quarterback Michael Penix throwing for 491 yards and five touchdowns in a 42-35 Ohio State victory.
Michigan State backup quarterback Payton Thorne came in for Rocky Lombardi and completed his first 12 passes before being picked off by Wade.
Nebraska and Northwestern had some early success against the Buckeyes with regard to the big play.
Remember, the secondary lost Jeffrey Okudah, Damon Arnette and Jordan Fuller to the NFL draft.
Wade was phenomenal as a slot cornerback last season, but he has had issues giving up big plays this season. Outside cornerback Sevyn Banks, slot cornerback Marcus Williamson and safeties Marcus Hooker and Josh Proctor are in their first seasons as starters or major players.
The Tigers are larger, faster and meaner than any team the Buckeyes saw in the Big Ten.
"We still have that feeling in the back of our minds and we know what's ahead of us,'' linebacker Pete Werner said. "We've been there before. That's what's different this year. We're going to attack it like we've been there before. We've seen our issues on film and we've worked well with that.''
Then the usually reserved Werner got out of character.
Fans are fretting over a repeat of the Indiana game when Penix completed bombs of 68, 51, 63, 33, 25 and 56 yards.
"I just can't wait to show the nation, show everybody, that it has paid off, that we've bounced back from issues (we've seen) on film,'' Werner said.
Lawrence is the key to everything Clemson does. He has completed 198 of 286 passes for 22 touchdowns and 2,753 yards in nine games. He sat out two games after contracting COVID-19.
Although he's 6 feet 6, 215 pounds, he can run like a wideout.
"From last year we've obviously learned that giving up big plays is where we lost the game,'' Werner said. "I credit the kid – he can do a lot of things.''
Expect Werner, an inside or WILL linebacker, and outside linebacker Baron Browning to spy Lawrence for potential scrambles out of the pocket.
Defensive coordinator Kerry Coombs did not deny that Browning was moved from the inside to the outside to combat quarterbacks such as Lawrence. In 2019, that job belonged to Malik Harrison.
"The quarterback run is important to their success,'' Coombs said of Lawrence. "That's what winning teams do. They have a formula. They have talent across the board from the numbers to the numbers. If you went into the game saying you were going to take this one thing away, they have plenty to beat you somewhere else. You have to prepare for all of it and you have to play a great game for four quarters in order to have a chance at the end. When you play a team like this, you have to have speed on the field.''
Coombs was an assistant with the Tennessee Titans and amid a drive to the AFC championship game when the Buckeyes lost to the Tigers.
He has seen the film over and over again.
Okay, so just key on Lawrence, right?
Not really.
Etienne ran for 1,658 yards in 2018 and 1,614 yards in 2019 in 15 games. This season, he has 882 yards in 11 games.
Receiver Amari Rodgers has caught 69 passes for 966 yards and seven touchdowns.
But it all starts with Lawrence. In last season's game, he ran for 107 yards mostly on bailouts.
"He's deceptively fast,'' Coombs said. "You will see that when players have angles on him, he outruns the angle. He does so many things very, very well. Arguably, he's one of the greatest college quarterbacks of all time based on his production and winning games. He is a play extender, and he does a great job of avoiding the rush, sidestepping the rush, getting outside the pocket, running the ball or extending the play throwing the ball. He makes very, very, very few poor decisions. I think he does a great job of his pre-snap recognition. He has a plan in mind when he catches the snap. But when the plan is altered, he does a great job of adapting to that.''
Last week, Lawrence was 25-for-36 for 322 yards and two touchdowns in a 34-10 victory over Notre Dame in the ACC championship game.
Etienne went for 124 yards and one touchdown on 10 carries and Rodgers caught eight passes for 121 yards and one touchdown.
That game was over at halftime.
"I don't think anybody stops him,'' Coombs said of Lawrence. "I think you want to try to slow him down, you want to try to contain him, you want to try to eliminate those big plays. They do it to everybody. Their explosive (plays) tape is the longest that you've ever seen.''
The game for Ohio State's front four will be applying pressure on Lawrence and keeping Etienne out of the second level.
The defensive line has not drawn the raves of last season when it had All-Everything end Chase Young, but it has been a bear for opponents despite getting fewer sacks.
Lineman Tommy Togiai had this to say about Lawrence:
"We have to be cautious of our rush lanes and contain him as much as we can,'' he said. "I think it's going to be big if we can get pressure when he passes. I think the biggest thing is going to be our ability to contain him in the pocket and apply the pressure. That will help us (go) a long way.''
Graduate student Justin Hilliard, who has been invaluable as a fourth linebacker, said it's pretty elementary when one takes away all the X's and O's.
"If we get 11 guys running to the ball every single play and 11 guys trying to make contact and trying to make plays when we get to the ball, we'll be all right,'' he said.
Hilliard made a comment that, at first, he wants to act wild and crazy like the late comedian Chris Farley did when he walked on stage for a show. He said that was Farley's way of getting rid of the jitters. Then he'll settle in after getting his first lick in.
"That has been a focus, for sure,'' Hilliard said of Clemson's big play ability. "Every week our defense is built around stopping big plays. Sometimes we've let that fall this year and that's the big focal point this week. With a guy like that, that can be tough. It's a big challenge.''