Justin Ahrens game-high 18 points highlights a victory Ohio State needed after letting a win slip away Saturday at Northwestern.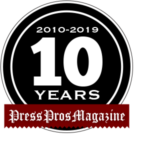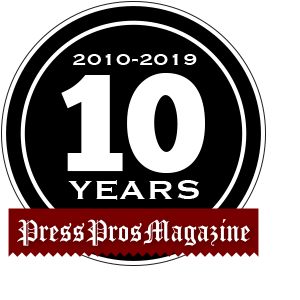 Columbus – In a league with nine of the 14 participants owning Top 25 rankings, there aren't many nights of conference play where the standards relax so significantly it feels more like an episode of, Oprah.
No. 25 Ohio State's rout of Nebraska had that vibe Wednesday night, though, lacking only someone to shout, "You get confidence, and you get confidence, and you get confidence…" as the Buckeyes broke away to a 90-54 rout.
All the struggles of a Saturday loss at Northwestern, where OSU (8-2) gave away a victory with a dreadful last four minutes, vanished against the inept Cornhuskers (4-6), who missed 12 straight shots and went more than 10 minutes without a field goal in the first half.
Ohio State moved to a 33-15 lead during those struggles and expanded that margin to 38-21 by the break.
"Tonight was a unique Big Ten game in the sense that you don't have many that are as…you don't have many that are like that," OSU coach Chris Holtmann said, catching himself before labeling the victory, easy.
Of course, Nebraska hasn't won a league game in nearly a calendar year, so it's not a shock that the bruises and scratches typically common to a Big Ten win weren't required.
Instead, virtually every OSU player in need of an ego boost received it, including starters Justice Sueing and Duane Washington Jr.
Sueing had been abysmal in three consecutive games, failing to score more than six points in any of them. He had a respectable 12 points and six rebounds, without committing a turnover.
"I definitely had a couple struggles over the past few games adjusting to the Big Ten style of play," Sueing said. "That's kind of what I expected. I knew I was going to have some adversity and some obstacles that I'd have to get over. I'm going to continue to work for it… to get over that hump. Today was a good step forward."
More progress will be needed Sunday at No. 21 Minnesota, which defeated Ohio State twice last year.
Getting revenge for that will be easier if Washington, whose 1-for-9 shooting at Northwestern included a yakked game-winning layup, continues to build on a 13-point effort that traced to three three-pointers.
Speaking of threes, no one shoots more of them as a percentage of his total field goal attempts than junior Justin Ahrens, and no one requires more attention from opponents when he's on.
Ahrens' 12 points off the bench at Notre Dame allowed OSU to swipe a 90-85 win in South Bend.
He played only one minute at Northwestern, but will not go unnoticed on Minnesota's scouting report after hitting 6-of-9 from distance against Nebraska to lead the Buckeyes with 18 points.
"I really felt good out there," Ahrens said. "…In the second half, my teammates did a great job finding me. It felt good to see it go through. I like to think that once I see one or two go through, I'm going to keep shooting until I miss."
Besides Sueing, Washington and Ahrens, teammates Seth Towns and Zed Key should head for the frigid Minnesota temperatures warmed by their performances against Nebraska.
Towns backed up his 11 points off the bench at Northwestern with 11 more, while Key continued to show himself capable of banging with Big Ten bodies in the post by scoring 14 in the win.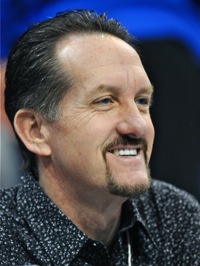 "Coming off a loss, you can go in one or two directions," Holtmann said "They can come back hungry and with a bit of an edge in practice, and we had an edge in practice the last couple of days.
"…It was good to see our guys do some things well in terms of trusting each other and moving the ball better. We'll see again if that's what we consistently are. That's what we consistently need to be."
There's little concern that neither E.J. Liddell nor Kyle Young scored in double figures, but it will continue to be a problem if point guard C.J. Walker doesn't snap out of his funk.
He made only one of his five field goal attempts and has yet to score in double figures in any of OSU's four conference games.
Bruce Hooley is a former sports editor of the Troy Daily News. He hosts the Bruce Hooley Show from 5-7 p.m. Monday-Friday on 989 FM The Answer (www.989theanswer.com) and the We Tackle Life podcast on iTunes and GooglePlay.