If the Buckeyes' offense were its namesake tree, it'd be an unenviable task to predict which pods will bear the nuts every Ohioan can recognize in any given game.
Jun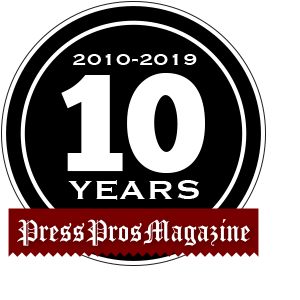 ior quarterback Justin Fields, fresh off a 2019 season that earned him a trip to New York as a Heisman Trophy Finalist, appeared to be the cog the Buckeyes could always count on before the season. Such seemed verified after the Georgia native tossed as many incompletions as touchdowns through three games.
Two of his three performances since that time have returned questionable yields, with the most recent a 12-for-27 day that included two interceptions and no touchdowns against then-No. 14 Northwestern in the Big Ten Championship game.
On the ground, senior running back Trey Sermon broke Ohio State's single-game rushing record against the Wildcats, but such days on the ground have been an anomaly for the Oklahoma transfer. Sermon averaged less than five yards per carry against porous defenses in the Buckeyes' first two games.
His counterpart, redshirt sophomore running back Master Teague, picked up 169 yards in 26 carries against Indiana but also holds two games under four yards per rush on his stat sheet.
Truthfully, there's only been one fully reliable, consistent piece in Ohio State's offensive attack — the offensive line.
"We have a saying, 'It's always on us,'" redshirt junior guard Wyatt Davis said. "Whether it's on the offensive line or the defensive line, it's always on the line and who controls that line of scrimmage."
In the five games started by left tackle Thayer Munford, left guard Harry Miller, center Josh Myers, Davis and right tackle Thayer Munford Ohio State averaged 531 yards of offense, good for No. 6 in the country.
It's never dipped below 491 yards.
One rare feature of the Buckeyes' offense this season is it's overall productivity both through the air and on the ground. In fact the Buckeyes are the only Power Five team that averages at least 250 yards in both sectors.
Individual honors recently rolled in alongside team success too — all five starters landed on an All-Big Ten football team, with three pulling in first-team honors.
Despite proving himself across just six games in a short-changed season, one Ohio State offensive lineman picked up first-team All-American honors from the Associated Press.
Davis, a likely high-round draft choice come time for the NFL Draft in spring, scooped up the hardware after a dominant enough season to impress the national media.
It's high praise considering Davis said he finished the season much better than he started it.
"He's been a great teammate, me and Wyatt are obviously super close," Myers said. "We've played right next to each other really the last four seasons. And I've gotten lucky man, I lucked out. He's an incredible football player, really smart and works really hard. Me and him have gelled big time."
This isn't to say the five front men aren't without flaws.
Miller had issues with holding penalties and smaller, quicker defensive tackles early in the season but much like Davis his play improved considerably as the year went on. As a sophomore he entered the season as the youngest starter among the linemen.
A lack of offseason reps and an unusual lead up to the season due to the pandemic threw a wrench in the works for every player, unsurprisingly.
Davis felt Miller's early struggles weren't just a problem for the former five-star, however, despite the team's numbers. 
It's true that none of them drop jaws like Sermon's 331 yards against the Wildcats.
"Those first couple games, I felt like as a unit, as a whole, we weren't really able to get our rhythm going until we played a couple more," Davis said. "After that, now I feel like it's hitting on an uphill route, especially with this last game. I think we definitely showed all the doubters."
Health became a concern in Week 5 when Petit-Frere, Munford and Myers were all sidelined with COVID-19 against Michigan State.
Miller got unwittingly thrust into his old position at center and understandably faced snapping ailments, but the depth Ohio State's offensive line led by redshirt sophomore tackle Dawand Jones stepped in and racked up 521 yards against what currently stands as the nation's No. 57 total defense.
"From watching it the way I watched it, I thought they battled," Ohio State head coach Ryan Day said after the game, also at home with COVID-19. "Was it perfect? I'm sure it wasn't perfect. But they did, they battled."
Clemson's front seven will provide the toughest task for a proven pack of pounders thus far.
The Tigers are second in the country with 44 sacks on the season, with a rush defense allowing the ninth-fewest yards across college football.
Pressure emanates from every area of the Clemson front as well — its gargantuan sack numbers are made more terrifying by the fact that no individual player has more than four.
One important stressor will be converting touchdowns in the red zone as opposed to field goals. In its 29-23 loss to Clemson last year the Buckeyes jumped out to a 16-0 lead, but it could have been much larger had they not had to settle for three points on three trips inside the 20-yard-line.
The endline creates an extra defender and defenses can buckle down in such scenarios, Myers said, placing an emphasis on execution.
"As a team that just leaves our offense with no room for error, basically," Myers said. "Like when you watched it last year, it was always little things, right? J.K. [Dobbins] on that touchdown catch [he missed]. That play across the back of the endzone with that pass interference, but our protection could have been better."
Whether or not the unit can stay steady will be determined Friday at 7:30 p.m.