After UD went 18-and-0 in the Atlantic-10 Conference last season, every time in the league has its sights set on knocking off the Flyers, but Jalen Crutcher and Elijah Weaver say coach Anthony Grant has them aware and prepared.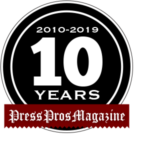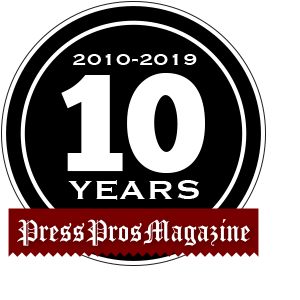 DAYTON — There are no targets on the back of the University of Dayton basketball jerseys.
But they are there. They might be invisible to the naked eye, but nonetheless, they are there.
Every opponent in the Atlantic 10 Conference sees it, even if it isn't visible. And inside that target is 18-0.
It is the record the Flyers compiled during last year's magical, mystical ride through league competition.
And every team in the A-10 will be aiming at the Flyers this year, beginning Wednesday night when La Salle buzzes in to UD Arena.
It is Game One in the A-10 for the Flyers, 4-and-1 in pre-conference games. The Explorers come in with a 3-and-5 record. One of those losses is an A-10 defeat, 86-66 to UMass.
"Yeah, of course, I know that's coming," said said star guard Jalen Crutcher when asked about the Flyers being targets. "Any time a teams goes undefeated in conference, everybody is going to want to beat them the next year. We just have to play every game as if it's just another game, stick to our game plan."
That plan, of course, is to win, win, win and then win some more.
All five UD pre-conference games were finger-chomping, gut-gurgling down-to-the-buzzer affairs.
They've won by three, six, three, three in double overtime and lost by two.
If that doesn't prepare a team. take a couple of Pepcids and report to the emergency ward in the morning.
"We know that every conference team is good, so every game is going to be really close," said Crutcher. "All those close games definitely will help us in conference play.
"I'm definitely ready for conference play and now we all know our roles on the team," he said. "In the beginning we started off slow — all the Corona stuff slowed us as far as jelling as a team.
"Now everybody knows their role and is willing to sacrifice for the team," he added.
Crutcher and his renowned clutch plays down the stretch is one reason the Flyers were 29-2 last year and are 4-1 this year. And it is why Crutcher is called Clutcher. . .although that moniker precedes UD.
"Yeah, I like that nickname," he said. "But that goes back to my days in high school in Memphis," before he became Anthony Grant's first recruit four years ago.
"I had that name in high school and my family had shirts made that had 'Clutcher' on it," he said.
One Flyer is wearing more than the invisible target on his back. One Flyer is wearing a permanent smile. . .off the court, on the court.
That would be Southern California transfer Elijah Weaver, declared eligible to play by the NCAA just prior to UD's fifth game. The 6-foot-6 guard from Cocoa, Fla., made his Flyer debut two Saturdays ago against Ole Miss, a nine-minute cameo appearance just to get his sneakers wet.
Asked to put into words how he feels about getting out of street clothes and into a uniform, Weaver said, "I don't know if I can put it into words. I'm sure everybody can tell. I've been all smiles ever since I've been able to play. I can't put it into words, but I'm really excited."
So, for Weaver it is off the back row of chairs, out of street clothes, into his No. 11 UD jersey and onto the floor.

With a smile.
"Right now, I have a different focus," he said. "Before I was sitting out, taking a whole year to get better and learn the system."
The NCAA wiped that away, though, when it declared that transfers didn't have to sit out a year and could begin play immediately, thrusting Weaver into UD's rotation.
But it wasn't that easy. After the NCAA made its ruling, the Flyers had to make certain Weaver was academically eligible. And it went down to the final hour, final minutes before the Ole Miss game.
"The day before was so hectic," he said. "I had an exam. I had to finish the exam, turn it in and then wait for my grade to be posted. I couldn't get a response (on the grade), e-mail, nothing. I e-mailed them three times in a row.
"The coaches e-mailed, everybody was trying to get the grade," he added. "Finally. . .the next day, he (the professor) still didn't e-mail me back. He just posted it. We found out about two hours before the game. I was wearing my red-shirt clothes and they told me to get dressed, I was playing."
Another smile.
"I knew I passed," he said. "I just needed to see what the grade was. . .just post it, that's all we needed. Just post it. I knew I did well."
Now all he needs is to post-up and do well on the basketball floor
"Now I need to know the system, be ready to play when my number is called," he said. "It is a different mindset. Now I'm ready to contribute."
And Weaver knows the Flyers are in every team's gun sights.
"Because of what they did last year, which was amazing, I know that every team is going to come with their best shot," he said. "I've heard talk about it, coach (Anthony Grant) is always telling us. . .we're aware."
La Salle shouldn't be a massive problem. The Explorers have lost to St. John's., St. Peter's, Army and Maryland. They've beaten Lincoln (Pa.), Drexel and Delaware. But they can see a target as well as anybody, even an invisible target.