Buckeyes lost three of the four playoff games in the all-time series by 13 points.  And the loss in the 1978 Gator Bowl was historic in that it ended Woody Hayes' 28-year run as head coach.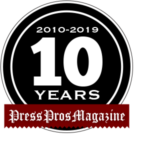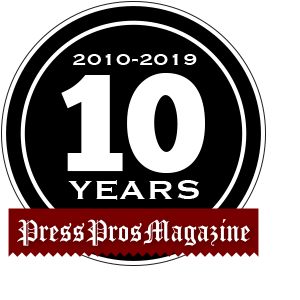 Columbus – It was during a Zoom teleconference last Sunday when Clemson coach Dabo Swinney, a man who spits out opinions almost as fast as his players can run, might have been flagged for a false start.
Is the Ohio State-Clemson game, a reporter asked, a rivalry?
It took several seconds for Swinney to say, well, yes, it is just that.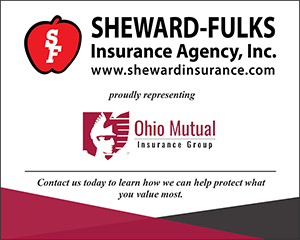 "If we're playing Ohio State it's a playoff, or it was a BCS bowl back in 2013 in the Orange Bowl . . . you know it's a big, big postseason game when you play those guys," Swinney said.
He couldn't be blamed for the pause.
After all, the Buckeyes-Tigers match-up in a College Football Playoff semifinal at 8 p.m. New Year's Day in the Sugar Bowl in New Orleans will be only the fifth game in the all-time series. Three games have come since 2013.
Clemson won all four of the previous games. Three games were decided by a total of 13 points.
Swinney probably thought about his team's games against South Carolina, Florida State and maybe even Georgia Tech to be much deeper in tradition.
But three of the four games with the Buckeyes were incredibly big in that one was in the BCS and two others CFP semifinals.
At one time, Ohio State's No. 1 rival in non-conference was Southern California. The teams met in the Rose Bowl or other bowls, and the games always were a big deal.
The Trojans are 13-10-1 against the Buckeyes.
Ohio State victories over USC in the Rose Bowl nailed down national championships in the 1954 (20-7) and 1968 (27-16) seasons. A loss on a Charles White touchdown with 1 minute, 38 seconds left in the Rose Bowl in the 1979 season (17-16) cost it another national championship.
Here's a look at the Ohio State-Clemson series:
1978: Clemson 17, Ohio State 15
On paper, this was one of the many who-cares-bowls in that the Tigers hadn't won a bowl in 19 years and the Buckeyes had their worst season since 1971 with a 7-4-1 record.
They had lost 19-0 opening day to Penn State, tied SMU 35-35 and lost 27-16 to Purdue.
The season officially was a lost cause when Michigan powered to a 14-3 victory. A win by Ohio State would have given it a share of the Big Ten championship.
But, oh, the memories from that Gator Bowl.
Who scored the winning touchdown? It would be a great question on the quiz show Jeopardy!
Cliff Austin capped a 19-play, 84-yard drive with a 1-yard run with 2:16 left in the third quarter. The two-point conversion run failed, and it was 17-9.
What everyone remembers is that this was the game in which Woody Hayes trumped every single temper tantrum he ever had on a football field. His right forearm shiver to Tigers nose guard Charlie Bauman with 1:59 remaining in the game cost him his job.
The Buckeyes had a final shot to win when middle guard Tim Sawicki recovered a fumble by quarterback Steve Fuller at the Clemson 24 with 4:22 remaining.
Game recaps reported that quarterback Art Schlichter could have been a hero had he spotted a wide open Doug Donley down field for what might have been a walk-in touchdown.
Instead, Schlichter, a true freshman, tried to force a short pass to running back Ron Springs in front of the Buckeyes bench.
Bauman intercepted and Hayes went to work, grabbing his left shoulder with his left hand and ramming a forearm into the throat with his right.
Announcers Keith Jackson and Ara Parseghian were accused of pretending not to have seen the end of the play. Parseghian especially was criticized for covering up for a coaching chum.
Afterward, Ohio State athletic director Hugh Hindman, who at one time was an assistant under Hayes, had to say some of the most painful words of his career.
"Be prepared for the worst,'' he told Hayes outside the locker room.
Hindman reportedly asked Hayes for his resignation and was told no way.
The university came out with a statement at 10 a.m. the next day that Hayes "had been relieved of his duties.''
Linebacker Tom Cousineau saw this coming.
"He was a Dr. Jekyll and Mr. Hyde,'' he said. "I think he had lost touch with his players. This team had too much talent to play that poorly.''
The next season coach Earle Bruce led the Buckeyes to a Big Ten championship and 11-0 record before the loss to USC in the Rose Bowl.
2013: Clemson 40, Ohio State 35
Coach Urban Meyer called this BCS game "an instant classic'' during his post-game news conference.
There were six lead changes, the last being a 5-yard touchdown pass from Clemson quarterback Tajh Boyd to Stanton Seckinger with six minutes remaining.
Buckeyes quarterback Braxton Miller was intercepted with 1:18 left.
It was not a surprise ending to a season that was full of horrid defense.
Ohio State's 34-24 upset loss to Michigan State in the Big Ten championship game reiterated that its defense was not good enough to win hardware.
The defense gave up 34 points to California, 30 to Northwestern, 24 to Iowa, 35 to Illinois and 41 to Michigan.
Boyd had the time of his young life in the bowl game in completing 31 of 40 passes for five touchdowns and 378 yards and running for 127 yards.
Receiver back Sammy Watkins was voted most valuable player of the game in catching 16 passes for 227 yards and two scores.
Ohio State had four turnovers, including two interceptions by Miller.
There was one positive. Meyer was so ticked off at the defense under Luke Fickell that he hired Chris Ash as a co-coordinator for 2014. The team won the national championship.
2016: Clemson 31, Ohio State 0
The Buckeyes were stout during the regular season. The only black mark was a 24-21 loss at Penn State thanks to questionable coaching decisions and mistakes in the second half, the worst being a blocked field goal that Grant Haley returned 60 yards for the winning touchdown with 4:27 left to play.
What had to get the selection committee's attention was a 45-24 victory at Oklahoma in Week 3 and, of course, yet another victory over Michigan.
The Fiesta Bowl, though, was pretty much a done deal with Clemson leading 17-0 at halftime.
Swinney had his defense crowd the line of scrimmage in daring quarterback JT Barrett to throw. He threw for 210 yards combined the previous two games against Michigan and Michigan State.
Against the Tigers, Barrett threw for 127 yards and was intercepted twice.
This was the first time in 194 games that a Meyer team had been shut out, and it was his worst margin of defeat.
Here's another unsightly stat: Ohio State was shut out for the first time in 22 seasons, or a stretch of 295 games.
Interesting trivia is that the Buckeyes actually were 2 ½-point favorites.
2019: Clemson 29, Ohio State 23
The officiating crew and replay official working this game will never be able to eat and drink for free in Columbus or Ohio, for that matter.
But there were so many other factors that led to this excruciating loss beyond the zebras.
This appeared to be the Buckeyes best opportunity to win a national championship since 2014. The comparisons between the teams were eerie.
In 2014, Ezekiel Elliott was the workhorse running back with 1,821 yards. Last season, that man was JK Dobbins with a team record 2,003 yards.
In 2014, backup-to-the-backup quarterback Cardale Jones had magical fairy dust shooting out of his fingers. Last season, Justin Fields also was able to produce touchdowns in a matter of seconds.
The regular season was somewhat of a breeze in that the closest games were 24-point blowouts of Florida Atlantic and Michigan State before a testing 28-17 win on October 23 against Penn State.
The whipped cream on top was a 56-27 destruction of Michigan in Game 12.
Wisconsin put up a tussle, but fell 34-21 in the conference championship game.
So what went wrong in Glendale, Arizona, that night?
Answer: Plenty.
The Buckeyes led 16-0 with 7:20 left in the second quarter. But what would have happened had they scored touchdowns from the 4-, 5- and 16-yard lines and not had to settle for fields goals by Blake Haubeil?
Then there was the matter of eight penalties for 77 yards.
Then there was the matter of Dobbins dropping a screen pass that might have netted a touchdown.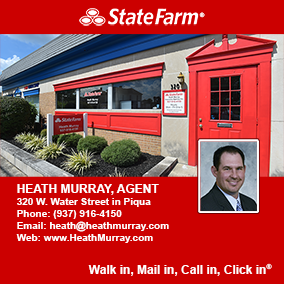 And then the matter of not being able to defense Tigers quarterback Trevor Lawrence. He threw for 259 yards and two touchdowns and ran for 107 yards and one touchdown.
Fans, though, will never forget or forgive the reversal of a fumble call that nullified a 28-yard return for a touchdown by Jordan Fuller with 4:45 left in the third quarter.
Clemson had third-and-19 from its 20-yard line after a 10-yard sack by DaVon Hamilton on second down.
Receiver Justyn Ross caught a pass from Lawrence, but cornerback Jeffrey Okudah drove him backward and then stripped him of the ball.
Fuller picked it up the ball and got into the end zone.
The score was 22-21 Buckeyes before the extra point attempt.
Replay ruled incomplete pass after a long delay.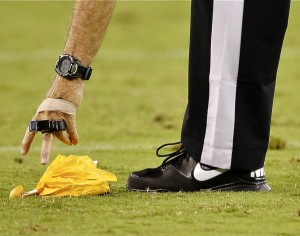 "There is absolutely no way replay should have reversed,'' veteran NFL official Terry McAuley said. "Indisputable video evidence (is simply not there).''
Ken Williamson, the referee on the field, attempted to justify the decision when talking to a pool reporter.
"We had a lot of good looks on it," Williamson said. "We put on fast motion and slow motion. The player did not complete the process of the catch, so, therefore, the pass was incomplete."
The pool reporter asked about Ross taking a number of steps in making a "football move.''
"Instant replay in the stadium as well as back at the video center, they both looked at it slow and fast and they determined when he moved, the ball was becoming loose in his hands and he did not complete the process of the catch," Williamson said.
The Buckeyes did take a 23-21 lead, but the math says the score could have been 30-21 without the replay being overturned.
Clemson scored the winning points on a 34-yard pass from Lawrence to running back Travis Etienne with 1:49 to play.
Ohio State had a last chance to win, but Fields was intercepted in the end zone with 37 seconds left largely because receiver Chris Olave improvised on his pass route and broke left rather than cutting right.
"We finish," Swinney said. "That's not just who we are. That's what we do."