Leading by seven points most of the last 10 minutes, and by five with 3:29 to play, Ohio State came unhinged down the stretch and handed what should have been an easy victory to Northwestern on Saturday.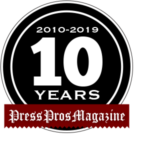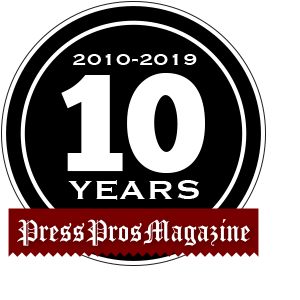 There are bad Big Ten losses because of how you lose and because of who you lose against, and then there are the type No. 23 Ohio State suffered Saturday at Northwestern that aggravate because of both.
Sure, sure, sure…Northwestern is supposedly not the pushover it's often been. Victories over Michigan State and Indiana to start conference play suggest the Wildcats (6-1) should be taken seriously.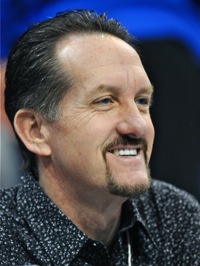 That just made OSU's 71-70 loss in Evanston all the more maddening.
Just because MSU and IU gave away games to the league's perennial doormat need not compel OSU to similar buffonery, although the Buckeyes (7-2) certainly fell under some sort of brain malfunction down the stretch in this abject failure.
"Our guys were stopping the ball too much," Ohio State coach Chris Holtmann said. "We didn't move it enough on enough possessions."
Leading by seven points most of the last 10 minutes, and by five with 3:29 to play, Ohio State's guards repeatedly balked at driving the lane and let Northwestern back into it.
Then, after allowing Bou Bouie the space to launch a go-ahead three-pointer with 1:04 left, OSU cut the deficit to one and had a chance to win at the end when Duane Washington's layup attempt in traffic in the final seconds wouldn't fall.
E.J. Liddell tracked Washington's miss, but lost control going up for a potential game-winning follow-up and that sealed a defeat OSU never should have suffered.
"Down the stretch, we were up 7," senior Kyle Young said. "We had to stay locked in defensively and get good shots on offense and we slipped up a few times. It's disappointing, but there's nothing we can do about it now."
The mistakes in need of correction are the same ones Ohio State cited in the aftermath of going scoreless the final 2:50 of its only other loss at Purdue.
Point guard C.J. Walker lamented not getting to the free throw line in a game the Buckeyes had the benefit of the double-bonus.
This time, they entered the one-and-one with 11:37 to play and shot a single one-and-one thereafter — and that not until 47 seconds remained when Young hit both ends to draw OSU within 71-70.
"I think it's both of our guards that need to do that," Holtmann said. "We had a couple possessions where the ball just stopped with them. It's not just on C.J. It's on our guards collectively. We had some decent shots we didn't take and then ended up taking some tougher shots."
In the intervening 10 minutes plus, the Buckeyes launched two prayerful late shot-clock three-point misfires and came up empty on two other ill-advised three-point attempts earlier in the possession.
Or course, when shooting 4-of-20 from distance, just about every triple is ill-advised, particularly given the way Liddell and Young were scoring in the post.
They combined for 29 points on collaborative 11-of-20 shooting. Harvard transfer Seth Towns made three triples and shot 4-of-5 in scoring 11 points in his most consequential action so far.
Otherwise, OSU's starters and main contributors off the bench were atrocious.
Washington, who whiffed on the game-winner, shot 1-of-9, including 1-of-6 from distance.
Cal transfer Justice Sueing continued to display a maddening love for fade-away three-point tries late in the shot clock, rather than employ some of his muscle or ball skills to attack the basket. He finished with six points on 3-of-8 attempts.
Walker, the senior point guard supposed to deliver a steady hand, also had six points on 3-of-9 shooting. It's a toss-up which hurt his team more — failing to get the offense organized down the stretch to feed the post or two inexplicable free throws he handed the Wildcats at the end of the half.
Northwestern center Pete Nance was beyond half-court, already guarded, with no hope of scoring, when Walker foolishly rushed him and fouled him just before the buzzer, putting Nance on the line for a pair of attempts he cashed.
"We clearly have to play smarter in some of those situations," Holtmann said. "One of them, clearly, is the end of the half for sure."
Those two Nance free throws, although 20 minutes from the finish, loomed very large at the end.
"We had some slip ups, some mental breakdowns," Towns said. "The attention to detail we'll go over on film are mistakes that are very preventable. We just have to be more poised. I certainly think there were some things that could have brought us this win that we didn't capitalize on."
Bruce Hooley is a former sports editor of the Troy Daily News and hosts The Bruce Hooley Show from 5-7 p.m. Monday-Friday on 98.9 FM The Answer (www.989theanswer.com).