How do they match up…the Buckeyes and Clemson?  Well, the biggest difference may yet prove to be the experience of factor – one team having played half the number of games of the other.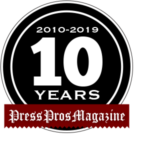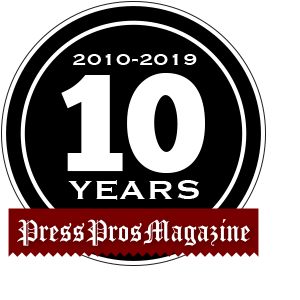 Friday not only marks Christmas, it marks one day exactly until No. 2 Clemson and No. 3 Ohio State face off in the College Football Playoff semi-finals.
As with any contest that features championship stakes, a series of key battles will decide the Sugar Bowl's outcome. Today PressProsMagazine will break down a few of the main ones.
"Really just excited to get about preparing and doing a great job over the next 11 or 12 days to go play our best game of the season," Ohio State head coach Ryan Day said Sunday.  "Which we're going to need. We'll have to play our best game to beat these guys."
Without question the most anticipated matchup entering the New Year's Day playoff tilt is that of junior quarterbacks Justin Fields and Trevor Lawrence, the starters for Ohio State and Clemson, respectively.
Both have been finalists for the Heisman Trophy, both will likely go in the top three picks in the 2021 NFL Draft. Both can hurt defenses with their arms and their legs. It should be a duel, and contributing to it will be two maligned secondaries.
There's a huge discrepancy between pass and run defense for both Ohio State and Clemson. The Buckeyes rank No. 7 in the country against opposing ground games, giving up 96.7 yards per game.
Against the pass they're No. 104.
Lawrence, even with the loss of a couple wide receivers prior to the season, may have the best arm in the country.
Cornerbacks Sevyn Banks and Shaun Wade have been trending upward as of late, but Ohio State's concerns at safety with Marcus Hooker and Josh Proctor have yet to iron out.
Those could be amplified by Lawrence's running ability too — the Georgia native accrued 107 yards and a touchdown against Ohio State in 2019.
"He's very athletic," Day said. "When they need him to run, they're smart about how they do it."
Clemson is No. 9 defending running plays and No. 27 when its opponent airs the ball out.
The Tigers will also be without arguably the best member of their secondary, redshirt senior Nolan Turner, for the first half of next week's game after he landed an ejection for targeting against then-No. 2 Notre Dame in the ACC Championship Game. Turner leads Clemson in interceptions and is No. 2 in total tackles.
Junior wide receiver Chris Olave should be back in the fold for Ohio State after missing a game with COVID-19, having racked up 36 receptions for 528 yards and five touchdowns in just six games.
Olave broke the wrong way on a route during the Buckeyes' final drive against Clemson when the two met in the playoffs in 2019, leading to a game-sealing interception. A chance at redemption could become a serious motivator for the California native.
Clemson junior cornerback Derion Kendrick, projected by some as a day two pick in the 2021 NFL Draft, is likely to be tasked with slowing Olave down.
Ohio State Sophomore wide receiver Garrett Wilson will be looking for a rebound performance after a poor showing against then-No. 14 Northwestern — he still averages over 100 receiving yards per game in 2020.
On both sides of the ball, trench warfare that World War 1 could only dream of will be going on.
Put simply, two of the nation's best offensive lines will be squaring off against two of the nation's best defensive lines.
Ohio State's offensive front five entered the season with hype as one of the best in program history, and although it's hard to prove such mettle in just six games — only five of which the unit was at full strength — the left-to-right quintet of Thayer Munford, Harry Miller, Josh Myers, Wyatt Davis and Nicholas Petit-Frere has looked the part.
Most recently the lineup guided senior running back Trey Sermon to a school record 331 rushing yards in a single game in the Big Ten Championship game.
"Early on there were some questions about our running game," Myers said. "[Northwestern] allowed 3.7 yards per rushing attempt, and we averaged over nine on, like, 40 rushing attempts or something like that. I can't even express how happy I am about that."
Clemson's front seven is unlike any the Buckeyes have faced to date, however.
The Tigers rank No. 2 in the country with 44 sacks to their credit, seven more than No. 3 Tulane.
One can never guess where the pressure is coming from either, with eight defenders recording at least three sacks this season but none with more than four.
Redshirt senior linebacker Baylon Spector could be considered the centerpiece of Clemson's front, piling up a team-high 61 tackles, with 9.5 tackles for loss and 3.5 sacks on the year. But the depth and talent along Clemson's defensive line, even with two freshmen seeing significant rotational time, will challenge an Ohio State offensive line that has shown it can dominate at times.
On the flipside, the Tigers lost four starters ahead of the 2020 season but a look at their offensive numbers demonstrates an ability to block.
Clemson lands at No. 4 in offense in terms of yards per game. While it lands at No. 65 for rushing, it's 4.6 yard-per-carry clip lands at 55.
Senior running back Travis Etienne was thought to be a Heisman contender entering the season after back-to-back 1,600-yard campaigns, and while the Buckeyes hemmed him in on the ground in 2019, he caught two critical touchdowns on screen passes.
This year his average has fallen off to a career-worst 5.6 yards per carry, but he's peaking at the right time after gathering 124 yards in 10 carries against Notre Dame.
If the stout interior defense of Ohio State led by tackles Haskell Garrett and Tommy Togiai can force Clemson's offense to become one-dimensional, it could go a long way to slowing the Tigers down.
That said, Indiana finished with -1 rushing yards against Ohio State earlier this season and still threw for 491.
One last matchup that shouldn't be overlooked is the battle of coordination that will occur when the Buckeyes have the ball.
Day is considered one of the top play callers in America, with sound schemes and balanced attacks littering a still-developing track record. He'll face off with Clemson defensive coordinator Brent Venables, considered by many to be the best DC in the U.S.A.
Given the defenses Indiana and Northwestern ran with some success against Ohio State, fans may keep an eye out for soft zone coverages and zone blitz packages — the latter of which Venables is known for. It'll be intriguing to see how Day counters such attacks.
Clemson and Ohio State kick off at 8 p.m. Jan. 1.