An untimely injury and a well-timed fifth foul offer Ohio State a helping hand in wiping out 11th-ranked Rutgers' 16-point second-half lead.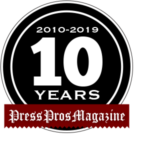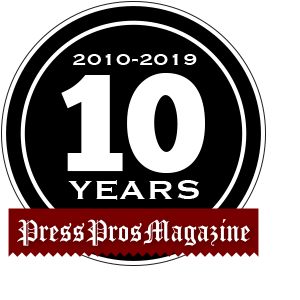 Columbus, OH – There are some great qualities that aren't ideal qualities anyone aspires to possess, like being the survivor of a bear attack or the person who weathers six weeks adrift at sea.
Being a great comeback team belongs on a similar list.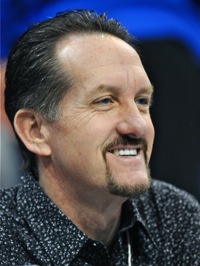 Sure, you'll take it as a characteristic, but it's a strategy fraught with peril.
Or, at least, with heart burn.
Maybe that's why Ohio State coach Chris Holtmann took a good 20 minutes making it to his post-game press conference after a furious rally delivered an 80-68 victory over 11th-ranked Rutgers on Wednesday night.
Holtmann might have needed that time for a soothing glass of milk or just required that long to make sense of exactly how his Buckeyes stormed back from a 16-point deficit over the final 15 minutes to win going away.
Or, perhaps he was repenting of stealing so close to Christmas.
That's twice now the No. 23 Buckeyes (7-1) have waited ponderously long before hitting the accelerator at just the right time, having also rallied from 11 down in the second half to win at Notre Dame.
"You have to have good players who can finish the game and make plays like they did," Holtmann said. "We have really good players who can do that. Our group has shown a resolve and a poise that's necessary. It's good to see."
Sure, it is, if only Hotlmann could order up such timely comebacks as easily as summoning Door Dash.
It doesn't work that way, though, and he knows it.
Without career-highs in scoring from Duane Washington Jr. (22), E.J. Liddell (21) and Kyle Young (17), OSU would have fallen to 0-2 in the league entering a Saturday game at Northwestern, which just knocked off fourth-ranked Michigan State by 14 at home.
"We have a lot of older, veteran guys," Washington said. "Guys who've been in multiple, multiple, multiple Big Ten games.  You either come back or a team has to come back and beat us. We were poised. We were ready for anything."
Apparently so, which is why Rutgers' 10-point halftime lead didn't crush Ohio State's spirit, nor did the Scarlet Knights boosting that edge to 48-32 on the second of two straight Ron Harper Jr. three-pointers five minutes into the second half.
That made Rutgers a scorching 9-of-15 from beyond the arc, while OSU had made only one of 11 such tries.
It looked over at that point.
It felt over at that point.
And the boisterous celebration from the Rutgers bench indicated it believed so, too.
Washington hit his next three tries from beyond the arc, but OSU still trailed by eight when Musa Jallow corralled an offensive rebound with 8:44 left.
He went up for the follow and drew slight contact from Rutgers center Myles Johnson, who'd committed three personals in the first half and a fourth early in the second.
Johnson drew his fifth on that play and went to the bench, leaving Rutgers vulnerable underneath and Liddell exceedingly eager to take advantage.
"When their big man fouled out, I kinda grinned inside but I didn't let it out," Liddell said. "That was just another opportunity to go into the paint and dominate."
He and Young each scored seven points apiece over the time that remained and Rutgers grew increasingly and progressively colder.
It also didn't help the Knights that electric point guard Jacob Young took a hard fall with 7:28 left that sidelined him the rest of the night.
That took 12 points and five assists away from Rutgers and put more of a burden on Harper, who finished with 20 points, but didn't score over the last 10 minutes while missing his final six shots.
"We needed to defend without fouling and we didn't do that," Rutgers coach Steve Pikiell said. "Credit to Ohio State. They're really good and they're ranked for a reason."
Johnson was not as diplomatic as his head coach, taking to Twitter in the minutes after the game to note the teams' rematch in 17 days will feature "no cheating….."
He doubled down on that Tweet with another alleging the game's three officials likely enjoyed "3 big cash outs in the gambling world tonight."
That may earn Johnson a conversation with the Big Ten office as the week unfolds.
Holtmann will concentrate his instruction on trying to roust junior transfer Justice Sueing from a slumber that's gripped him ever since conference play began.
The 6-8 wing looks like he longs for the less physical play of the Pacific 12, which is something that perhaps should have crossed his mind before he opted to play at OSU.
Sueing played only four minutes in the second half and only 15 for the game, a season-low, and scored just two points.
"At the end of the day, in Big Ten play, late in games, our guys know, we're playing our toughest guys," Holtmann said. "We're playing our toughest guys. We have a lot of tough guys. We have some guys who have to continue to grow in that area and they will."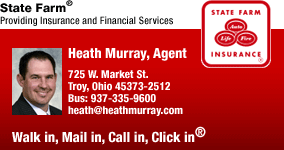 Suing's retreat came on the same night Harvard transfer Seth Towns made his most notable contribution yet. He scored four points and collected four rebounds in six minutes, the first time he's scored in over 1,000 days after sitting out most of two seasons with knee issues."
Perhaps Towns' modest comeback will be the stuff of what powers more comebacks from the Buckeyes as the season unfolds, given that the mindset required for both is much the same.
"I would say that weighs heavily, heavily along the lines of intangible qualities," Holtmann said. "There's no doubt about it. There is a resolve, a maturity, a commitment to how you want to play. I thought we stayed really committed to how we wanted to play."
Bruce Hooley is a former sports editor of the Troy Daily News. He hosts The Bruce Hooley Show from 5-7 p.m. Monday-Friday on 98.9 The Answer (www.989theanswer.com).