They combined for 21 three-pointers, seven ties, and seven lead changes before Anna knocked out Russia in a 'Festivus' miracle, in overtime!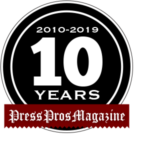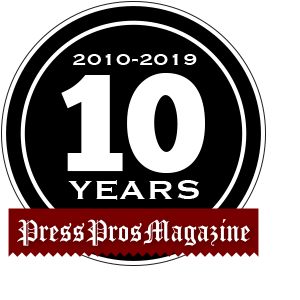 Russia, OH – It was a like a little Festivus, Christmas Vacation, and It's A Wonderful Life…any one of those holiday classics could apply at some point to Tuesday night's Shelby County League game between Russia and Anna.
It ended with Anna winning it, 77-73, in overtime, and it featured seven ties, seven lead changes, and 21 made three-point shots between two teams that battled to a 63-63 tie in regulation.
For Anna coach Nate Barhorst it was an early holiday gift of knowing that his young Rockets, while not perfect, had the gumption to withstand some adversity and a tough environment to come out on top and improve their record to 6-1, overall, and 3-1 in the league.
For Russia coach Dave Borchers it was some of the same, without the benefit of a win. The struggling Raiders (2-5 overall, 1-4 in league play) needed something more than a moral victory.  But Zane Shappie (9 pts), Jonathan Bell (8), Hayden Quinter (23), Brayden Monnin (18), Xavier Phlipot (13), and Ben Bohman (2) showed that the glass is half full for Raider basketball, despite the record.  Five of those six are freshmen and sophomores.   Quinter and Monnin, the two leading scorers, ARE freshmen!
"It was fun to be a part of it,"  said Borchers, afterwards.  "Our kids worked hard to execute the game plan, and it was good to see certain parts of it work out.  They just gave it up tonight – gave it all they had.  I don't know what Anna was expecting, but you'd better expect something in the Shelby County League, because it's usually good basketball.  I told them before the game that they could play with Anna, but they had to give it all they had and execute.  And they did.  They grew up some more tonight."
Pausing, he added.
"It's hard to win a game when the other team scores 39 points from behind the arc, and some of those shots weren't just behind the arc…they were way behind the arc.  They made us guard because they can drive it, too.  So it was pick your poison, and they're a difficult team to guard.  But I'm very proud of the way my boys played.  We took another step."
From the outset Russia youngsters seemed to have Anna's number, Quinter, Monnin, Phlipot, Bell, Shappie and Monnin all getting to the rim to hold their own while Anna feasted off what would become a familiar habit – the three-point shot, by Isaiah Masteller, McKane Finkenbine, and Jacob Robinson to lead 15-14.
Freshman Brayden Monnin came out firing for Russia in the second, canning a pair of his own three-bombs to briefly take the lead, supported by 6 points from Bell.
But Isaiah Masteller had long-range ideas of his own, and dropped consecutive bombs from NBA range to retake the lead…and spur teammate Zach Ambos to launch a pair of his own…on the way to an 18-point quarter and a 33-30 lead.
"Credit Russia,"  said Rockets coach Nate Barhorst.  "They were playing hard and we couldn't shake them."
And the Raiders did some shaking of their own in the third, going on an 8-2 run to open 38-35 lead – Hayden Quinter exploding for 6 points, while Phlipot, Monnin, and Shappie combined for 8 more to take a 44-41 lead going into the fourth.
By then both teams were running on instinct and adrenaline.  And Anna played one shooter short when Isaiah Masteller (15 pts.) was whistled with his fifth foul with two minutes remaining in the game.  But shots rained in, nonetheless, as the lead changed hands four times – Quinter scoring 7, and Monnin 8 for Russia…while Anna resorted to the card up their sleeve, the three-ball!
Isaiah Masteller would hit a pair.
Finkenbine would hit three of his own.
And Ben Kovacs would reclaim the lead at 58-55 when he launched one.
Russia would score 19 in the quarter, but Anna rode those six three-pointers for 22, and led 63-61 with twelve seconds remaining and Russia with what looked to be the final possession.
They worked it down to five seconds and the ball ended up in the hands of Phlipot, who turned and drove for the rim.  His shot rolled off, but he drew a foul, two shots, and the opportunity to tie with the game on the line.  Cool as a flagpole in January, he hit them both with 1.4 seconds remaining, not enough time for Anna to threaten before the end of regulation.
Finkenbine, who would end the night with a game-high 25 points, immediately took the pressure off his teammates when he canned his fifth three-pointer of the game to open the overtime period.  And a moment later, when teammate Ben Kovacs scored on a stick-back underneath, the Rockets opened up a five-point lead.
But still resistant,  Monnin would answer with his fifth three-pointer of the game, and moments later Zane Shappie would launch one from far out on the right wing to keep the Raiders within striking distance.
Anna answered with a pair of buckets from Ambos and Kovacs, and when Russia had to foul to save clock the Rockets hit 6 of 8 from the line to push the final score to 77-73, and claim what might yet be the most memorable game, and shooting performance of the Shelby County League season.  Unofficially, the two teams hit 21 of 40 from behind the arc (52.5%).
"It was a great basketball game,"  said Nate Barhorst.  "Great because we've been tested now several times and we've overcome some things with an inexperienced group.  You wonder sometimes if you have great mental resolve, and we showed that tonight we did.  They (Russia) got after it, the momentum shifted to their side, and we were able to get some key shots and key rebounds, some key stops, and were able to close it out at the end.
"There were some breakdowns, and this is a tough place to play. To execute the way we did was huge,"  he added.  "But I'd rather be challenged like we were tonight in a game like this and meet the challenge. "
If you like Seinfeld and celebrate Festivus, it was not without its feats of strength – the 21 three-pointers.
If you favor Chevy Chase and National Lampoon's Christmas Vacation, well…it was just fun like that is to watch.
Or if you cling to the classics like Jimmy Stewart and It's A Wonderful Life…there was that sense of good things happen if you keep doing what you know.
David Borchers and Russia discovered something they know now they had all along.  They can play with anyone in the Shelby County League.
Nate Barhorst got the gift of knowing, too.  Plus every coach's holiday wish…a win!