Anna got off to an impressive first half start, then slugged it out in the second half for a 46-33 win over Versailles.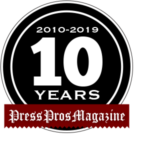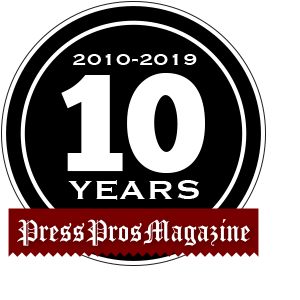 Versailles – Versailles girls basketball coach Tracy White could only lament.  If the Tigers had started on time Monday night and played the first half the way they did in the second…they could have given themselves a chance in the end.
But the way it was they fell behind at the end of the first quarter, 20-6.  They trailed at the end of the first half, 29-10.
And a rousing second half resurrection wasn't enough as they largely played visiting Anna even, eventually falling 46-33, their eighth loss (2-8) of the season.
But…let the record show that they outscored the Jeff Maurer's Rockets over the final sixteen minutes, 23-17.
That much of the story is heartening, except that Versailles is having to play too much catch-up basketball in 2020, part of the on-the-job training for a young team and the remnants of last year's Division III regional finalists.
"I would agree with that,"  said second-year coach White.  "We play really timid until we're sure we can compete.  We're growing, and we have so many young kids who are just beginning to get comfortable with being out there.  Defensively, we did some things in the second half that we've tried to do all season, but had we played like that in the first half tonight's a completely different game."
Heartening, too, for the fact that Anna (5-3) is a talented team, and largely overlooked playing in the shadow of Shelby County League kingpin Fort Loramie.  Like Versailles, the Rockets also were regional finalists, and winners, last season, and along with Division IV Loramie and Minster were shut out of the state Final Four by the Covid virus.
And, the Rockets return enough of that team in guards Ella Doseck and junior Breann Reaman to score and again give themselves a chance to win nearly every night they play.
Case in point…of their 46 points Monday Doseck (17) and Reaman (15) had 32 of them, including a 35 foot heave at the first half buzzer by Reaman that banked in!  Another junior, 5'2″ Kayli Brewer had 10 in support.  Maurer knows that any team with three players capable of scoring in double figures has a chance to win…nearly every night!
But it was the defense that he wanted to talk about after the game.
"I was pleased with the way we defended in the first half,"  said Maurer.  "I told the girls that if we can play defense like that (holding Versailles to 10 points) we can play with most teams.  That should be there every game – the effort – and I'm proud of our last two games (Russia and Versailles) because we played great defense in both of those games."
But it was their offense in the first eight minutes had Versailles reeling.  Kayli Brewer hit a trio of three-pointers.  Doseck added 8 points on a pair of drives to the rim and a three-pointer.  And Reaman picked up her pace in the second quarter to score 9 of her 15 points for the game by halftime.
"And I told the girls at halftime that Versailles would come out in the second half,"  smiled Maurer.  "We knew they would because that's their tradition."
Exactly.  Kate Griesdorn (6) Brynn Briscoe (8), Kaylee Braun (7) all caught fire, if not in volume of points…in intensity.  They played harder, faster, more physical, and forced Anna to match.
"I told them to expect it, because this is Versailles and they'd come out fighting,"  added Maurer.  "But I thought the girls did a good job of keeping their composure when it got more physical.  We were still able to run offense.  There are things we need to get better at, but I was pleased."
The physical intensity of the second half was a drag on both teams' shooting percentage.  Versailles finished shooting 15 of 44 for 34% (0-9 behind the arc), and Anna shot 16 of 45 for the game (38%), and hit 5 of 12 attempts from three-point range.
Anna lacks the size they had last year, but with Doseck, Reaman, and Brewer capable of scoring, they're not near what they portend to be in another month.
"We had a lot of energy tonight, and I thought we shared the ball well,"  said Doseck, whose older brother Griffin is playing college basketball now at Capital.  "We set good screens and we hit our shots.  It got more physical in the second half, and we don't have a lot of size…but we have a lot of heart and we were ready for that."
"She (Doseck) can take over,"  added Maurer.  "But we've got others who can score with Reaman and Brewer and she needs to trust that they can hit shots, because if you just have one girl that scores teams can take that one thing away.  But I think the rest of the girls are doing a good job of stepping up and helping her.
"We're fortunate to be playing (because of the virus), and our girls understand that probably more than most because of what happened to us last year.  They realize that we might not practice tomorrow.  There's no guarantees, and I think that's the lesson they've learned through all of this.  You have to appreciate each day."
And appreciate, too, that with only eight games played they may not be quite so over-shadowed by Fort Loramie in Shelby County by season's end.
"We got a lot of things to get better on,"  says Maurer.  "We got a late start because of the success of our fall sports teams.  We're still finding our way, finding our rotations, and we're finding out what everyone's strengths and weaknesses are so we can put them in the best position to be successful."
Monday night it was their defense, notwithstanding Ella Doseck and Breann Reaman.  They say that offense comes and goes, but defense can be there every night.
For Versailles, Tracy White probably reminded her girls that start time is at 7 pm.  Get that part of the game down…and the rest will be fine.